---
Life takes energy and it's our job to deliver that energy, safely and reliably, every day. That's why we constantly monitor our systems, 24/7/365, double check our performance, work to protect and enhance the fitness of our pipelines and distribution systems and continually seek additional layers of safety in everything we do, from planning and project construction to operations.
---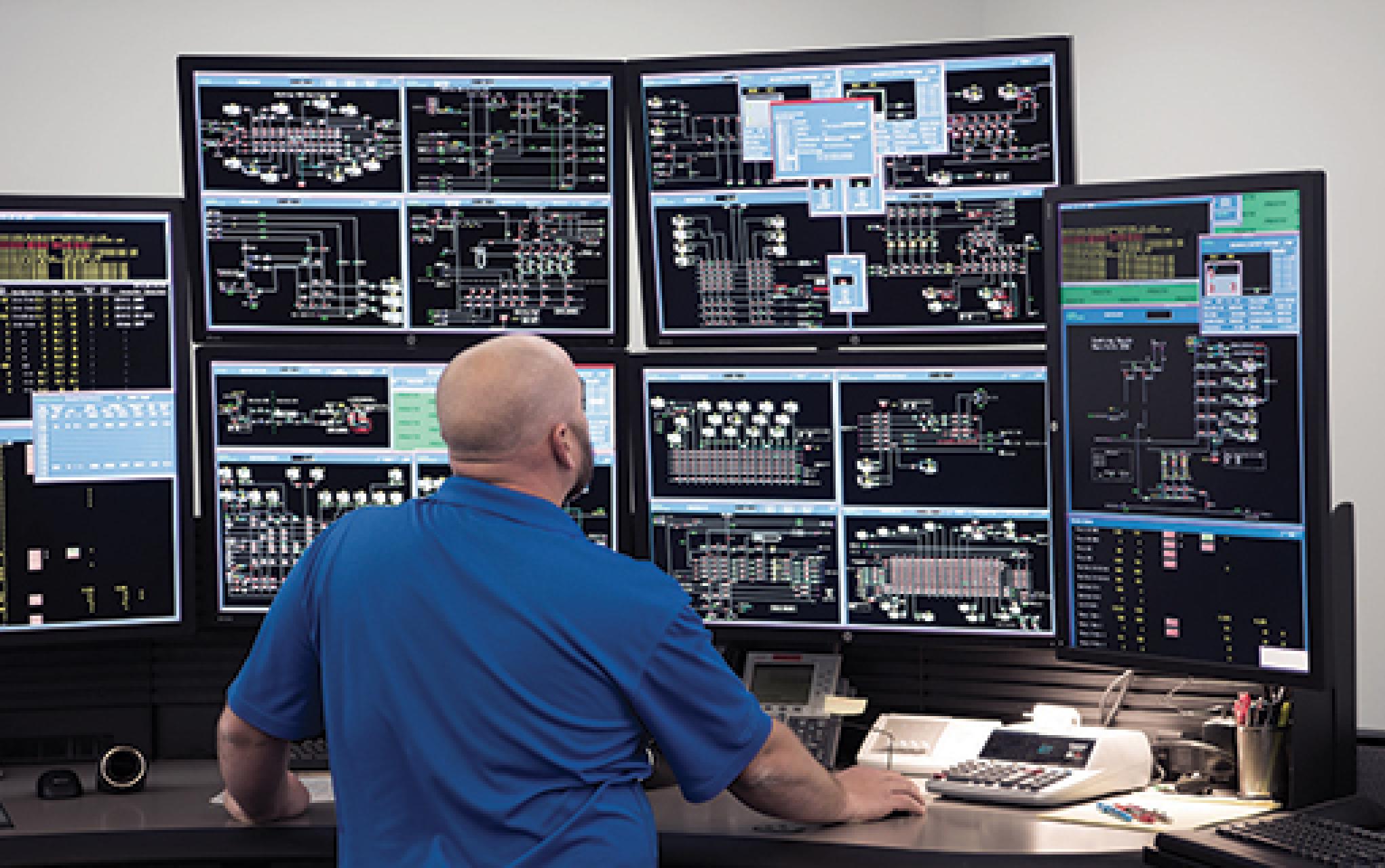 Safety from all angles
Keeping our pipelines healthy and trouble-free involves more than tracking every barrel of oil into and out of our systems every minute of the day, constantly monitoring thousands of points along the pipe, and running hundreds of in-line inspections each year. It also means looking for potential trouble from outside our systems and seeking new ways to monitor and reduce risks to make our pipelines even safer.
Case study
Monitoring program reduces flood hazard
Mike Hill and his team had a problem: how to best manage the hazards to our pipelines at water crossings when rivers and streams are in flood. So in 2015 they created a new tool and approach to do just that.
We build our pipelines to keep watercourse crossings to a minimum, but safely crossing rivers, streams and other bodies of water, from the smallest creek to the largest river in North America, is a fact of life in the pipeline business. It's the same with building highways and railroads. You can't travel a significant distance in any given direction without encountering a watercourse that will need to be crossed, one way or another.
Of course, rivers and streams can flood, and when they do the rushing water can expose or undermine our pipelines. When there's a risk of that happening, we want to take steps beforehand to shut down and isolate the affected line, so that if a leak were to occur, the amount of crude oil released would be limited to the oil in the section of pipeline crossing the watercourse.
That's the challenge Mike and his team addressed early last year when they developed a new monitoring system to add another layer of protection where Enbridge pipelines cross waterways.
They tapped into the flood forecast and streamflow data collected by the United States Geological Survey (USGS) and Environment Canada and modeled the impact of flooding on riverbeds at thousands of watercourse crossings. Then they established monitoring for when flooding was likely and procedures to shut down and isolate affected pipelines when high streamflow exceeded a pre-set level.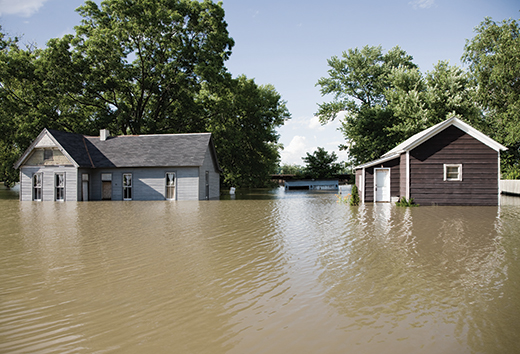 "We've always treated watercourse crossings with care. From thicker pipeline steel to strategically placed isolation valves. In recent decades, we've used horizontal directional drilling to tunnel the pipeline well below the riverbed so that it is not affected by streamflow," says Mike.
"One of the crossings that we were looking at was where our Ozark Pipeline crosses the Mississippi River," says Mike. "It's a crossing where we see flooding pretty regularly and where the riverbed can change quite a bit when the Mississippi is running high."
The team launched the new flood monitoring system in April and just two months later got a chance to put it to the test when the Mississippi began to flood where the Ozark Pipeline crosses it.
"On June 21 the river rose past an early-warning level we had set beforehand so that we could make preparations to shut down the line if the flood increased past a second pre-established threshold," says Mike. "For seven days the river continued to flood, but below the level where we would shut down and isolate the pipeline. Then on June 28, the flood waters rose and the Control Centre in Edmonton and our operations folks in the region took quick action to shut down the line and close the isolation valves."
Five days later, after the water had receded to safe levels, the local operations team got out on the river and surveyed the line. Even though the survey showed that the pipeline was safe to restart, the operations team, the Control Center and the pipeline integrity group took a conservative approach, completing a second survey, reviewing other potential threats to the health of the line and undertaking an engineering assessment before giving the go-ahead to begin safely moving crude oil through the line again.
"Creating the flood monitoring system gave us another tool to keep an eye on our pipelines so that we can be even more proactive in controlling hazards that could contribute to an incident. We're always trying to improve all of our monitoring programs and systems to be ready for whatever comes our way," says Mike. "It's the Enbridge way – continually working to make our systems safer and more reliable – and I'm proud to be part of the team that has added another layer of safety to how we transport the energy North America counts on."

Thinking safety. Working safely.
How the flood monitoring system works
Enbridge worked with an engineering firm to individually assess each of the thousands of watercourse crossings on our systems across North America and model potential flood impacts at each location.
The flood monitoring system applies the continuous, real-time streamflow data from thousands of monitors across North America operated by the USGS and Environment Canada, to the models of the watercourse crossings.
---
When the streamflow at a given crossing rises above a warning threshold in the model, the system alerts Enbridge teams that flooding may occur at that location and to be ready to shut down the pipeline if necessary.
If the streamflow rises above a second threshold past which currents could cause erosion and expose the pipeline, Enbridge teams shut down and isolate the pipeline until the water recedes and the safety of the pipeline can be confirmed.
When the streamflow decreases again, Enbridge confirms that the pipeline is safe to restart and brings it safely back into operation.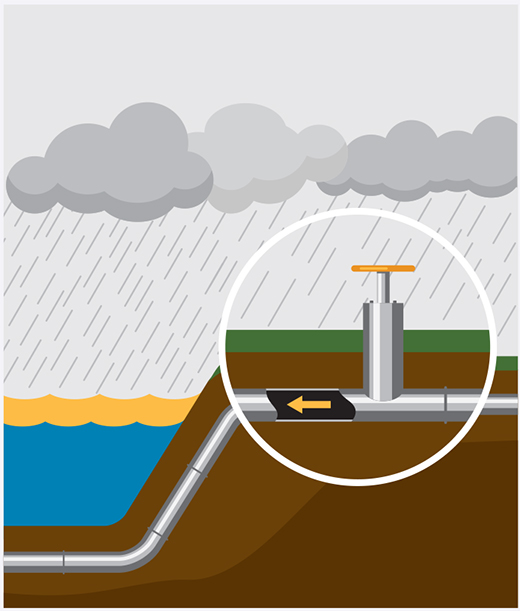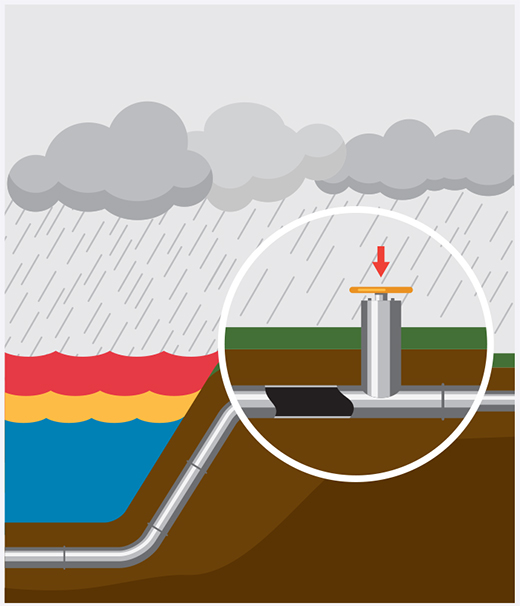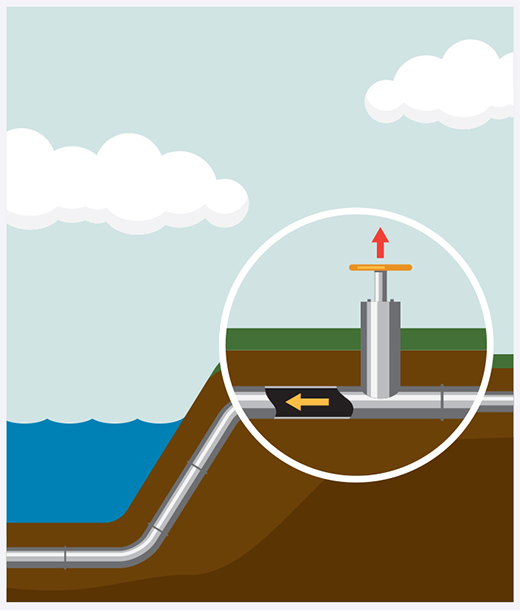 Lessons learned
The incident that didn't happen: A human factors success story
Since 2014, Enbridge has been focusing on human factors – the way people interact with one another, systems and their environment, and how our human nature can lead to unsafe decisions and actions even when we think we're being safe.
In 2015, we created case studies examining incidents where human factors such as confirmation bias or focus on the wrong risks may have led us into danger.
But when we heard the story of the team that developed and implemented Enbridge's flood monitoring system, we saw an opportunity to look at human factors in a different light.
"It might seem a little odd to try to tell a story about an incident that didn't occur," says Brad Burlock, Manager of Safety with Enbridge's Enterprise Safety team, who led the development of the case study, which Enbridge shared with employees and contractors right across the organization. "But when we looked at the timeline of actions and decisions, and talked with the folks involved, we discovered that there were some really strong lessons to share about teams collaborating, recognizing and managing the effects of human factors and keeping safety front and center."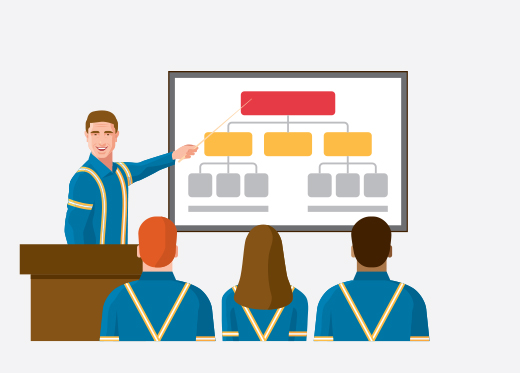 Innovation in action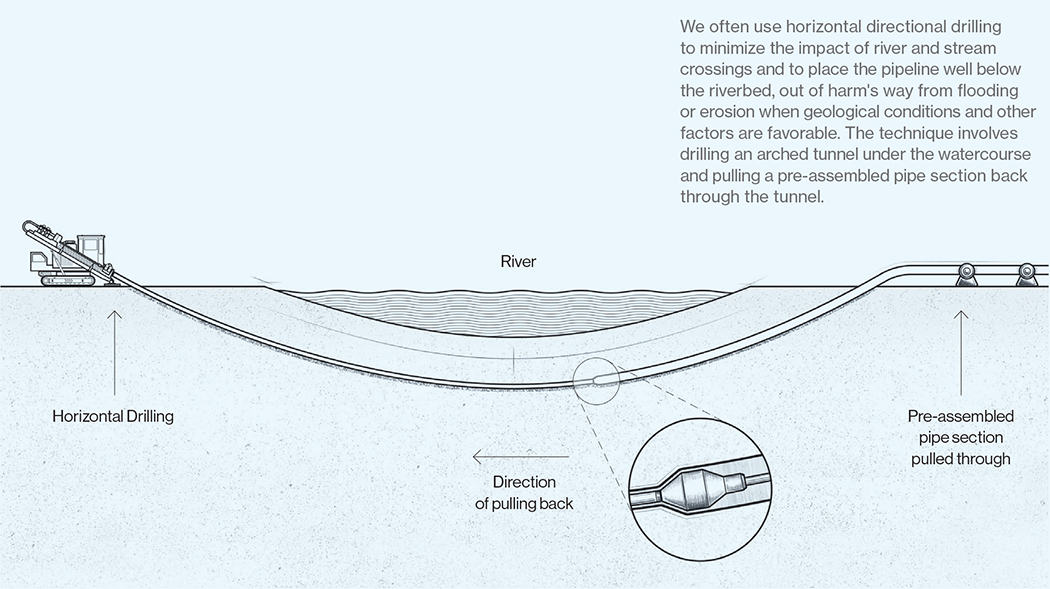 Digging deep for a safer pipeline
While the Ozark Pipeline watercourse crossing of the Mississippi River is where Enbridge first put its new flood monitoring system into action in mid-2015, since then we've taken permanent steps to address the flood hazard for our line at that location.
The line has operated safely for decades and successfully weathered every Mississippi flood since it was built, but Enbridge wanted to make the river crossing even safer and take floods out of the equation altogether.
Using advanced horizontal directional drilling technology, Enbridge worked with contractor Southeast Directional Drilling to bore a tunnel 65 feet below the riverbed of the Mississippi and then pull through a nearly three-quartermile segment of pre-assembled new pipeline, replacing the existing line which ran in a trench on the river bottom.
Enbridge completed the $23 million dollar project in March of 2016, an engineering feat that has made an already safe and reliable system even safer and more reliable than before.