---
Byron Neiles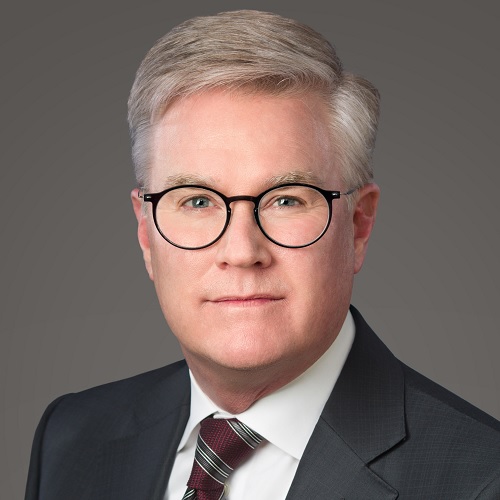 Executive Vice President and Chief Administrative Officer
Previously appointed Executive Vice President, Corporate Services in May 2016, Byron Neiles assumed the role of Executive Vice President and Chief Administrative Officer on Jan. 1, 2023. Mr. Neiles has oversight of the Company's Information Technology, Human Resources, Real Estate, Supply Chain Management, Public Affairs, Communications & Sustainability teams.
Mr. Neiles had previously held the role of Senior Vice President, Major Projects and Enterprise Safety and Operational Reliability, and had been Senior Vice President of Major Projects since November 2011, after joining Enbridge's Major Projects group in April 2008. He serves as a sponsor of Company ethnically diverse and Indigenous employee resource groups.
Mr. Neiles has also served as Vice President of Customer, Regulatory and Public Affairs, as well as Legal Affairs, with Enbridge Gas Distribution in Toronto. Prior to joining Enbridge Pipelines Inc. in Edmonton, in 1994, he was a Policy Advisor to two Canadian federal energy ministers in Ottawa and held corporate affairs roles with an electricity and natural gas utility.
Mr. Neiles is a director of ENMAX Corporation, Co-Chair of the annual Global Business Forum in Banff, a trustee of the Makadiff Sports and Calgary Philharmonic Orchestra Foundations and serves as member of the Dean's Management Advisory Council at the Haskayne School of Business at the University of Calgary and the cabinet of the OWN Cancer Campaign underway with the Alberta Cancer Foundation, University of Calgary and Alberta Health Services. He is a former trustee of the Canadian Museum of Nature in Ottawa and has been an active volunteer with numerous community organizations.
Mr. Neiles holds a Master of Business Administration (MBA) degree from the University of Calgary's Haskayne School of Business, a Bachelor of Arts (BA) degree in political science from the University of Regina and is a graduate of the Advanced Management Program at Harvard Business School.
Mr. Neiles lives in Calgary with his wife Lisa and their three daughters.