---
Vern D. Yu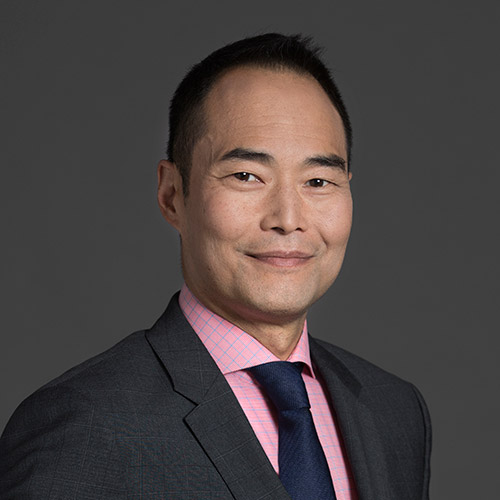 Executive Vice President, Corporate Development, Chief Financial Officer and President, New Energy Technologies
Vern Yu was appointed Executive Vice President, Corporate Development and CFO on March 1, 2022. Vern was also named Jan. 1, 2023 as President of New Energy Technologies—which aims to advance low-carbon energy infrastructure opportunities across Enbridge's energy delivery businesses, and build upon Enbridge's early investments in the areas of RNG, hydrogen, and carbon capture, utilization, and sequestration (CCUS), as well as other low-carbon technologies.
Vern has been part of the Enbridge team for close to three decades, after joining the company in 1993, he has held a series of roles with increasing responsibility across the company. Previously, Vern served as Executive Vice President and President for Liquids Pipelines and prior to that served as Executive Vice President and Chief Development Officer.
Over the past decade, among Vern's many accomplishments, he has led the liquids pipeline, business development team in securing more than $30-billion in new growth projects, Enbridge's entry into European offshore wind, the Spectra merger, the roll-up of Enbridge's sponsored vehicles and the completion of Line 3.
Prior to joining Enbridge, Vern worked as an engineer at TransCanada Corporation and Bow Valley Industries. Vern is a Professional Engineer and holds a Master of Business Administration (MBA) degree in finance from the University of Toronto, as well as a Bachelor of Science (BSc) degree in applied science from Queen's University in Kingston, Ontario.
Vern serves on the Board of the Calgary Economic Development and is the Chair of the Enbridge Tour Alberta for Cancer. Vern previously served as the Vice Chair of the Alberta Cancer Foundation's Board of Trustees, and also served on the public company Boards of DCP Midstream and Énergir Inc. (Gaz Métro Inc).