---
Vern Yu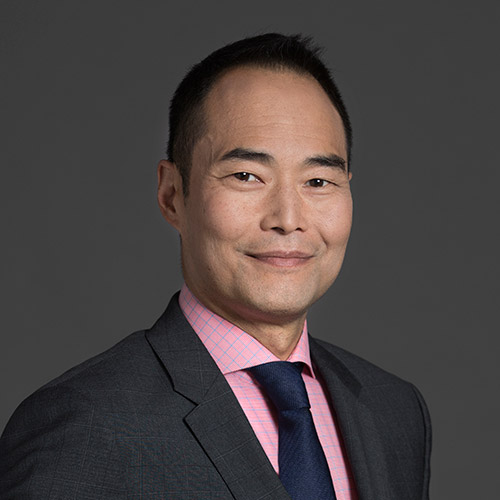 Executive Vice President and Chief Development Officer (CDO)
Vern Yu was appointed Executive Vice President and Chief Development Officer on May 2, 2016. Mr. Yu leads Enbridge's Corporate Development team in driving "step-out" growth opportunities, while also establishing capital allocation parameters and portfolio mix. Additionally, Corporate Development will continue to be responsible for strategic planning, optimizing Enbridge's sponsored vehicles, and evaluating and co-ordinating Enbridge's mergers and acquisitions opportunities. Mr. Yu will also continue to provide executive oversight to Enbridge's energy services group, Tidal Energy.
Previously, Mr. Yu served as Senior Vice President, Corporate Planning and Chief Development Officer. He has been at the helm of Enbridge's Corporate Development team since July 1, 2014.
Prior to joining Corporate Development, Mr. Yu served as Senior Vice President of Business and Market Development for Enbridge's Liquids Pipelines division. During his tenure in Liquids Pipelines, Mr. Yu led the business development team in securing more than $30 billion in new growth projects—which will continue to facilitate new market access for our customers for years to come.
Mr. Yu has been part of the Enbridge team for more than two decades, after joining the company in 1993 in Toronto, and has held a series of roles with increasing responsibility in the company's corporate and financial areas. Prior to joining Enbridge, Mr. Yu worked as an engineer at TransCanada Corporation and Bow Valley Industries.
Mr. Yu holds a Master of Business Administration (MBA) degree in finance from the University of Toronto, and a Bachelor of Science (BSc) degree in applied science from Queen's University in Kingston, ON.
In 2016, Mr. Yu is once again chairing the Alberta leg of the Enbridge Ride to Conquer Cancer. He is a board member of Gaz Métro inc., and previously served as the vice chair of the Alberta Cancer Foundation's board of trustees.