The business case for sustainability

Published: April 29, 2015
Enbridge chief sustainability officer Linda Coady profiled in Calgary Herald
Life takes energy. And sound business takes sustainability.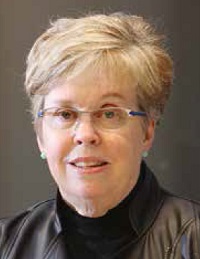 ---
Linda Coady, chief sustainability officer at Enbridge.
Earlier this week, Enbridge's chief sustainability officer Linda Coady was profiled in the Calgary Herald as part of Calgary Economic Development's monthly Focus on Leadership section.
Enbridge is currently integrating sustainability initiatives across our North American enterprise – and Coady points out that there is a clear business case to be made for sustainability.
"There are efficiencies to be gained through good environmental performance, in terms of energy use, waste and water reduction, and embracing innovation," Coady says in the April 28 Herald article.
"The business case is there for higher levels of performance in social and environmental areas," she adds. "Better performance helps companies reduce risks."
Coady joined Enbridge in June 2013 after holding leadership roles on sustainable development for the forestry industry, the Vancouver 2010 Olympic Winter Games, and World Wildlife Fund Canada.
Enbridge has been named to the Global 100 Most Sustainable Corporations list for seven straight years, and has earned a spot on the Dow Jones Sustainability Indices (DJSI) in each of the past three years.
And as outlined in our 2014 CSR Report, Enbridge's current sustainability priorities include:
Click here to read the full Calgary Herald article.