---
Emerging technologies
Enbridge's emerging technology investments
As the operator of one of the world's longest and most sophisticated energy transportation systems, Enbridge's job is to deliver the energy North Americans need in the safest, most reliable and most efficient way possible.
Because millions of people rely on us to transport, generate and distribute the energy they need every day, we're constantly searching the world for innovative ideas and new approaches—to improve the safety and operational reliability of our existing assets through innovative leak detection and prevention investments; and to invest in new, emerging technologies, projects and companies that will contribute to a cleaner energy future.
Here's an overview of some of the emerging energy projects, technologies, and companies in which Enbridge has invested in so far:
Corporate equity investments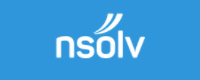 N-Solv Corporation
The N-Solv Bitumen Extraction Technology process builds on a commercial success achieved by the Steam Assisted Gravity Drainage (SAGD) process. Heated solvent vapor is injected into the gravity drainage chamber of an oil sands extraction operation instead of steam. This process preferentially extracts the valuable components in the bitumen while leaving problematic asphaltenes behind.

Learn more.

Genalta Power
Genalta Power owns and operates independent power plants that produce and sell environmentally friendly electricity generated from waste energy sources. Genalta works with site owners to provide base-load green energy, increase plant efficiencies, reduce operating costs, and reduce carbon dioxide emissions.

Learn more.

Morgan Solar
Morgan Solar is a next-generation solar power technology company that is pioneering a whole new approach to designing and manufacturing solar CPV modules. Enbridge's investment is intended to help Morgan Solar commercialize a new line of concentrating photovoltaic (CPV) panels, which use plastic lenses to boost solar cells' power output. The technology provides an innovative means of generating solar power more efficiently, less costly, and with a lower environmental footprint.

Learn more.

Syscor Controls and Automation Inc.
Syscor is a developer of wireless sensors used for deployment on storage tanks. The Victoria, B.C.-based company is currently developing a sensor system dedicated to monitoring the status of floating roofs commonly used in above-ground storage tanks around the world.

Learn more.

Temporal Power
Temporal Power is an Ontario-based manufacturer of electrical energy storage systems called flywheels. Temporal's flywheel technology consists of spinning cylinders (flywheels) that are accelerated to a high speed by an electric motor. The spinning cylinders store the electrical energy as kinetic energy through their continuous high-speed rotation. Electricity can then be extracted when needed by using the kinetic energy to spin an electricity generator. The fast-responding technology offers a cost-effective solution for utilities and power generators for balancing energy and improving power quality on the electrical grid.

Learn more.

Ingenu
Ingenu is a California-based developer of wireless solutions for energy automation and M2M communications. Ingenu's technology is the first purpose-built wireless network designed for connecting a large number of devices with very small data requirements; a powerful technology that has the potential to efficiently connect and monitor billions of unconnected sensors, meters and other industrial devices around the world.

Learn more.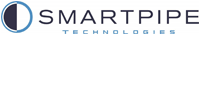 Smart Pipe Company, Inc.
Smart Pipe is the developer, manufacturer, and installer of a high-strength, spoolable, composite high-density polyethylene (HDPE) pipe. The technology, developed by the Katy, Texas-based company, is highly applicable in difficult-to-access areas such as river crossings and urban areas, as it does not require trenching of a right-of-way. In addition, the Smart Pipe technology does not rely upon the structural integrity of the carbon steel pipe through which it is pulled.

Learn more.

Hifi Engineering
Hifi Engineering Inc. develops leading edge fiber optic sensing technologies, primarily used to monitor gas and fluid flow in pipelines and oil and gas wells. The Calgary-based company's innovative technology represents a game-changing platform for early pipeline leak detection.

Learn more.

Intelliview Technologies
IntelliView Technologies is a manufacturer of leading-edge, intelligent video solutions for industrial asset management and environmental protection. Enbridge's investment will enable IntelliView to continue its development and deployment of an industry-leading pipeline leak detection solution which employs multi-spectral sensors and proprietary video analytics.

Learn more.
Project investments

U.S. Geothermal Inc.
U.S. Geothermal is engaged in the acquisition, development, and operation of geothermal power (renewable energy from the heat of the earth's core) generation projects in the western United States. The company currently has three projects: Raft River, San Emidio, and Neal Hot Springs. Enbridge's renewable portfolio includes a 40% ownership interest in the Neal Hot Springs geothermal project in eastern Oregon which began generating 22 MW of renewable electricity in late 2012.

Learn more.