---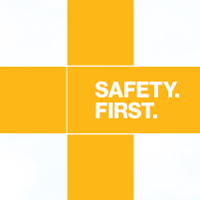 Innovation
Enbridge actively supports research and innovation, as we aim to adapt and harness technology to improve safety and reliability.
---
Enbridge is continually looking for opportunities to enhance existing technologies, and advance new ones, in the areas of design, prevention, monitoring and leak detection to keep our pipelines and distribution systems safe.
We see it as our duty to work with innovators, researchers, regulators and our industry peers to drive safety and reliability performance to new levels.
We also know that the world is looking to us and other members of the energy sector to help society make the transition to a lower-carbon future, so we are investing in alternative energy and promising innovative technologies to support that change.
---
Safer systems, next-generation technologies
Enbridge takes the long view in driving technology forward. We commit time, resources and dollars in the interest of making our systems safer.
A focus on innovation
We are relentless in our pursuit of innovation and technology development, with projects focused on the use of advanced analytics in our pipeline and power generation businesses, renewable energy technology and enhancement of the safety, efficiency and capacity of our assets.
Our Innovation, Research and Development group has been involved in more than 125 projects in 2021 focusing on innovation to improve pipeline safety and fitness. These collaborative efforts include 75 Pipeline Research Council International (PRCI) projects with peers and external stakeholders.
.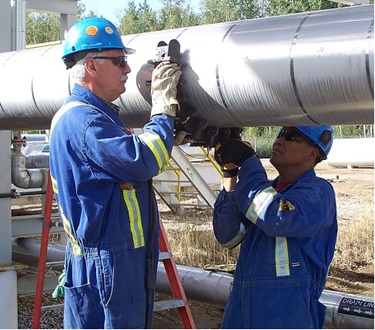 ---
In 2021, we led, sponsored or participated in more than
125
projects related to research, development and innovation.
---
Safety innovation partnerships
Our approach to safety is based on collaboration with other members of the industry as well as with regulators and first response agencies.
We don't compete when it comes to safety. We share what we develop and learn with our peers—all with the goal of protecting the public and the environment.
---
Enbridge stories: Innovation in action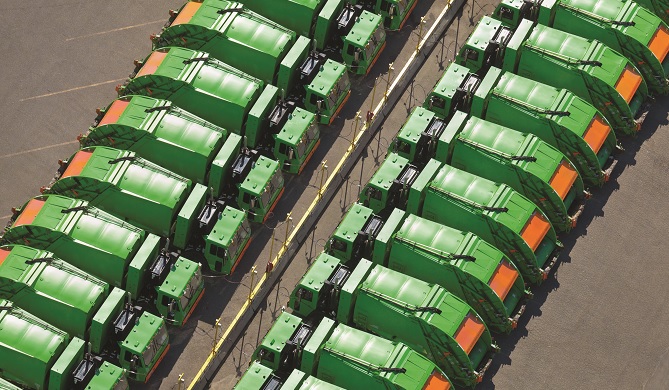 RNG project a 'generational transformation' for Ontario's waste sector
About 130 million litres of diesel.
That's the jump at the pump required, every year, for Ontario's fleet of about 3,650 waste collection and haulage vehicles to get around.
What if these heavy-haul trucks not only carried waste—but were powered on waste?
Enbridge Gas and the Ontario Waste Management Association (OWMA) are exploring that very question, with today's announcement of a pilot project to use low-carbon renewable natural gas (RNG) in waste collection vehicles across the province.
RNG is an affordable, safe and reliable alternative clean energy fuel that leverages existing natural gas infrastructure. Because it can be powered by waste, it has the added bonus of diverting waste from landfills, and in some cases resulting in carbon-negative emissions, which contributes to the creation of a circular economy.
Every year, Ontario's waste sector spends more than 40% of its budget on transportation costs. And the move to RNG is not just an economic argument, either.
LEARN MORE
---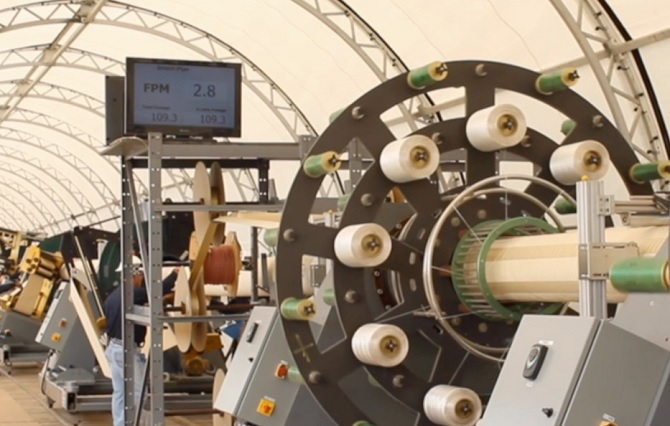 Enbridge invests in a novel retrofit solution for existing pipelines
Enbridge continues to take action as a leader in the energy transition.
We announced our latest undertaking today—a US$6.6-million investment in Smartpipe Technologies Inc. Based in Houston, Smartpipe has developed a high-strength, composite liner that can be pulled through existing pipelines.
There are a number of potential benefits from SmartPipe's novel retrofit, including its ability to facilitate transportation of hydrogen and carbon dioxide (CO2), thus enabling the use of existing infrastructure in the energy transition.
Using SmartPipe's internal replacement sleeve could also result in less environmental disruptions for communities or environmentally sensitive areas, and create less emissions from construction—with a 70% reduction in emissions compared to traditional construction methods.
LEARN MORE
---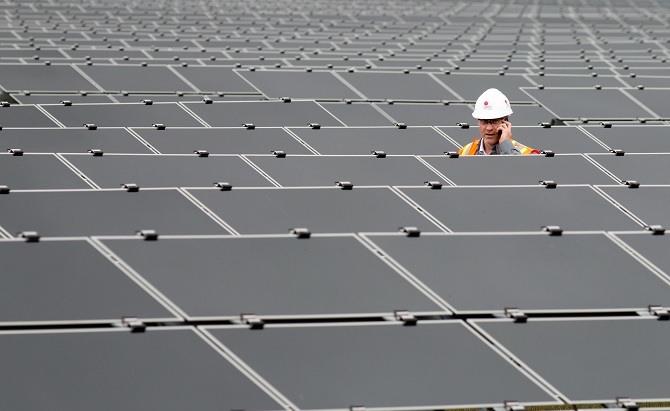 'Greening' pipeline operations en route to our net-zero emissions target
In late 2020, Enbridge announced a company-wide plan to achieve net-zero greenhouse gas (GHG) emissions by 2050.
In Tyrone Township, Pennsylvania, we're taking another important step on that journey.
Enbridge has broken ground on the Heidlersburg Solar Project—another state-of-the-art solar energy facility that will help to green our natural gas pipeline operations.
The facility will produce 2.5 megawatts (MW) of solar energy for Enbridge's Heidlersburg Compressor Station, offsetting a portion of the station's electric load and helping power the compressor units that keep gas flowing along our cross-continent Texas Eastern Transmission pipeline.
"This second project in the program tangibly demonstrates the natural gas-renewables partnership and will help pave the way for our natural gas pipeline operations to be even more environmentally focused, further solidifying Enbridge's role as an industry leader in a sustainable lower-carbon reality," says notes Caitlin Tessin, Enbridge's Director of Market Innovation.
LEARN MORE
---
Groundbreaking $5.2M hydrogen blending project is North America's first
Hydrogen gas is not just colorless and odorless—it's also an effective tool in the shift toward sustainable energy.
And it's the foundation for a trailblazing partnership between Enbridge Gas Inc. and Cummins Inc. designed to green the natural gas grid.
Enbridge Gas and Cummins have announced a $5.2-million project which will blend renewable hydrogen gas into the existing Enbridge Gas natural gas network, reducing greenhouse gas emissions.
This hydrogen-blending pilot project, supported by Sustainable Development Technology Canada, is the first of its kind in North America—and represents an important step in greening the gas supply that millions of Ontario homeowners and businesses depend on to heat their homes and energize industry.
LEARN MORE
---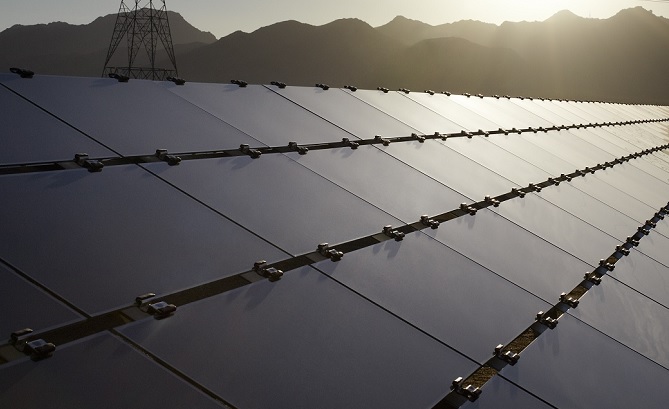 The energy transition continues with Alberta Solar One
Construction has started on Enbridge's first solar generation facility in Alberta. The 10.5-megawatt (MW) Alberta Solar One (ABS1) project will supply a portion of our Canadian Mainline pipeline network's power requirements with renewable power.
Once ABS1 achieves commercial operations in April 2021, the facility will supply the equivalent to the energy needs of about 3,000 homes, offsetting about 12,000 tonnes of carbon annually.
"Enbridge is a leader in the energy transition, and is undertaking projects across our system to green our operations and reduce our carbon intensity," says Veenu Narula, VP Power Business Development. "ABS1 is part of a broader program that Enbridge is initiating to self-supply a growing portion of our energy load from renewable resources."
LEARN MORE
---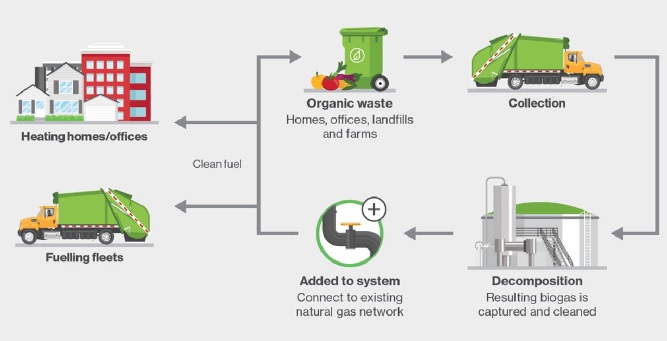 Enbridge and partners break ground on Ontario's largest RNG plant
Enbridge has teamed up with Walker Industries and Comcor Environmental to build Ontario's largest renewable natural gas (RNG) plant in Niagara Falls.
The $42 million clean energy project is expected to be operational in late 2021.
RNG, sometimes called biogas, is generated by decomposing organic waste. The Niagara Falls plant will capture landfill gas, cleaning and transforming it into RNG that can be used interchangeably with conventional natural gas.
A groundbreaking ceremony was held Wednesday with representatives from Enbridge, Walker Industries and Ontario's provincial government.
The Niagara Falls plant is expected to generate enough green energy to heat 8,750 homes and reduce greenhouse gas emissions (GHG) by 48,000 tonnes every year.
Enbridge is also working to identify and develop new sources of RNG to add to our distribution system in Ontario and in 2021, will offer a Voluntary RNG Program to its utility customers. This clean fuel will be injected into the Enbridge Gas Inc. distribution system, reducing emissions by offsetting conventional gas usage.
LEARN MORE
---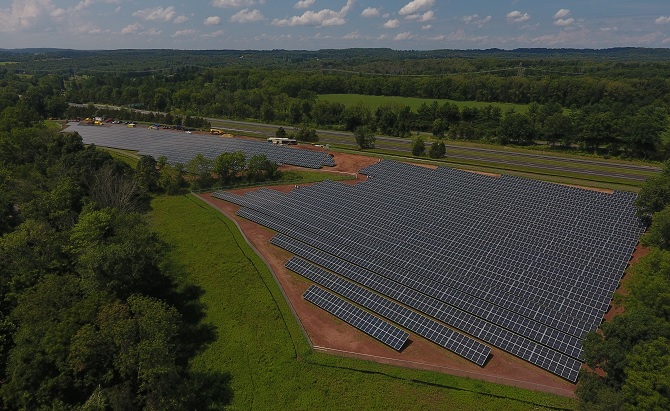 Technology accelerates the shift to a lower-carbon future
In West Amwell Township, New Jersey, our Lambertville Solar Project is now in operation. This first-of-its-kind arrangement uses solar energy to make the transportation of natural gas—already a lower-carbon energy source—even more environmentally sustainable.
The 2.25-megawatt (MW) Lambertville solar farm provides solar energy to Enbridge's Lambertville Compressor Station—offsetting a portion of the station's electric load, and helping power compressor units that keep natural gas flowing to homes and businesses via Enbridge's gas transmission pipeline network.
"This groundbreaking project brings together natural gas and renewables, working together to deliver energy in a more sustainable manner," notes Caitlin Tessin, Enbridge's Director of Market Innovation. "This project will help pave the way for our natural gas pipeline operations to be even more environmentally focused, and further solidify Enbridge's role as an industry leader in a sustainable lower-carbon reality."
LEARN MORE
---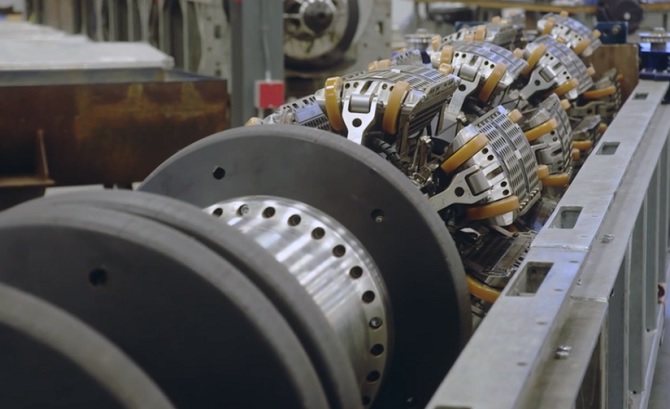 'A truly revolutionary technology'
Enbridge and NDT Global, a worldwide pipeline inspection leader, have developed a next-generation crack inspection tool that takes pipeline safety to the next level.
This inline inspection tool's advanced Proton measurement technologies allow for better pipeline fitness assessment—by identifying and sizing features that were never previously detectable.
"This really is cutting-edge technology," says NDT Global CEO Richard Matthews, "(that will) drive the direction of mainstream inspection robots of the future."
LEARN MORE
---
ONE Future, one goal: 1% methane emissions
Apologies to Three Dog Night—but in this case, ONE is an increasingly powerful number.
In mid-August 2020, Enbridge became the 27th member of the Our Nation's Energy (ONE) Future coalition, a group of forward-thinking U.S. natural gas companies working together to minimize methane emissions. ONE Future consists of some of the largest natural gas gathering and boosting, production, processing, transmission and storage, and distribution companies in the country, collectively representing about 15% of the nation's natural gas value chain.
The coalition's ambitious goal is to voluntarily reduce methane emissions across that value chain to 1%--or less—by 2025. Significant reductions have already been made through targeted investments in abatement technologies, including leak surveys, pipeline isolation systems and the use of sleeves during repair work.
LEARN MORE
---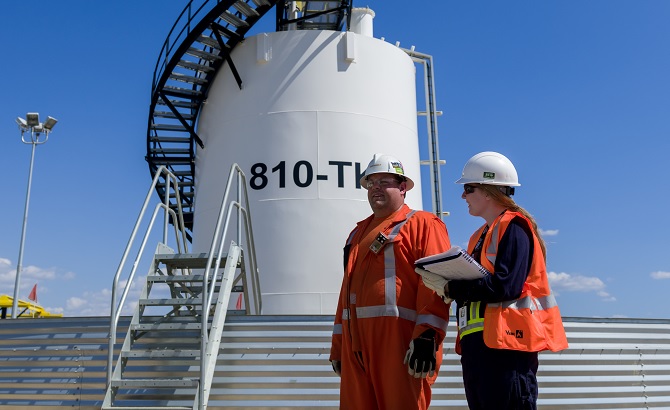 Efficiency and ELSA: Supporting the energy industry with high-tech pipeline scheduling
The life of a pipeline scheduler means fielding constant streams of information—all of them pertinent.
And up until 2017, that information was processed with . . .
"Stacks of paper," says Josh Martin, an Integrated Projects Business Lead within Enbridge's Liquids Pipelines group.
Enter ELSA—the Enbridge Liquids Scheduling Application—first introduced by Enbridge in early 2017 to streamline the Liquids Pipelines scheduling process.
ELSA is now used by Enbridge's team of 60 pipeline schedulers. It gathers and processes all the factors at play, presents crude oil movement data in a user-friendly format, as close to real-time as possible, and allows schedulers to respond quicker to supply or demand disruptions.
LEARN MORE
---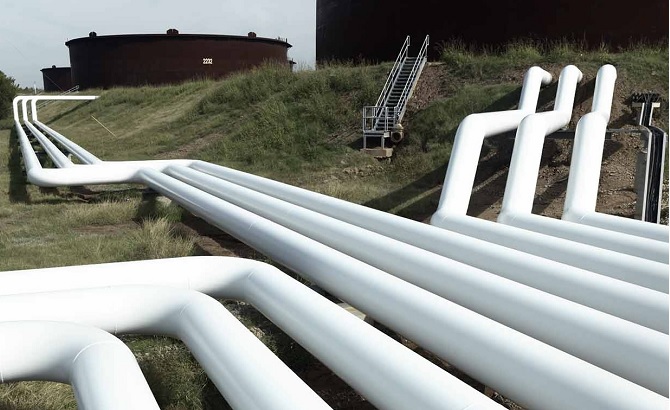 Terminal utilization: Bypassing bottlenecks, going with the (optimal) flow
Pumps. Valves. Manifolds. Tankage. Facility piping that connects it all.
Traditionally, determining the best flow path through a crude oil tank terminal, notes Tony Khoo, is "more art than science."
Khoo's advanced analytics team at Enbridge is currently shining a spotlight on the science—and, with it, aiming for a data-driven solution that can benefit the Canadian energy industry.
Enbridge's terminal utilization project has begun the creation of a "proof-of-concept" 3-D digital representation of one of our terminals—offering real-time depiction of asset utilization, commodity movement, and other salient features.
LEARN MORE
---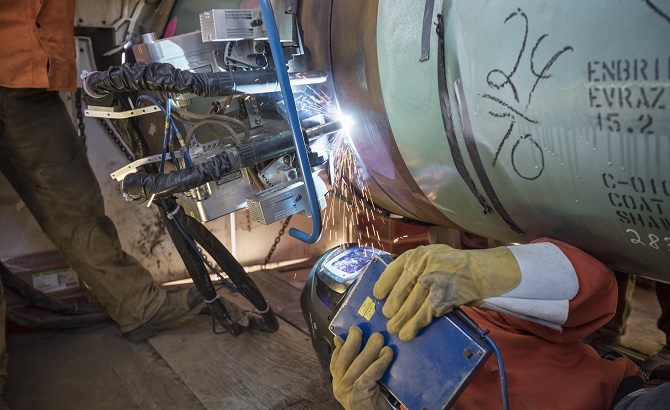 Welding's innovative 'arc' integrated into Enbridge's Line 3 Replacement Program
Talk about innovation with any welding enthusiast, and the sparks really start to fly.
"I used to work in a pipe mill. I have a welding engineering background. I've worked construction my whole life. I absolutely love this stuff, and sometimes I take it for granted that everyone has seen this process and knows about the advancements that have been made," says Andy Duncan, Technical Services Manager with Enbridge's Major Projects group.
"I'm very, very confident in saying that we are using the best available welding technology to industry," adds Duncan, "and that we go well beyond the minimum requirements of existing codes and standards, wherever we build pipelines."
Enbridge's Line 3 Replacement Program (L3RP), the largest project in company history, will benefit from more than 50 years of welding engineering and pipe design innovation.
LEARN MORE
---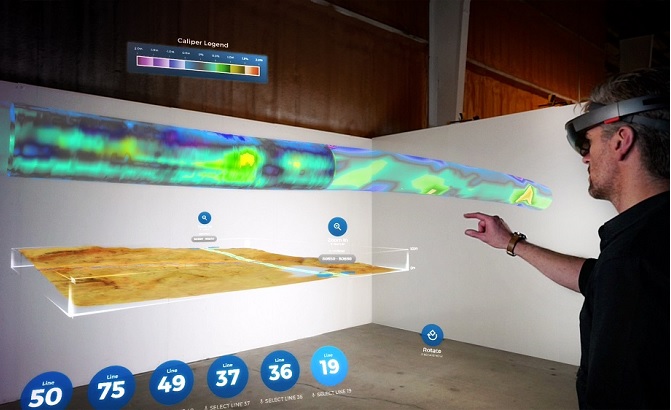 Virtual reality project goes underground for pipeline safety
Sometimes it's hard to see the forest through the trees.
And for this particular analogy, those trees are millions of data points along Enbridge's pipeline network—collected and reported by in-line inspection (ILI) tools, strain gauge sensors, and LiDAR (Light Detection and Ranging) remote sensing systems.
"Enbridge is quite diligent about using overlapping inspection and prevention techniques to diagnose pipeline fitness. But the challenge lies in the fact that there is no way of quickly and effectively visualizing all of the data that's collected," notes Tony Khoo, manager of Enbridge's advanced analytics team.
To save our pipeline integrity engineers countless hours in poring over reams of data, representatives of Enbridge, Microsoft and Port Coquitlam, B.C.'s Finger Food Studios went back to the innovation drawing board.
The result is a vital first step toward creating a "digital twin" for Enbridge's vast pipeline network.
LEARN MORE
---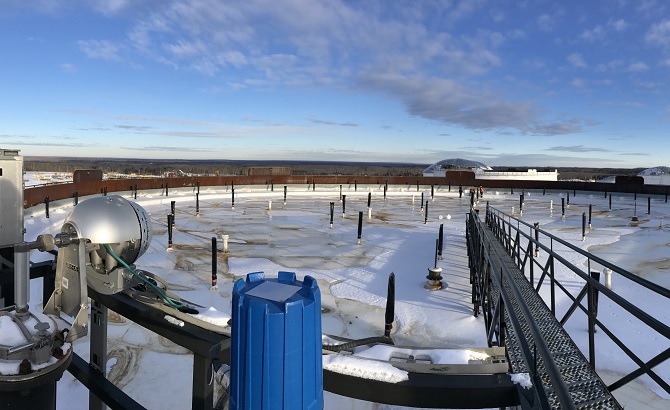 Raising the roof on crude oil storage tank safety
For nearly a full century, the floating roof has been the lynchpin of crude oil storage.
The concept hasn't changed much. But now, a British Columbia-based company is now putting a technological tiger in the industry's tank, so to speak.
"The first floating roof was built in 1919, and it's actually evolved very little since then," says Nick Tzonev, chief executive officer of Victoria's Syscor Controls & Automation Inc. "Much of the industry's infrastructure is getting old; a lot of tanks were built in the 1950s and 1960s, during the big terminal industry boom."
Enter Syscor's wireless watchdog. In 2008, Syscor unveiled its FR-Tracker technology to the crude storage industry. Using multiple wireless sensors, the FR-Tracker system offers an early warning for potential problems associated with floating tank roofs—providing 24/7 monitoring of temperature, vibration, inclination, liquid levels on deck, and potential hydrocarbon vapors.
LEARN MORE
---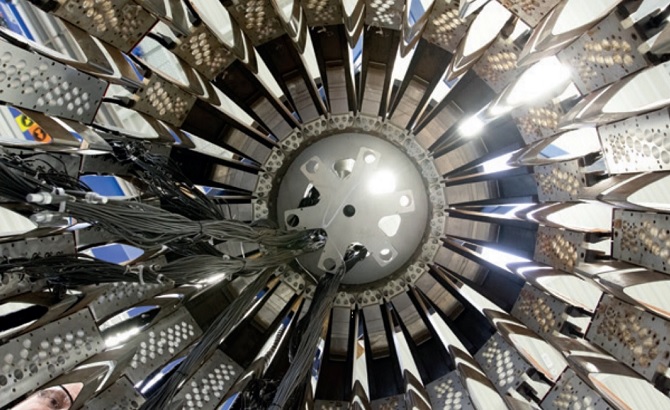 'Cracking' the code on pipeline crack inspection tools
For a truly granular view, sometimes it helps to start with a bigger sandbox.
In spring 2017, Enbridge and NDT Global, a leading ultrasonic pipeline inspection firm, announced a multi-year project to develop a next-generation in-line inspection (ILI) tool—or robot, in NDT Global's lexicon—that would advance crack assessment prowess in crude oil pipelines.
Teams with NDT Global and Enbridge have now developed a new technology carrier, with a functional prototype inspection tool expected to be ready for testing by fall 2018.
This new crack detection robot represents a "step change" in technological capabilities, says NDT Global's Tom Machnik, and it's based largely on being able to capture and analyze massive amounts of data from a pipeline's interior.
LEARN MORE
---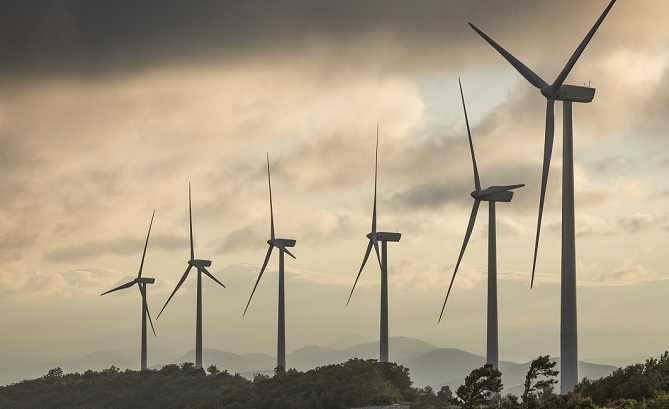 Harnessing AI and Big Data for a green energy game-changer
Big data. Machine learning. Predictive analytics.
Enbridge, a Canadian leader in green energy investment, is using all of these elements to help optimize our wind power performance across North America.
Enbridge's one-of-a-kind Performance Analytics and Situational Awareness (PASA) solution could be a game changer in a sector grappling with increasing maintenance costs. PASA helps optimize turbine servicing, avoid downtime, and predict mechanical issues—and could one day help ensure the viability of the wind energy industry as a whole.
"We believe the application of machine-learning techniques, as evidenced in our PASA solution, will fundamentally transform the economics and efficiency of wind power," says Tony Khoo, Enbridge's Manager of Advanced Analytics, whose team developed and delivered the PASA solution.
LEARN MORE
---
Leak detection: A 'defense in depth' approach
Safety is the very foundation of our business at Enbridge, and we use a multi-pronged approach to pipeline safety that includes robust inspections, maintenance and 24/7 monitoring.
On top of those multiple prevention activities, we also take an industry-leading approach to leak detection—in a variety of ways. As part of our Data, Detection and Diligence series on the @enbridge blog channel, we recently explored our various methods of leak detection, which include:
LEARN MORE
---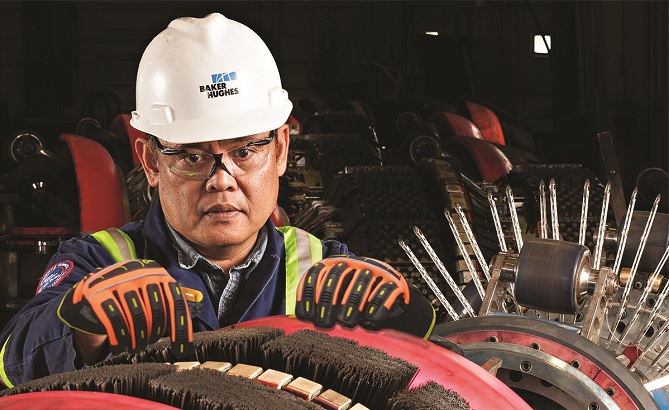 Smart Pigs, Safe Pipes: Industry-leading pipeline inspection technology
Enbridge focuses heavily on prevention to keep our crude oil pipeline network safe. In-line inspection (ILI) tools—or "smart pigs," to use industry jargon—are highly complex pieces of machinery that use advanced imaging technology to inspect our pipes inch by inch.
Enbridge has entrusted Baker Hughes, a GE Company, with these robust ILI-based pipeline diagnoses since 1998. In that time, Baker Hughes has performed more than 400 pipeline inspections across Enbridge's pipeline network, producing more than 70,000 kilometers' worth of inspection data.
As part of our Smart Pigs, Safe Pipes series on the @enbridge blog channel, we recently teamed up with the experts at BHGE, the world's premier pipeline inspection company, to get a close-up look at their leading-edge technology—and the various ways it's improving safety across the pipeline industry. The series looks at:
LEARN MORE
---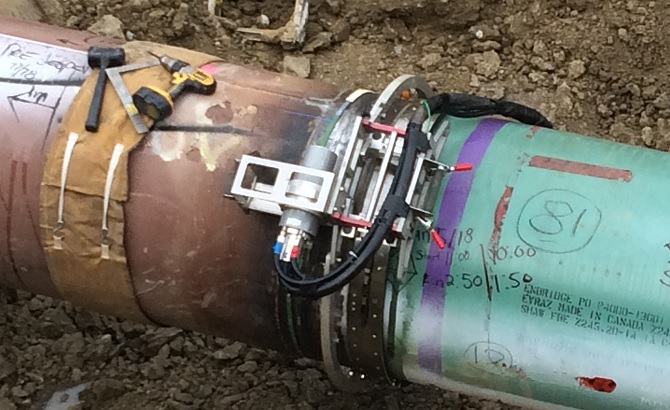 'In-motion' X-ray exams strengthen weld safety on pipeline projects
The process is called Non-Destructive Testing. And it encourages non-linear thinking.
NDT is a wide group of analysis techniques—used in a variety of industries, including aviation, automotive, construction, transportation and energy—to evaluate the properties of a material without causing damage.
"I look at NDT as a tool box," says Axel Aulin, Enbridge's senior NDT specialist. "You can't do the job with just a wrench or a hammer. You need different applications at different times."
Enbridge recently updated its own NDT toolbox when it comes to pipeline girth weld inspections out in the field.
Starting with the Norlite project, which entered service in 2017, Enbridge has successfully tested and implemented the use of Real-Time Radiography (RTR) to inspect field girth welds—a significant step forward from traditional film-based radiographic testing (RT).
LEARN MORE
---
Taking 'charge' with real-time, continuous pipeline monitoring
It's highly accurate, it's non-intrusive, it's continuous and it goes with the flow.
Electrically speaking, that is.
For the past decade, Electric Field Mapping (EFM) technology—developed by Toronto-based FOX-TEK Canada Inc.—has been helping to keep Enbridge's pipeline network healthy and fit for purpose by staying "current," in a manner of speaking.
"If you put your finger in a stream, the water goes around your fingers. And that's essentially how our EFM technology works," says Allen Lone, President and CEO at FOX-TEK Canada Inc., a subsidiary of Augusta Industries Inc.
"Based on a continuous EFM monitoring system, we're measuring the minute changes in electrical current density through a segment of the pipe where our sensor array is mounted," adds Lone. "If there are any localized changes in the pipe wall—such as metal loss due to corrosion—our EFM system will detect a change in the current density."
For energy pipelines in particular, EFM is a complementary technology that can be used to supplement a pipeline operator's inspection and maintenance tactics.
LEARN MORE
---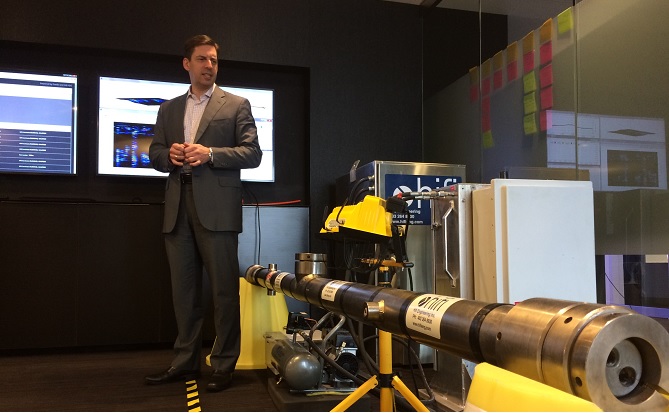 A high-fidelity approach to leak detection, incident prevention
There's common sense. There's the proverbial sixth sense.
And then there's Hifi Engineering's High Fidelity Dynamic Sensing (HDS) technology, which uses multiple senses—sense of sound, sense of touch—in addition to its optical-based backbone.
Hifi, based in Calgary, is working with Enbridge Inc. and TransCanada Corporation as part of a pipeline industry partnership to test and enhance its HDS system.
And in September 2017, based on its promising next-generation fiber optic sensing technologies, Hifi was named as the first funding recipient for the Alberta Small Business Innovation and Research Initiative (ASBIRI), offered by Alberta Innovates.
LEARN MORE
---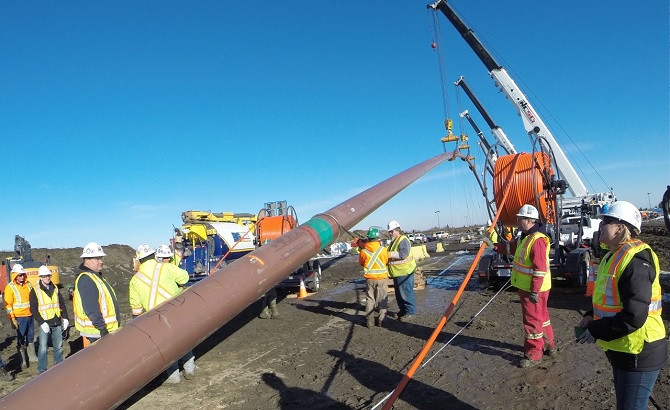 Fiber optics and finesse: Leak detection initiative goes deep
It is, potentially, a big step forward for pipeline water crossing safety. You might even say 966 big steps forward.
In the fall of 2016, during the construction of our Norlite Pipeline northeast of Edmonton, Alberta, Enbridge's construction and leak detection crews—along with representatives of Banister Pipelines, Michels Canada and Chemco—collaborated on a technological breakthrough that may one day add another layer of safety in the pipeline industry.
Using a Horizontal Directional Drilling (HDD) procedure—in this case, drilling a parabolic tunnel deep beneath the North Saskatchewan River—crews installed 966 metres, or 0.6 miles, of pipe and fiber optic cable.
That's more than seven Canadian Football League fields, including end zones—and it's the longest successful HDD installation, to date, involving a steel pipe and a fiber cable.
LEARN MORE
---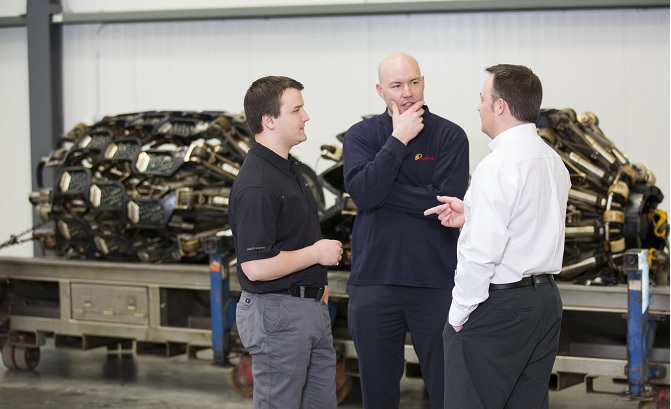 A 'big leap ahead' on pipeline inspection tools
It's about safety, it's about reliability—and, ultimately, it's about clarity.
"Think of this as investing in the creation of the 4K television, when 1080p high-definition isn't good enough anymore," says Trevor Grams, Enbridge's Director of Research and Development.
In April 2017, Enbridge and NDT Global, a leading ultrasonic pipeline inspection firm, announced a multi-year project to develop a next-generation inspection tool—one that will advance crack assessment capabilities in crude oil and liquids pipelines.
LEARN MORE
---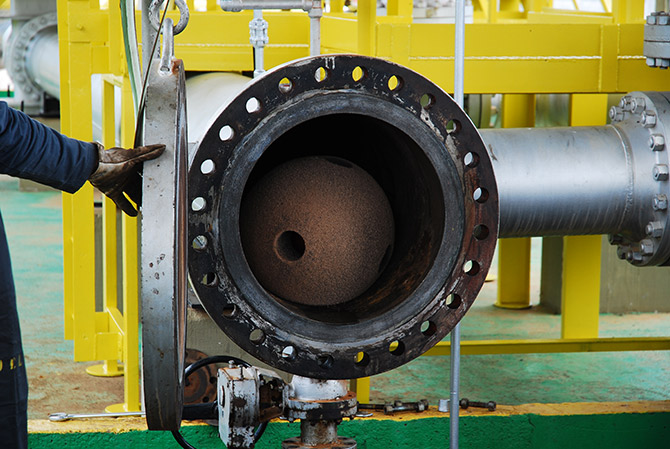 Ultra-sensitive SmartBalls 'listen' for tiny leaks
A free-swimming tool with a foam shell, a SmartBall consists of an aluminum core with an extremely sensitive microphone, called a hydrophone, that takes advantage of fluids' superiority as an acoustic coupling medium. Usually about 18 inches in diameter, a SmartBall can travel within a pipeline for up to 18 days while collecting stress, pressure, temperature and other data, and is capable of locating pinhole leaks—typically within six feet of their location.
Enbridge tested the SmartBall technology, which was developed by Calgary-based Pure Technologies Ltd., over a two-year period—and, based on need, we now use the devices along selected segments of our crude oil pipeline network.
LEARN MORE
---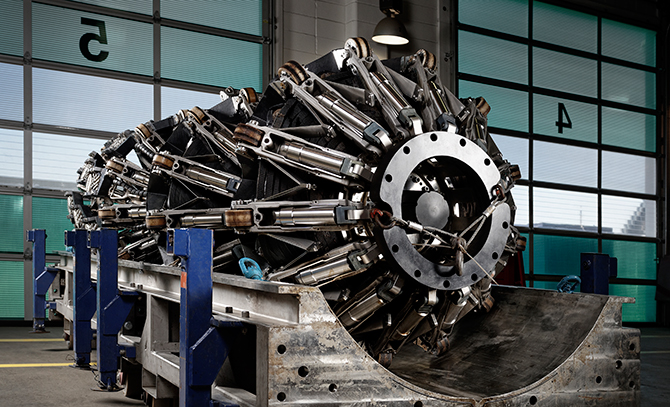 A one-of-a-kind, 'dual-diameter pig'
There's building a better mousetrap. And then there's building a better pig.
At Enbridge, in-line inspection tools, otherwise known as "smart pigs" in the industry, are sent through our pipelines at regular intervals, inspecting the pipe inch by inch. But how do you handle inspections for a unique line like Enbridge's Line 4, which consists of 28 segments of varying sizes – some of them 36 inches in diameter, and some 48 inches?
You create a better pig. An ultrasonic pig. A dual-diameter pig.
LEARN MORE
---
Detecting corrosion under insulation with the bracelet probe
It's called the bracelet probe, and it has the potential to save plenty of bling.
The Russell NDE Bracelet Probe inspection tool, developed by Edmonton-based Russell NDE Systems Inc., uses an electromagnetic induction technique to inspect pipeline corrosion under insulation—and is now used by pipeline inspection companies, and major upstream outfits, in countries around the world. At Enbridge, we're working to formally implement and adopt the bracelet probe as a proven inspection method.
LEARN MORE
---