---
Gray Oak Pipeline
The 850-mile Gray Oak crude oil pipeline, being built and operated by Phillips 66, will span from the Permian Basin in West Texas and New Mexico, and the Eagle Ford production region in South Texas, to the U.S. Gulf Coast, and connect to market centers in Corpus Christi and Freeport, TX.
Expected initial capacity for Gray Oak will be 900,000 barrels per day.
Enbridge announced in December 2018 that it would spend about US$600 million to purchase a 22.75% ownership interest in Gray Oak, which is expected to enter service in late 2019.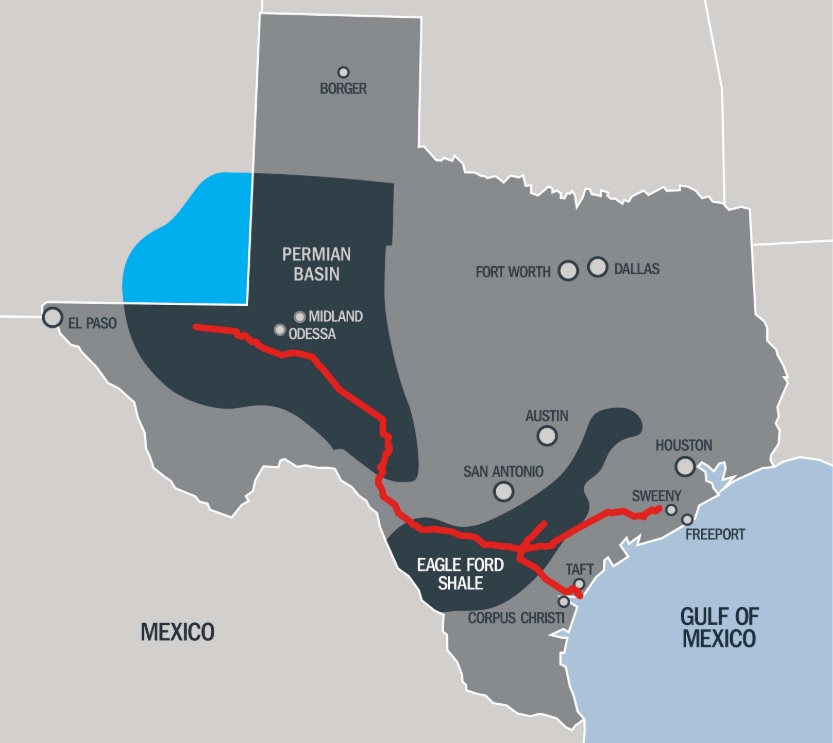 Project overview:
Type: Crude oil pipeline
Status: Under review
Length: 850 miles
Expected capacity: 900,000 bpd
Expected to transport: Light crude
Expected in-service date: 4Q 2019
Ownership: Enbridge (22.75%). Other partners: Phillips 66; Marathon Petroleum Corporation.
Operator: Phillips 66
Project website: https://grayoakpipeline.com/
---