---
Greater Philadelphia Expansion Project
As with much of the Northeast, Philadelphia's energy demands are increasing, particularly for natural gas.
Yet limited infrastructure capabilities hinder the ability to meet those demands, despite the abundance of domestic natural gas in the nearby shale formations. To meet these challenges head on, Enbridge Inc. is proposing the Greater Philadelphia Expansion Project, which will create a scalable platform to address the region's natural gas needs by upgrading and expanding its existing infrastructure to provide more natural gas to the area.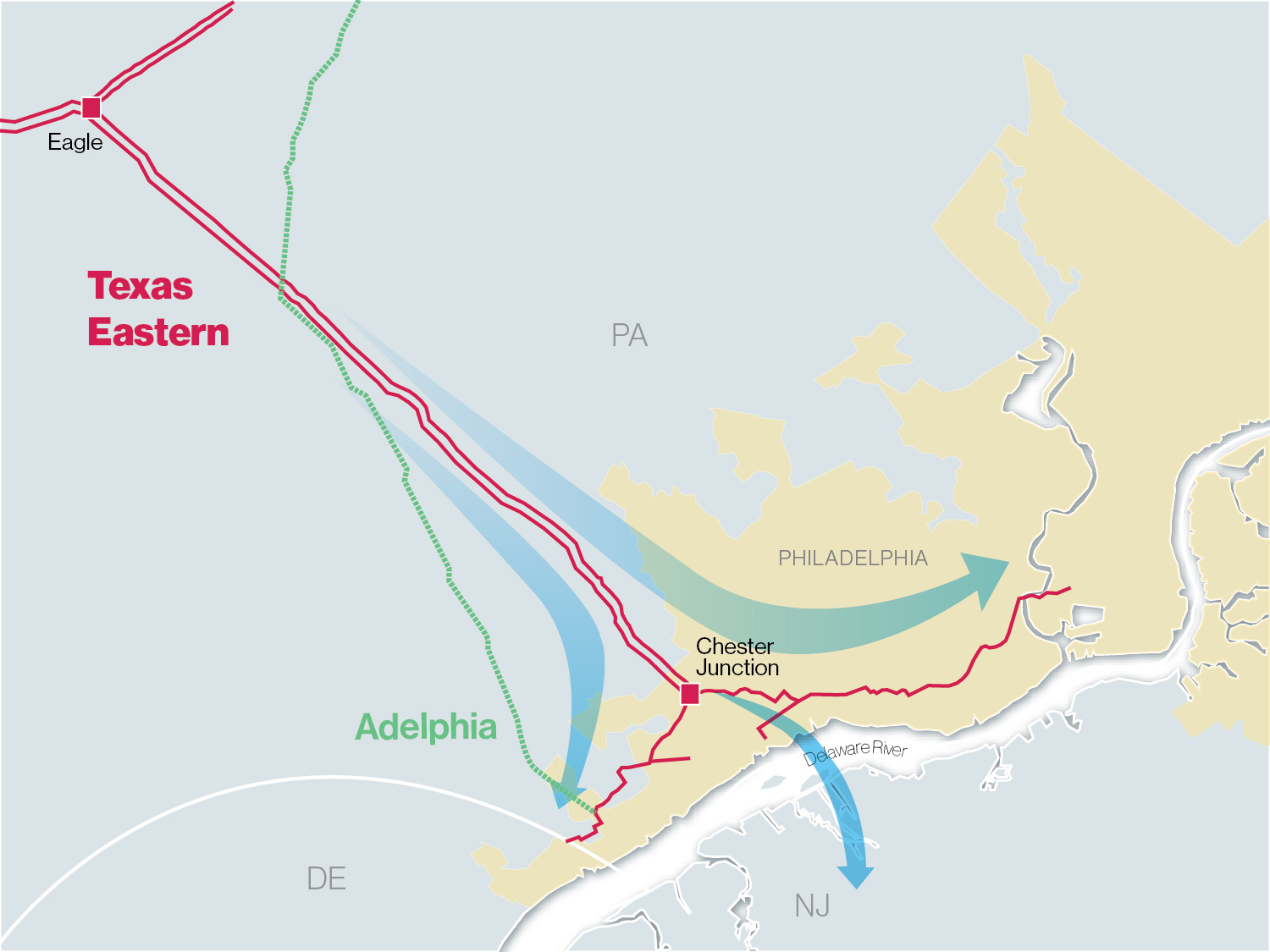 Project overview:
Type: Natural gas pipeline
Status: Under review
Peak day capacity: Scalable
Expected to transport: Natural gas
Targeted in-service date: 2021
---
Project Information:
Not only will the Greater Philadelphia Expansion Project help solve Philadelphia's present-day energy challenge, but it will help establish the region as an energy hub, which has become a key priority of the Philadelphia Chamber of Commerce to attract and grow business and fuel economic development in the region.
The project will be designed to reliably meet growing demand for natural gas in Philadelphia and surrounding markets while also providing environmental and economic benefits to the region. It will help alleviate a bottleneck in the existing system, thus allowing the growing demand to be eased by the growing supply nearby. The additional natural gas will enhance deliverability to existing utilities and a growing power generation and industrial market along the Delaware River.