---
Line 3 Replacement Project
Return to project
Route selection
Enbridge developed the project's proposed route based on its extensive pipeline routing experience, knowledge of applicable federal and state regulations, and agency, tribal, landowner and other input.
Once a general route location was identified, Enbridge conducted detailed environmental and engineering survey work to further refine the route to avoid or minimize human and environmental impacts, as well as identify appropriate mitigation measures to limit potential impacts during Project construction and operation. The resulting approved route maximizes opportunities for colocating within a utility corridor, and minimizes potential impacts.
The Minnesota Public Utilities Commission (PUC) approved the Line 3 Replacement Certificate of Need and Route Permit in June 2018, and later unanimously denied petitions to reconsider the decisions. Enbridge reached agreement with the Fond du Lac Band of Lake Superior Chippewa in August 2018 which granted a new 20-year easement for the entire Mainline, including the Line 3 Replacement Project, through its reservation.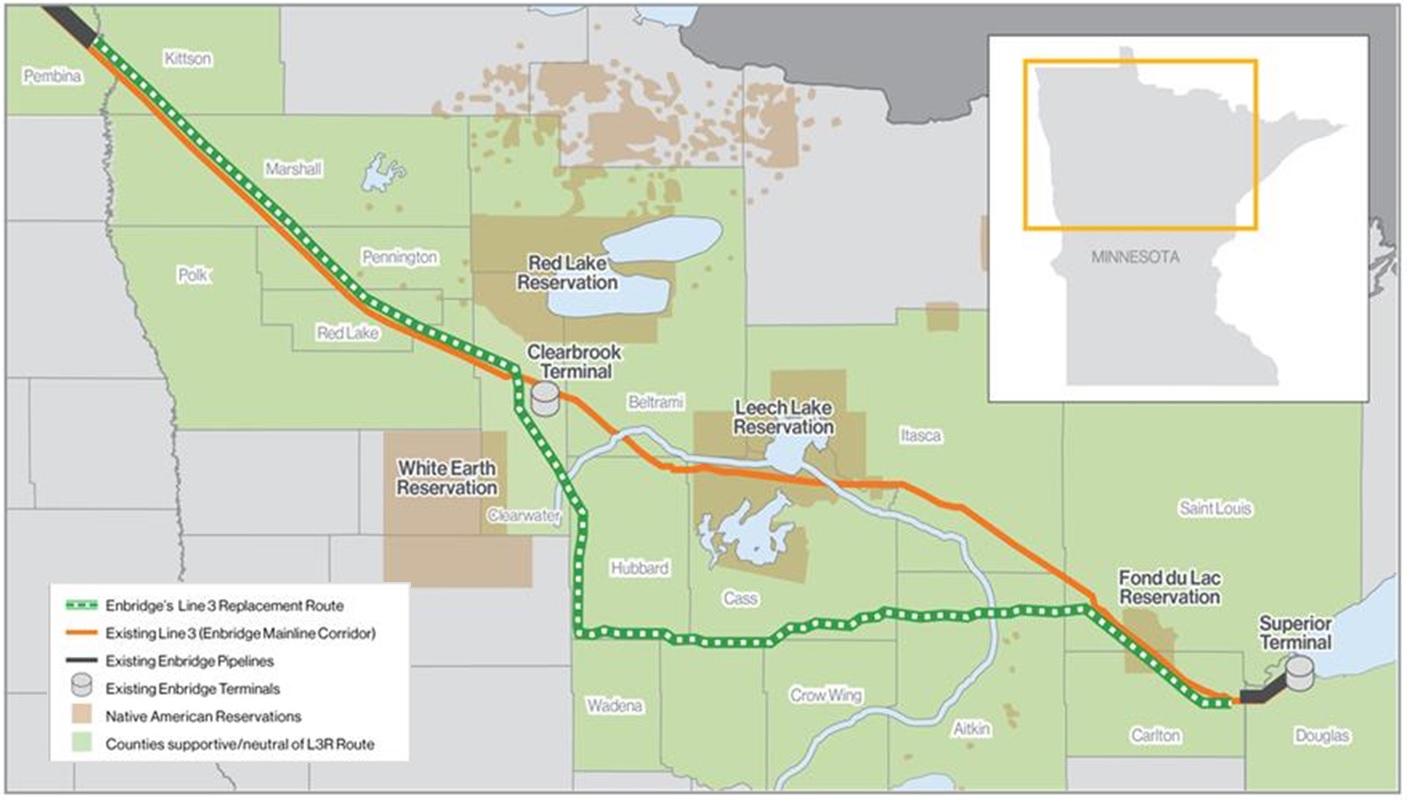 (Final Line 3 Replacement Project route; click on map above for larger image)