Messages from our innovation leadership
Bhushan Ivaturi and Walter Kresic: The evolution of
'innovation culture'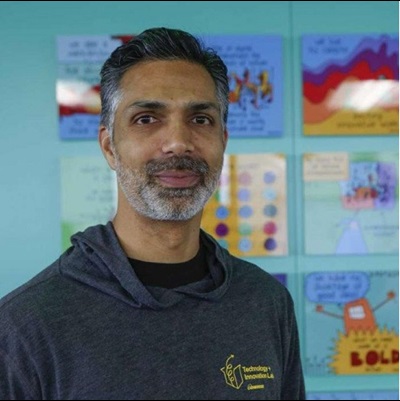 Bhushan Ivaturi, Senior Vice President and Chief Information Officer (CIO)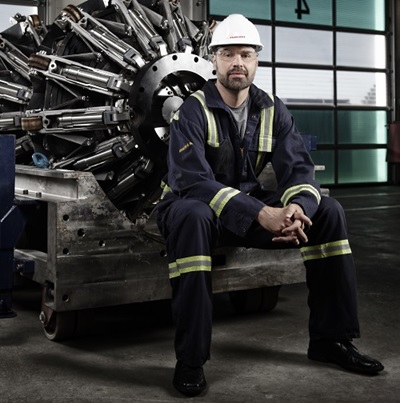 Walter Kresic, Vice President of Pipeline Integrity and Innovation
The two of us are honored to provide opening commentary for Enbridge's 2020 Innovation Report, and it's also a bit of fun for us.
But we'd forgive you if you elected to skip this part of the report and headed straight to the "case studies" segment—after checking it out, any of us could write this opening section whether you're a "greybeard" (see photos to right) or not!
Have we been, are we now, or will we become more innovative? Yes, of course—to all three.
When you look through this report, not only will you experience the technologies, process, and policies that Enbridge employees have built, but you will also understand how our "innovation culture" has been evolving, and why.
Suddenly, the term "innovation" is more than a moving mist and has fused into a form and function.
This description is a bit whimsical, but that's OK. We're encouraged to think freely . . . with intent.
What we hope is that you see examples of how ideas bring value, and for you to be encouraged that Enbridge is a place where ideas take flight and are brought to life.
Not every idea makes it to market, but the learning and the experience of trying are important.
Those elements are what makes a culture of innovation.
We hope you enjoy this report.

Bhushan Ivaturi
Senior Vice President and Chief Information Officer (CIO)
Walter Kresic
Vice President, Pipeline Integrity and Innovation
---
Trevor Grams: Advancing the 'art of the possible'
In a year where we all experienced the impacts of a global pandemic and lower-than-forecasted demands for some of our products, the Enbridge team also demonstrated our collective ability to be resilient, rise to the challenges of our business and enable the knowledge and talents of our people to bring innovation to our organization.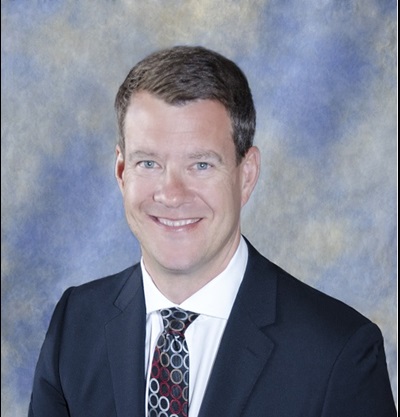 The year 2020 brought several new technologies and tech advancements to our organization as well as improvements to the toolkit we use to support innovation.
As you turn the pages of this year's Innovation Report, you'll also discover that innovation is far-reaching within our organization, with advancements occurring across all of our business areas.
Innovation Toolkit 2.0
Building upon our successful deployment of an innovation framework and our ideation tool, Excellerate, 2020 included the launch of our innovation search engine tool I-Track, which allows all Enbridge employees to access the execution of innovation across our organization.
Innovation is a broad topic to understand, with many supporting concepts and methodologies. In order to support a common understanding, Enbridge debuted the Innovation 100 course on our internal education platforms to enable all employees to better understand our framework, our process and our tools that support innovation at Enbridge.
Aligning the organization around a common goal
In alignment with our innovation process, we initiated a dedicated effort in 2020 to engage with each team across the company to understand the challenges they face and the value associated with resolution of those challenges.
Distilling this information forms the basis for our technology advancement and process improvement roadmaps. Although this activity will carry on into 2021, there was a great deal of information gathered from the energetic groups that participated that will support ideation challenges in the future and prioritize the assignment of resources.
Through this investment, we are also discovering common patterns and themes that will enable solutions to be designed and implemented for broader application to our organization.
What are we anticipating in the year to come?
We'll continue to see advancements in the application of automation, artificial intelligence and data integration to support our business. We also expect to see innovation further embedded into the ways we work and think, since it represents the art of the possible—a book that's still being written.
I hope you enjoy and find value in reading about what we have collectively accomplished in 2020 to advance innovation at Enbridge.

Trevor Grams
Director, Innovation, Research and Development