At Enbridge, we deliver the energy that fuels people's quality of life. Our name is meant to convey our commitment to being a bridge to a safer, cleaner and affordable energy future.
For us, it's also about building bridges to an equitable, inclusive and sustainable future for all of our stakeholders.
This report, and our related suite of publications, represent Enbridge's ongoing commitment to the transparency and disclosure of ESG factors relevant to our business and our stakeholders. We remain accountable by engaging with all our stakeholders, addressing key topics and providing a balanced view of our performance.
---
A message from our President and Chief Executive Officer
At Enbridge, our goal is to deliver the energy that people need and want, while being a steward of our environment, a safe operator of essential energy infrastructure, a diverse employer and a responsible corporate citizen. The path to achieving this goal is driven by our relentless focus on sustainability and by acting as a bridge to the energy future. The recent challenges of the global pandemic, the death of George Floyd and the ever-escalating concern about climate change have reinforced what we have always known—corporations have an important role in fostering a more sustainable and equitable society.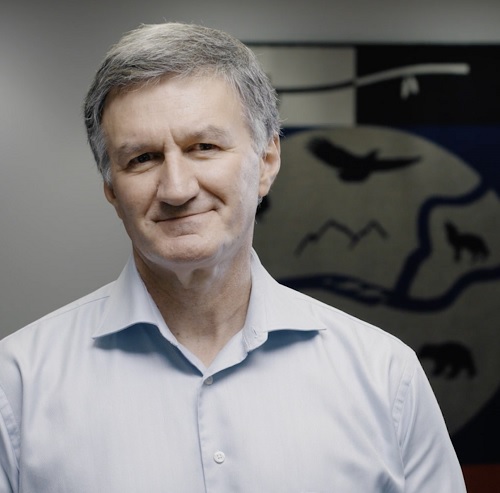 Our response to COVID-19
Our response demonstrates our commitment to sustainability. As the pandemic took hold, our priority was—and remains—the health and safety of our people. We kept our people safe while ensuring energy delivery was uninterrupted. We implemented work from home, emergency childcare and compassionate care benefits, and an expanded mental health program, and provided financial support to meet shifting community needs, including Indigenous communities. At the same time, the resiliency of our business and people shone through as we achieved our pre-pandemic operating, capital investment and financial objectives and avoided layoffs with executive-led salary rollbacks and a voluntary workforce reduction program. We were eligible for taxpayer subsidies, but we did not take any.
Bridging to the energy future
As a capital-intensive company with long-lived assets, we plan decades ahead. Our success is rooted in understanding energy fundamentals and adapting to market and consumer trends. We've prudently transitioned our business to align with the changing energy landscape. We've grown from a single pipeline in 1949 to a large and diverse infrastructure network that spans across eight Canadian provinces and 40 U.S. states and delivers natural gas, liquids and renewable power—including a growing offshore wind presence in Europe.
To address climate change, we're focused on bridging to the energy future. The transition of energy to lower-carbon and zero-carbon sources is underway. Through our Strategic Planning process, we have thoroughly analyzed the alternatives and landed on a strong path forward for Enbridge. We are pursuing a gradual and deliberate transition strategy. Our existing assets will be required to serve our markets for decades to come; however, we will continue diversifying our asset mix toward lower-carbon fuels and accelerating our already strong early-mover position in renewable power, hydrogen and renewable natural gas.
Importantly, our existing energy transmission and distribution assets will be a critical platform to achieve societal climate ambitions, and their lives will be extended as we reduce their emissions and modernize and enhance them. We will also bridge to the energy future by achieving the most aggressive emissions reduction targets in our sector, with identifiable pathways to get there. We will track progress and link performance to compensation.
Building a better future for all stakeholders
We are building an even more diverse, equitable and inclusive culture. In addition to supporting fairness and equity, we believe that diversity and inclusion (D&I) make us a stronger business and help us to attract and retain the best talent.
We've made D&I a priority, and our people feel safe and welcome, and can grow based on merit. We accelerated our D&I goals and tied them to compensation. In early 2021, we added Inclusion to our core values of Safety, Integrity and Respect.
This year—as we publish our 20th annual sustainability report—we celebrate our longstanding commitment to environmental, social and governance (ESG) performance. We're proud of the strong record of governance and the longstanding sustainability leadership. We're honored to be recognized as industry-leading; yet, we know that we have much more to do and we are committed to achieving our new ESG goals while further integrating sustainability into all that we do.

Al Monaco
Enbridge President and CEO
---
Downloadable content
Full 2020 Sustainability Report
Our Sustainability-Linked Bond Framework
Trade Association Climate Review
---