President's message

Vern Yu
President
Liquids Pipelines,
Enbridge Inc.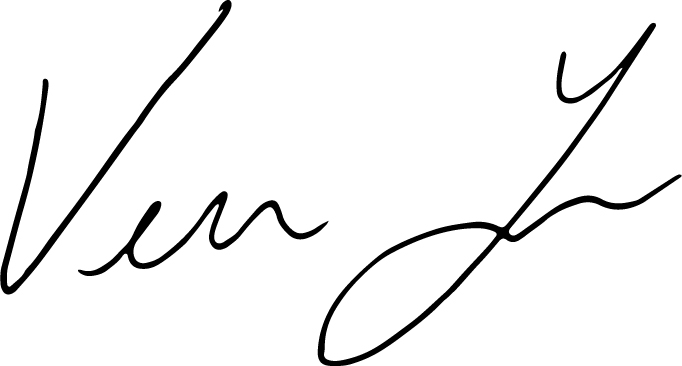 The energy you count on, the reliability you expect
Enbridge's liquids system is the largest network of crude oil pipelines and terminals in North America. Our integrated system connects producers to key markets and refiners to critical feedstock through a safe and reliable pipeline operation at competitive rates. This network of pipelines originates in the producing regions of the most prolific basins in North America and extends to some of the best refining and export markets for North American production.
The Mainline System, a complex network of parallel pipelines moving multiple commodities, is directly connected to the U.S. Midwest and Eastern Canada, which has been our historical core market. Over the years, we've extended our system further south to connect production to the Cushing and the Patoka markets as well as the important U.S Gulf Coast market and export infrastructure in the region. Due to this complexity and unparalleled connectivity to several premium markets we can optimize throughput and accommodate the changing needs in the market, which provides a unique competitive advantage for our customers. We continue to deliver on low-cost, high impact opportunities to provide additional pipeline egress for our diverse customer base.
Even with the events this past year dealing with multiple waves of COVID, involving demand destruction and supply impacts, Enbridge's liquids system has been resilient to deliver the much-needed energy to our customers. This included Mainline optimizations and bringing Line 3 Canada into service, which provided additional flexibility on the system to move medium blends. We place a strong focus on the safety and reliability of our pipeline network, which is why we continue to pursue the Line 5 Great Lakes Tunnel Project in Michigan. The permitting review processes are anticipated to continue throughout 2021, and during the execution of the Tunnel project, we remain vigilant on the sustained and safe operation of the Line 5 Straits of Mackinac crossing until the Tunnel is completed.
Over the next year, we have several market access options coming into service, including Express pipeline expansion, further mainline optimizations, and of course our largest project, the U.S. portion of the Line 3 Replacement project. The expansion of the Dakota Access Pipeline will provide important incremental egress capacity out of the Bakken basin.
Looking forward at the growth picture, our efforts are focused on expansion opportunities that increase our footprint, with the goal of extending our integrated value chain through to the Gulf Coast infrastructure and export market. These projects include a potential Seaway pipeline expansion and development of the Enbridge Houston Oil Terminal, which will facilitate interconnection between Seaway and the Gulf Coast refineries as well as to existing and planned export facilities. With respect to the latter, we recently announced a plan to partner with Enterprise in the development of the Sea Port Oil Terminal (SPOT) project, which is a deep-water Very Large Crude Carrier (VLCC) loading project just south of Houston.
We are focused on ensuring our customers continue to have attractive market access options that bring value to their business every day. It also means listening to our diverse customer base as we progress a new contract tolling arrangement for the Mainline. We know that in addition to toll stability and certainty to serve refining markets, there is strong demand from our customers to align Mainline capacity with their refinery, production or downstream pipeline contracts on a long-term basis with priority access.
Our Environmental, Social and Governance (ESG) goals represent the next stage of our evolution as an ESG leader. It is a key focus to our operations, people, and stakeholders. We have set an emission intensity reduction target of 35% by 2030 and net-zero greenhouse gas (GHG) emissions by 2050. In addition, we are looking to achieve increased representation of diverse groups within our board, workforce, and suppliers by 2025.
Just as our customer service is a critical pillar to our competitive position, so too is our commitment to safety and operational reliability. We're leaders in driving research and innovation that continue to enhance the safety and operability of our system. In Liquids Pipelines, we're focused on strengthening the business and being more competitive. That focus extends to our customers and our desire to deliver business solutions that make both our businesses more profitable.
Sincerely,
Vern Yu
---
Meeting the needs of our customers
Providing safe and reliable solutions for our customers is our foundation.
For more than 70 years, Enbridge has grown from a single pipeline to the largest, longest and most complex petroleum pipeline system in the world; delivering over 3 million barrels per day (bpd) to markets in Canada and the United States. Our relationship with our customers and commitment to our industry remain our top priorities, and we continue to deliver solutions that meet customer's needs and drive growth in our Liquids Pipelines business. Our assets and expertise are well positioned to provide value to customers by delivering infrastructure projects near supply basins, increasing available Mainline capacity and improving on market access to meet the growing needs of the industry. We will continue to publicly advocate for the responsible growth of the energy industry given the increasing demand for cost-effective and reliable energy on a global basis.
We are listening to the needs of our customers and looking ahead to anticipate market demands with the objective of providing transportation solutions that are cost effective, efficient and timely. With six separate lines connecting Western Canada to the United States and further to Eastern Canada, we offer our customers economy, flexibility, reliability, safety and innovation in delivering their products to market.
Our focus is to continue optimizing our expansive network of assets to provide customers with additional capacity and superior service. As we progress on our Line 3 Replacement U.S. Program and potential Seaway expansion, we are committed to stakeholder engagement and timely project completion. Even beyond these capacity expansions, we continue to believe that the low cost, staged options to expand our Mainline capacity through highly executable solutions with reduced regulatory requirements will provide opportunity for us to bring significant value to our customers. Enbridge remains committed to finding creative solutions for providing highly competitive transportation options to premium markets in North America, while also focusing on creating competitive alternatives for our customers to access international markets.
Enbridge is challenging the Michigan governor's unlawful attempt to close the Line 5 dual pipelines at the Straits of Mackinac by terminating an easement that has been in existence since 1953. We have received strong support for the continued safe operation of Line 5 at the Straits—support that is rapidly gathering momentum from all levels of government, unions, business and industry on both sides of the international border.
In all the years of change and growth, one certainty has remained; delivering safe and reliable solutions for our customers is our foundation. This is why we will continue to vigorously defend our assets from parties looking to inhibit the service we provide our customers. Further, Enbridge is committed to providing increased optionality for our customers while continuing to deliver the exceptional service our customers have come to expect from us.