Evolving our leadership and Board of Directors
Our highly engaged Board of Directors reflects a balance of diverse perspectives, backgrounds and experiences. Our independent Board Chair and separate Chair and CEO positions represent corporate governance best practices. Four of our directors are women, three of whom chair Board committees. Three of 11 directors self-identify as members of an ethnic or visible minority and, subject to shareholder approval of our 2022 director nominees, we expect to increase our diversity further.
In 2021, the Board welcomed three new directors: Mayank (Mike) Ashar, Gaurdie Banister and Jane Rowe, three highly qualified individuals who bring significant energy industry experience and strong skills and business judgment to the Board. We're also bringing forward two new Board candidates, Jason Few and Steven Williams, who will stand for election at our annual general meeting in May. Information about our Board directors and new candidates can be found in our Management Information Circular.
We said goodbye to Gregory Goff, Maureen Kempston-Darkes and Marcel Coutu as directors. We'd like to thank them for their valuable contributions to the Company. We'd also like to acknowledge Herb England who will be retiring at this year's meeting. As one of our longest-serving Board members, Herb has played a significant role in shaping Enbridge's strategy, and his leadership and dedication will be missed.
---
Our Board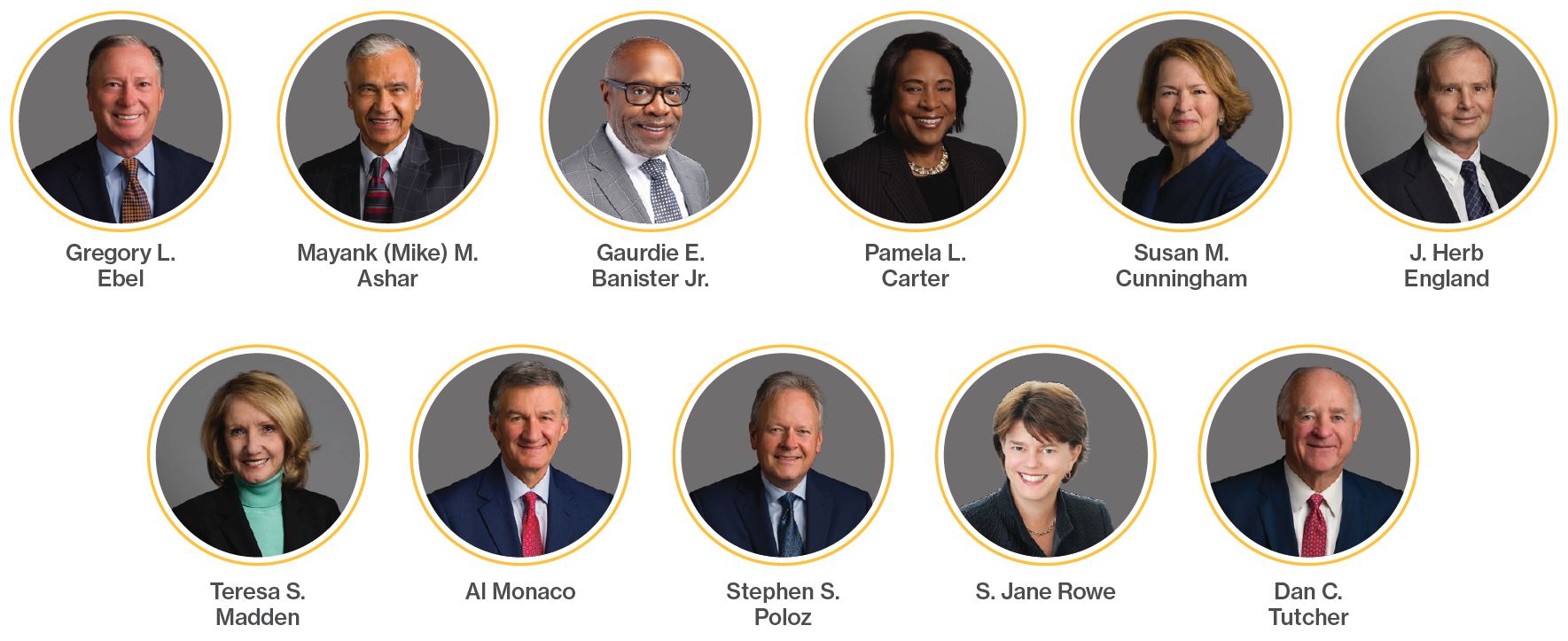 ---
There were several changes to senior leadership last year as part of development and succession planning, and we're fortunate to have strong leaders to step into new roles. This included the retirement of Bill Yardley, Executive Vice President and President, Gas Transmission and Midstream, who spent 22 years with Enbridge. Bill leaves a strong legacy and will be remembered for his passion for the business and his deep care and respect for the people around him.