Corporate Governance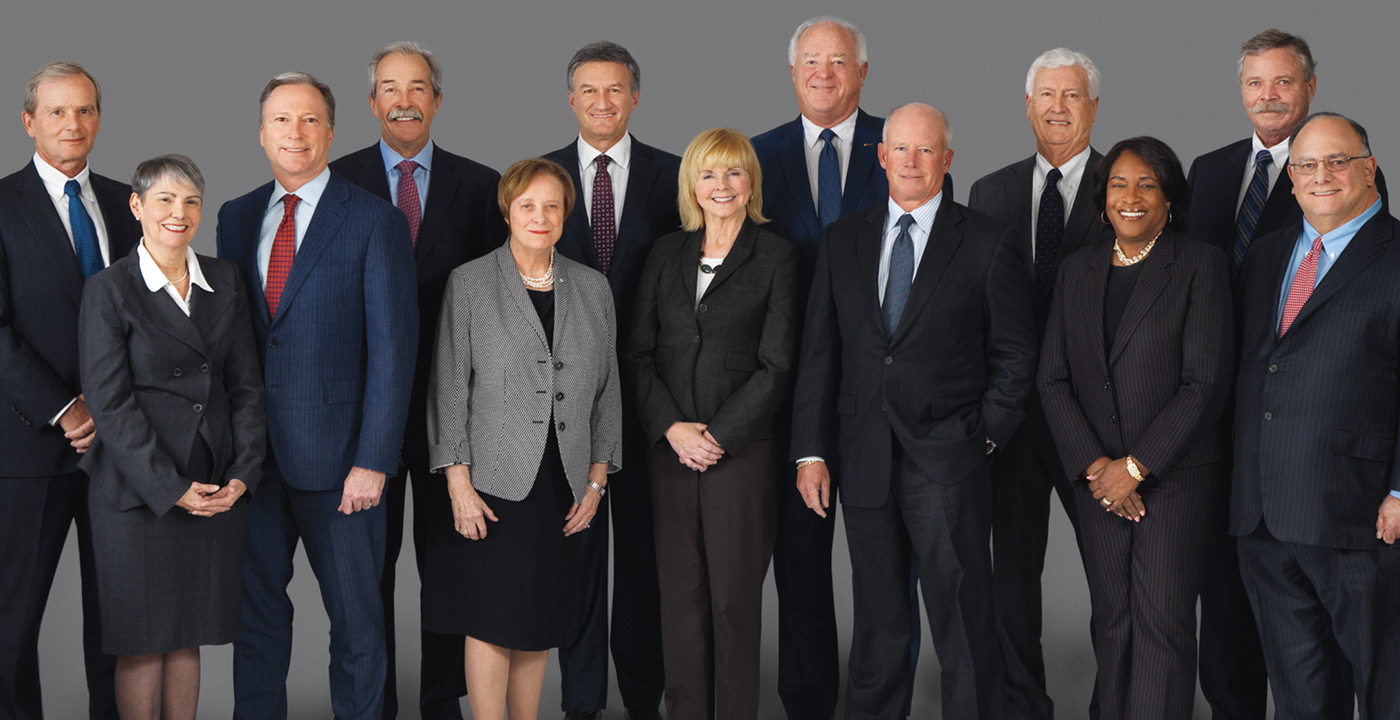 Committed to
Strong Governance
At Enbridge, corporate governance means ensuring a comprehensive system of stewardship and accountability is in place and functioning among Directors, management and employees.
As a result of the combination with Spectra Energy in 2017, we have redefined Enbridge's Board of Directors and executive leadership team to combine the two strong leadership teams and to bring experience and expertise from both companies. However, our overall commitment to a strong corporate governance culture stays the same:
We are committed to the principles of good governance, and the Company employs a variety of policies, programs and practices to manage corporate governance and ensure compliance.
Board of Directors
As of February 27, 2017 (pictured, left to right)
J. Herb England
Catherine L. Williams
Gregory L. Ebel, Chair
Marcel R. Coutu
V. Maureen Kempston Darkes
Al Monaco
Rebecca B. Roberts
Dan C. Tutcher
Michael McShane
Michael E.J. Phelps
Pamela L. Carter
Charles W. Fischer
Clarence P. Cazalot, Jr.