Solidarity, stamina and eradicating cancer in our lifetime

Published: July 08, 2015
Thousands of riders are united in a common goal
By Leo Golden, Vice President Major Projects, and Team Enbridge member for the 2015 Quebec ERTCC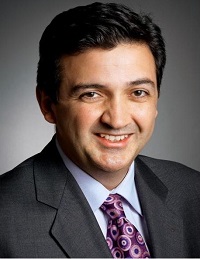 ---
Leo Golden, Enbridge's Vice President of Major Projects and a member of Team Enbridge for the 2015 Quebec Enbridge Ride to Conquer Cancer.
Team Enbridge may be small this weekend, as we pedal along the banks of the St. Lawrence River from Montreal to Quebec City. But our dedicated group of riders is proud and passionate about the contributions that we'll be making during this year's Quebec leg of the Enbridge Ride to Conquer Cancer event.
There are nine of us participating in the Quebec Ride this year — and as I write this, we are approaching our team goal of raising $35,000. It's not too late to make a donation to one of our team members; a few of our cycling stalwarts from Team Enbridge could use a little help to reach their goals.
This year marks my second Ride, and I have to say that I am really looking forward to the experience. When Scott Dodd, our team captain, first convinced me to ride in 2014, I have to admit that I was nervous. After all, I hadn't even owned a road bike since high school — let alone pedaled 200 kilometres in one weekend.
However, I also knew that I wanted to take a stand — both in support of the great efforts of the Segal Cancer Centre at Montreal's Jewish General Hospital, in their pursuit of a cure; and also as a symbol of solidarity with those friends and family who have been so horribly impacted by this disease.
The largest cycling fundraiser in Canadian history, the Enbridge Ride to Conquer Cancer has generated more than $262 million for cancer research, treatment, and care since its 2008 inception.
Over the past decade, my wife Heather and I have supported family members as they waged personal battles with cancer. We have seen the triumphant side of this struggle; both of our mothers have benefited from the recent advances in medical science, and are now cancer free. We have also seen the tragedy of loved ones stolen from us at far too young an age.
There were times during the Quebec Ride last summer, and during my training earlier this year, when I thought that it would easier to stop. But in these difficult times, I consider those of us that don't have the choice of stopping — and I pedal on.
So this coming weekend, on Saturday, July 11 and Sunday, July 12, I will be joining my teammates in Montreal for the ride from Repentigny to Saint-Augustin-de-Desmaures, a distance of about 230 km.
We'll be joined by hundreds, perhaps thousands, of other riders from many different backgrounds and histories —all of whom are united in a common goal.
For those of you who haven't participated in the Ride, I can't express strongly enough what a tremendous experience it is. Team Enbridge welcomed me with open arms last year — and we would love to see more of you, those special people who are committed to eradicating cancer in our lifetime, out in force during the 2016 edition of the Ride.