Message from Al Monaco, President & Chief Executive Officer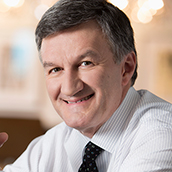 Al Monaco,
President & Chief Executive Officer
Never has energy—and the future of energy—been of as much interest to as many people as it is today.
As North America's premier energy infrastructure company, we think that's a good thing. It's a conversation – and sometimes a debate – in which we all need to participate. The energy landscape in North America is changing at a rapid pace in ways that involve both growth and disruption, and we all know this will continue.
For Enbridge, our purpose is clear: to deliver the energy that fuels people's quality of life. We play a critical role in enabling the well-being and prosperity of North American society, which depends on reliable, affordable and sustainable energy.
Our company transports, distributes and generates energy – including oil, natural gas, renewables, power and energy efficiency solutions for homes and businesses. To fulfill that purpose we need to be equally clear about—and committed to tackling—the sustainable development challenges and opportunities that are integral to our business success.
For us these fall into three main categories: (1) to deliver energy safely and reliably, protecting people and the environment; (2) to engage in a meaningful way with local and Indigenous communities that live and work where we operate; and (3) to support energy systems that can contribute to a lower carbon future.
Which makes this report, our first since our merger last year with Spectra Energy, that much more important. Whether you live in a community in which we operate or are someone who has invested some of your retirement savings in Enbridge, we want you to be aware of the steps we are taking to ensure our company has sound management practices and strategies in place to address the social and environmental issues that are important to all of us. Being transparent about our approach, the objectives we set for ourselves and how we've performed over the past year, helps us hold ourselves accountable as well as understand what we need to do to get better.
2017 was a transformative year for Enbridge, with the closing of our $37 billion acquisition of Spectra Energy acquisition. It was a move which re-balanced and diversified our business mix and established new platforms for organic growth responsive to a future energy mix that will also be much more diversified. Enbridge today is one team, 15,000 people in Canada and the U.S. working towards a common goal of building the best energy delivery company in North America as well as one that is positioned to adapt and grow. As described and measured in this report, we focus on what matters to our stakeholders, drawing from the experience of both legacy companies. We know public expectations of us are high and our performance in the following three foundational areas is essential to building and maintaining public trust in what we do.
Safety and Environmental Protection
The safety of our people, operations and communities remains our highest priority and we strive for nothing less than world class performance on safety and environmental protection. We invest heavily in assuring the fitness of our systems and cultivating a culture of continuous learning and improvement, one where all incidents are seen as preventable. Our people are empowered and expected to raise safety or environmental concerns. We believe our performance over the past five years shows the progress we are making on our commitment to industry leadership in pipeline safety.
Stakeholder and Indigenous Inclusion
As we undertake major projects in our liquids and natural gas businesses, we place a high priority on early engagement of key stakeholders, communities and Indigenous groups. We believe that our long-term success depends on our ability to build effective, mutually beneficial relationships with the people living near our operations which traverse thousands of miles and hundreds of different communities. Our approach is grounded in respect and our commitment to work hard to foster open, transparent and meaningful dialogue. This year we've also published enhanced disclosure around our relationships with Indigenous Peoples – focusing on how we're implementing our Indigenous Peoples Policy, which includes recognition of the importance of the U.N. Declaration in the Rights of Indigenous Peoples (UNDRIP).
Climate and Energy Solutions
We remain committed to contributing to GHG emissions reduction and to engaging proactively with policy makers to ensure approaches that can accelerate progress. One of the reasons we have grown our investments in natural gas while maintaining a presence in renewables is because we believe these two sources of energy are highly complementary to each other in the transition to a lower carbon future. We're also focused on energy efficiency and emissions reduction across our own operations. We're integrating carbon sensitivities and climate risks into our business and investment decisions. We are in the process of aligning our reporting on climate issues with the recommendations of the Financial Stability Board's Task Force on Climate-Related Financial Disclosure (TCFD), including discussion of the resilience of our business in a 2-degree climate scenario.
Enbridge's employees and contractors work hard to ensure the safe and reliable delivery of energy on which our communities, nations and economies rely. They approach our business as owners – with pride and commitment to doing their very best, every day. I thank them for their efforts, reflected in the highlights we cover in our report.
Ultimately, our sustainability reporting—in this report as well as in others focused on more specific issues related to safety, Indigenous rights and climate challenges and opportunities—demonstrates our engagement in what we believe to be an essential conversation about the energy that North Americans need and want and what it means to be a responsible and sustainable energy company. We value your interest and we welcome your feedback.
Sincerely,
Al Monaco
President & Chief Executive Officer
Our Company
Enbridge is a North American energy infrastructure leader with global scale and capability. Our three core businesses transport and distribute oil, natural gas and natural gas liquids and connect North America's growing supply basins with key demand centers. We strive to be an industry leader by: creating value for our shareholders; serving customers; setting best practice standards with respect to worker and public safety, environmental protection, community and Indigenous relations; and building an engaged workforce.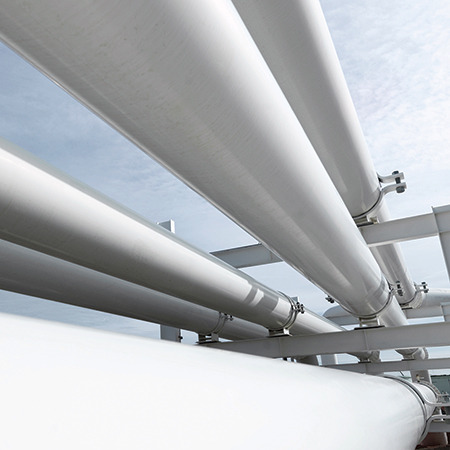 Liquids Pipelines
Enbridge operates the world's longest and most complex crude oil and liquids transportation system.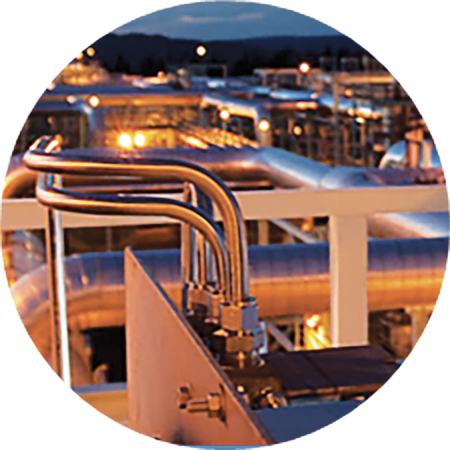 Natural Gas Transmission and Midstream
Enbridge's natural gas pipelines transport approximately 20 percent of all natural gas consumed in the U.S.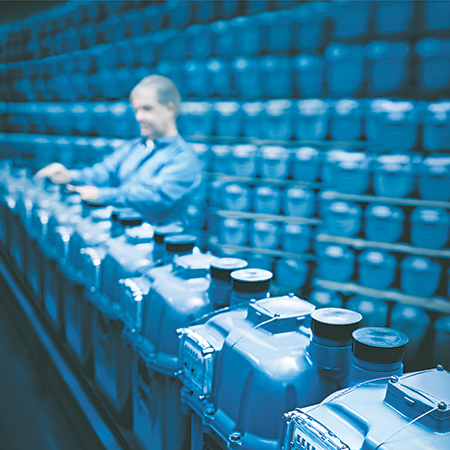 Natural Gas Utilities
Together, Enbridge Gas Distribution (EGD) and Union Gas deliver energy to approximately 3.7 million homes and businesses.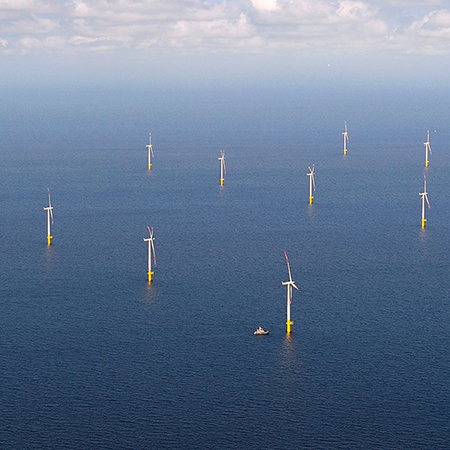 Renewable Energy and Power
Enbridge has interests in more than 2,500 megawatts of net renewable generating capacity across North America, and a growing offshore wind portfolio in Europe.