2017 Enbridge Performance Summary
2017 Key Highlights
More than $200 million
spent on materials and services sourced from Indigenous suppliers in Canada and the U.S.
457
employees and contractors received Indigenous awareness training in 2017.
More than $1.7 million
invested to support educational, safety and cultural initiatives with Indigenous Communities
55
agreements through our engagement on the Line 3 Replacement Program, we have secured agreements with the majority of Indigenous groups along the route in Canada.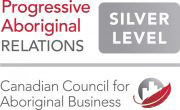 In Canada, Enbridge has achieved Progressive Aboriginal Relations Silver-level certification from the Canadian Council for Aboriginal Business, in recognition of the systems we have in place to work with Aboriginal communities.
Indigenous Procurement
Measurement and evaluation provides the basis for performance improvement. Enbridge is adopting quantitative and qualitative measures that are widely used in the energy and resource sector to track and evaluate outcomes from the company's policies, programs and practices with Indigenous Nations and groups.
Dollars Spent on Materials and Services Sourced from Indigenous Businesses in Canada and the U.S. (Canadian dollars)

2015

2016

2017

Major Projects and Liquids Pipelines (MP/LP)

>$63 million

$79 million

$136.2 million

Union Gas

$6 million

$13 million

$10.5 million

Gas Transportation & Midstream*

—

—

$70.1 million

Number of Qualified Indigenous Businesses Identified and Documented in Our Databases

MP/LP Canada

—

600

760

MP/LP U.S.

—

—

100

Union Gas

—

—

74
* In British Columbia Only