---
Allen C. Capps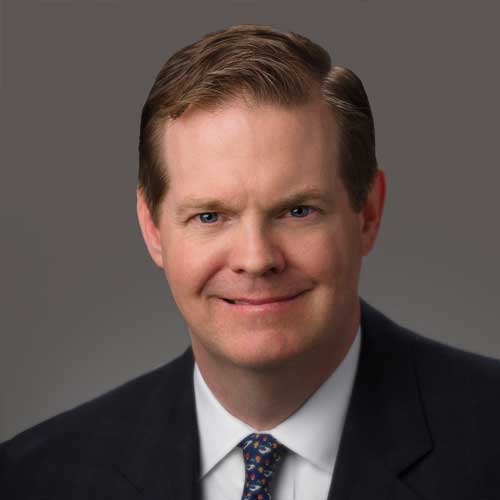 Senior Vice President and Chief Commercial Officer, Gas Transmission and Midstream
Allen C. Capps was appointed Senior Vice President and Chief Commercial Officer, Gas Transmission and Midstream in March 2022. He provides strategic leadership and management oversight for marketing, business development, gas control, planning, and economic valuation for the gas transmission and storage assets and related services in the Gas Transmission and Midstream business unit. Capps is a member of Enbridge's Executive Leadership Team and serves on the Board of Directors of DCP Midstream, LP and is Vice Chair of the Energy Infrastructure Council.
Capps previously served as Senior Vice President, Corporate Development and Energy Services. In this role he was responsible for capital allocation, investment review, corporate business development including M&A, and Energy Services. He also served as Senior Vice President and Chief Accounting Officer at Enbridge and before that Vice President and Controller at Spectra Energy. In these two roles he was responsible for financial accounting and reporting, financial planning and analysis, and internal controls. He previously served as Vice President Business Development, Storage and Transmission for Union Gas Limited in Ontario, Canada, a large subsidiary of Spectra Energy at the time. In that capacity, he oversaw the business development activities for the natural gas storage and transmission assets, asset optimization, gas supply acquisition, product and service development, gas management and gas control, contract billing and capacity planning and management. Prior to that he served as Vice President and Treasurer for Spectra Energy, responsible for all financing and capital market activities, credit and risk management, interest rate management, liquidity and cash management, and relationships with major banks and credit rating agencies.
Prior to joining Spectra Energy, Capps held various senior level finance roles at both Enterprise Products Partners and TEPPCO Partners and was an auditor with both Ernst & Young and Arthur Andersen. Before starting his business career, Capps served more than four years on active duty as a reconnaissance and surveillance soldier and paratrooper in the U.S. Army.
Capps graduated from Texas A&M University with a Bachelor of Business Administration degree in Accounting and a Master of Science degree in Finance. He graduated from the University of Texas at Austin with a Master of Business Administration. Capps has also completed the Advanced Management Program at Harvard Business School and previously served on the Board of Directors of Énergir. He is a Certified Public Accountant, Certified Internal Auditor, Chartered Global Management Accountant, and a member of the American Institute of Certified Public Accountants.
Capps resides in Houston, Texas with his wife Emily and their two children.