---
Colin K. Gruending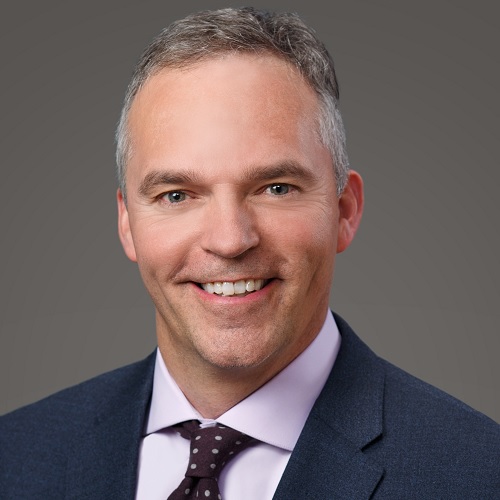 Executive Vice President and President, Liquids Pipelines
Colin assumed the position of Executive Vice President and President of Liquids Pipelines on Oct. 1, 2021. In this role, he supervises the operational and commercial facets of a pipeline network responsible for safely transporting 30% of North America's crude oil output.
Before this, Colin spent over two years as Executive Vice President and Chief Financial Officer, managing the company's financial matters such as investor relations, financial reporting, financial planning, treasury, tax, insurance, risk, and audit management functions. He also contributed to the implementation of the company's ERP transformation system and Sustained Business Optimization initiative.
Colin joined Enbridge in 1999 and has since held various executive positions with increasing responsibility. These include Senior Vice President of Corporate Development and Investment Review, during which he spearheaded the acquisition of Spectra Energy in 2017 and the subsequent asset divestiture program. Other roles include Vice President of Corporate Development and Planning, Vice President of Treasury and Tax, as well as serving as CFO for Enbridge Income Fund and Enbridge Income Fund Holdings Inc. Before this, he was the Corporate Controller and led enterprise Investor Relations and Pension Investments.
Colin's industry involvement extends further as he currently serves as the Chair of the American Petroleum Institute Midstream Committee and as a member of the Business Council of Alberta.
Outside his professional pursuits, Colin is passionate about Canadian sports and grassroots coaching, recognizing the positive impact they have on youth and communities. In 2023, he was elected Governor of Canada's Sports Hall of Fame, where he can contribute his expertise and enthusiasm.
Before joining Enbridge, Colin worked in finance at Canadian Airlines and KPMG. He holds a Bachelor of Commerce degree from the University of Saskatchewan and is a Chartered Professional Accountant and Chartered Financial Analyst.