---
Laura J. Sayavedra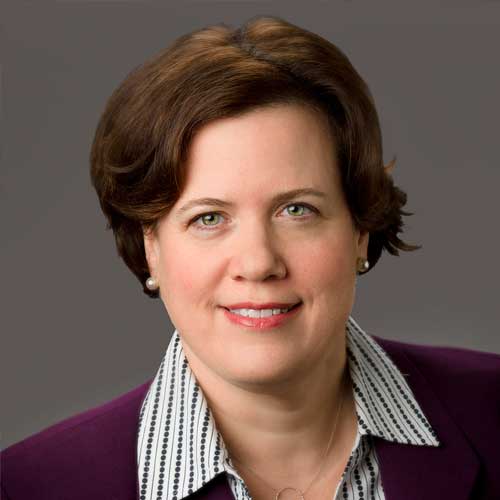 Senior Vice President, Projects, Safety and Reliability, and Unify
Laura Buss Sayavedra was appointed Senior Vice President, Projects, Safety & Reliability and ERP in June 2019. In April 2020 it was announced that Laura would temporarily step away from her Projects and Safety & Reliability accountabilities to be fully dedicated as the executive leader of the Unify ERP transformation program through 2021. Upon completion of her Unify mandate, she will resume her other executive roles.
Previously, Laura served as Vice President of Finance Transformation, and took on a leadership role for the multi-year Enterprise Resource Planning (ERP) Program in late 2017. Unify is the Enbridge ERP initiative to achieve merger synergies and enhance the competitiveness of the organization by implementing common Oracle Cloud and Maximo platforms. The project will standardize business processes for Finance, Supply Chain, and Asset Work Management.
She previously served as Vice President of Sponsored Vehicles, focused on Enbridge's master limited partnership (MLP), and as a Director of the Boards of Spectra Energy Partners, LP and Enbridge Energy Partners, L.P.
Ms. Sayavedra was Vice President and Treasurer for Spectra Energy from 2014 to early 2017. She served as Vice President of Strategy for Spectra Energy in 2013, and was Vice President and Chief Financial Officer of Spectra Energy Partners from 2008 to 2013. Before that time, Ms. Sayavedra held various finance, strategy and business development executive leadership roles in Duke Energy North America and Duke Energy International. She originally joined as a member of the strategic planning and international group at a predecessor company in 1995.
Ms. Sayavedra holds a Bachelor of Arts degree with honors in international relations and economics from the University of Wisconsin at Madison, and a Master's degree from Columbia University, with a focus on international political economy and business.
In early 2016, she was featured as one of Houston's "Businesswomen to Watch" by the Houston Chronicle. She is a member of the Audit Committee of M.D. Anderson in Houston; is the immediate past Board Chair for Collaborative for Children, a non-profit focused on increasing the quality of early childhood education in the Houston area; and a member of the United Way Women's Initiative and Alexis de Tocqueville Society.
Ms. Sayavedra lives in Calgary with her husband, Leo, and has two sons.