---
Making things right: A Marshall response timeline
Immediately following the Line 6B release in July 2010, Enbridge made a promise to the people of south-central Michigan to restore the area, including the Kalamazoo River and Talmadge Creek, as close as possible to its pre-spill condition.
We continue to honor that promise. As a company, we have memorialized the Marshall release—to guide our decisions, and strengthen our resolve to prevent such an event from ever happening again.
July 26
/2010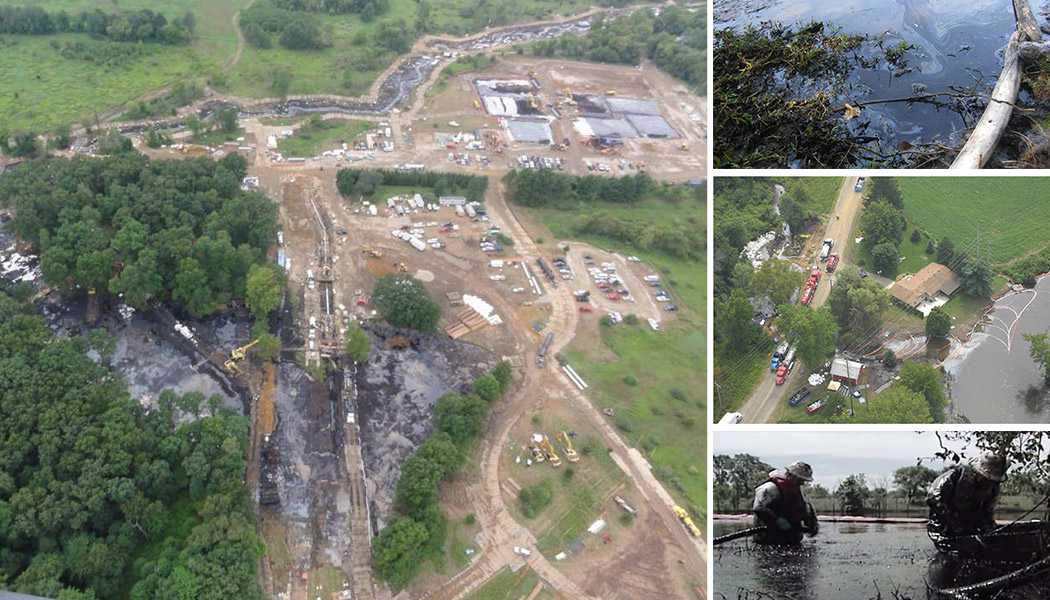 Enbridge employees and contractors respond to reports of a leak on Line 6B near the company's pumping station in Marshall, Michigan. Estimates later conclude that approximately 20,082 barrels (843,444 gallons) of crude oil were released, some of it reaching Talmadge Creek and, to a lesser extent, the Kalamazoo River.
/2010
Enbridge's response team grows from 50 to 450 people, who have deployed more than 12,000 feet of containment boom and another 8,000 feet of absorption boom along an impacted area of 40 river miles. Despite high water conditions caused by heavy rains, which have more than doubled the impacted area to 4,430 acres, the spill is contained to Talmadge Creek and the Kalamazoo River through the use of 14 skimmers, 43 vacuum trucks, excavators, tanker trucks and other equipment. A joint incident command system is established with federal and state agencies, including the U.S. Environmental Protection Agency (EPA) and Michigan's Department of Environmental Quality (DEQ), to enhance rapid deployment of resources.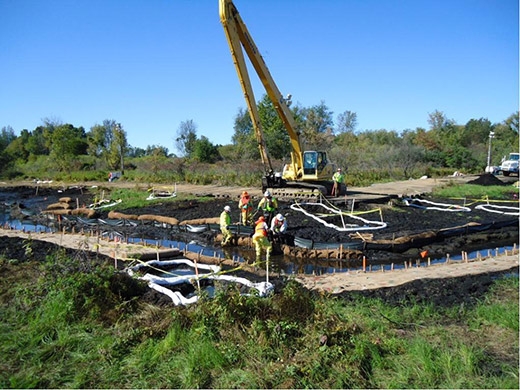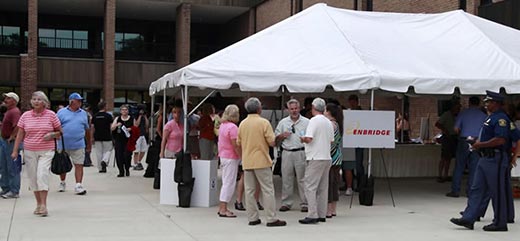 /2010
Enbridge provides temporary accommodations for any residents who need them, and establishes community centers in both Marshall and Battle Creek for residents who need help.
/2010
A wildlife rehabilitation center is established to clean, rehabilitate and provide medical care for birds and wildlife impacted by the oil spill. The first rehabilitated birds, seven mallard ducks and 11 Canada geese, are released back into the wild Aug. 11 at the W.K. Kellogg Bird Sanctuary at Augusta, MI.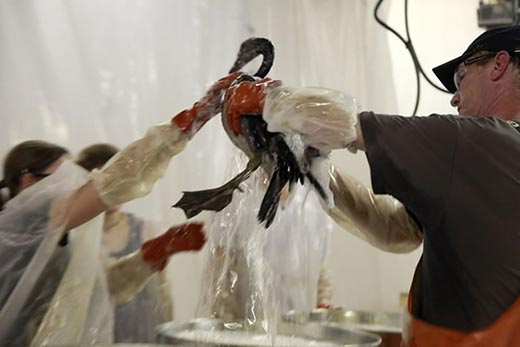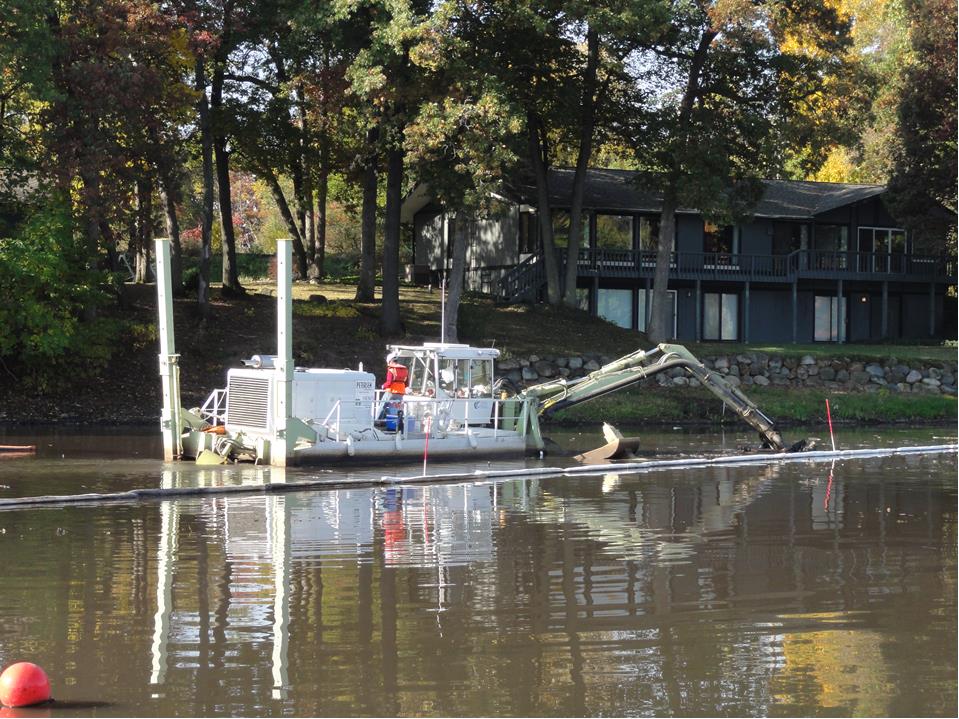 /2010
Enbridge also begins a claims process, including a property purchase program along Talmadge Creek and Kalamazoo River, for residents directly impacted by the release. The program will end in a year's time with Enbridge having purchased 154 residential properties.
September 27
/2010
Line 6B is safely restarted in accordance with a plan approved by the U.S. Department of Transportation's Pipelines and Hazardous Materials Safety Administration (PHMSA), and carried out under the oversight of the EPA and incident command members.
November
/2010
The Enbridge team peaks at 2,000, with agencies and their contractors contributing 500 more. Cleanup and remediation along the shorelines of Talmadge Creek and the Kalamazoo River, and removal of submerged oil, continue as directed by the EPA, Michigan's DEQ, and the state's Department of Natural Resources and Environment.
/2010
More than 2,200 animals have been rehabilitated and successfully released back into their natural habitat as part of the wildlife rehabilitation program. The Wildlife Response Center will eventually treat and release more than 6,000 animals, including turtles, fish, mammals, birds, amphibians and reptiles. Overall survival rate of all affected wildlife since the release is more than 96 percent.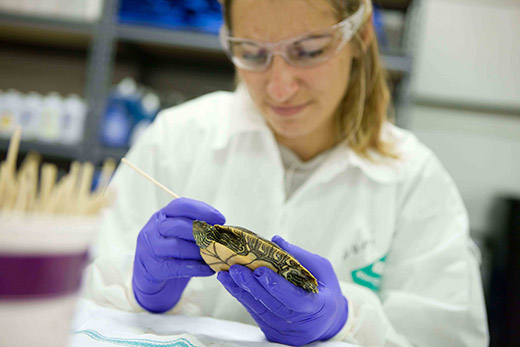 February
/2011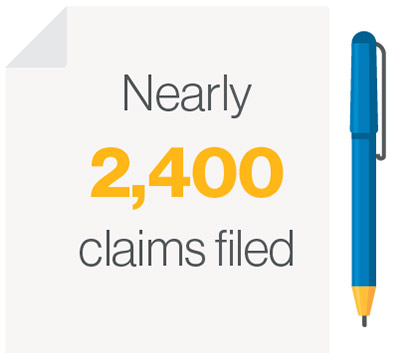 Nearly 2,400 claims have been filed by Marshall, Battle Creek, Calhoun County or Kalamazoo County residents pertaining to property damage, loss of income, and other issues—95 percent of which have already been settled or closed following a third-party review.
October
/2011
Cleanup continues on residual oil along the Kalamazoo River's river bottom from the Calhoun-Kalamazoo County line to Morrow Lake. More than 1,700 water sample tests have been conducted, under the direction of the Michigan DEQ, with no contamination found in city water or private wells.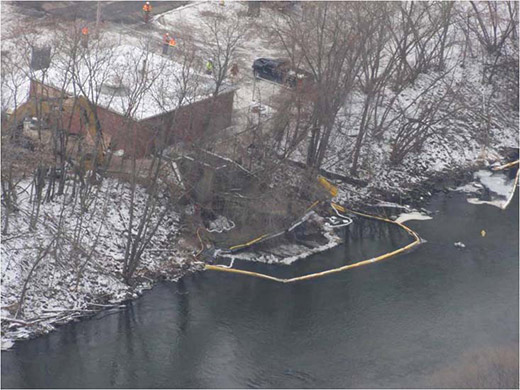 /2012

The first portion of the Kalamazoo River, a three-mile section from Perrin Dam to Saylor's Landing, opens for recreational use.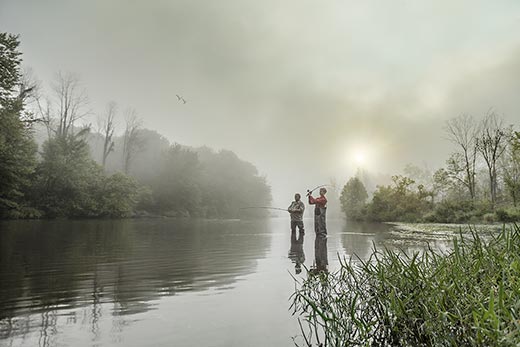 May
/2012
The Michigan Department of Community Health reports no human health concerns with the Kalamazoo River.
June
/2012
The remaining portions of the Kalamazoo River and Morrow Lake open for recreational use. Calhoun County lifts its ban on fish consumption and the use of surface waters for irrigation, livestock and recreation.
July
/2012
The National Transportation Safety Board (NTSB) releases the results of its investigation into the Line 6B release.
Late 2012 to early 2014
Enbridge replaces all 285 miles of Line 6B, from northwest Indiana to southeast Michigan, as part of the Line 6B Maintenance and Rehabilitation Project.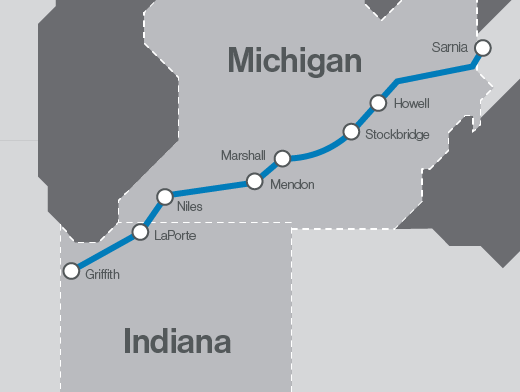 March
/2013
After more than a year of minimally invasive cleanup techniques, Enbridge receives an order from the U.S. EPA requiring dredging in five locations within the impacted area. Enbridge successfully dredges all locations by the EPA's Dec. 31 deadline—with the exception of Morrow Lake and its delta, due to challenges with the dredge pad, which was completed in 2014.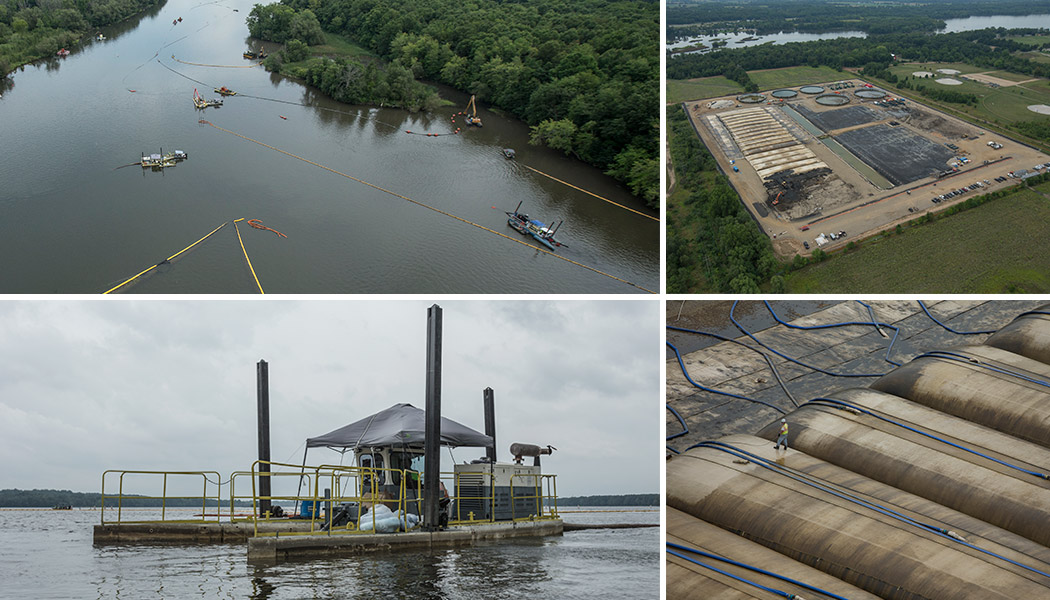 /2013
Enbridge, the Calhoun Conservation District, and the Kalamazoo River Community Recreational Foundation announce that five Kalamazoo River access sites that Enbridge has either developed or enhanced—Saylor's Landing, Angler's Bend, Paddler's Grove, Ceresco Dam and Calhoun County Historic Bridge Park—will be maintained in perpetuity for the benefit of the community.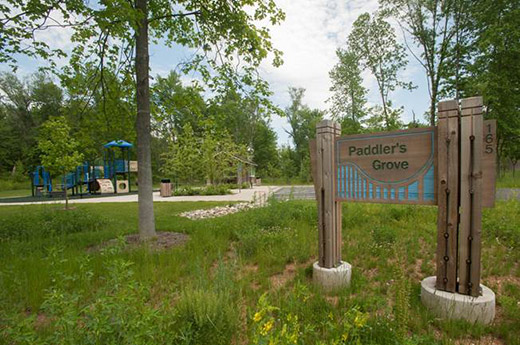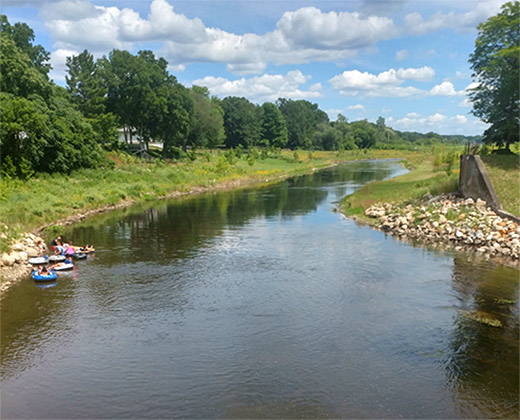 Spring
/2014
The remediation process continues with removal of the Ceresco Dam, which helps the Kalamazoo River flow more naturally and boosts the river's long-term health by enhancing diversity for fish and aquatic wildlife. Site restoration work is completed in late 2014.
June
/2014
The Michigan Department of Community Health gives the Kalamazoo River a clean bill of health for recreational activities.
November
/2014
With all EPA-directed field work in the affected region now complete, the U.S. EPA hands off direction of all remaining activities to the Michigan DEQ.
May
/2015
Michigan Attorney General Bill Schuette and Michigan DEQ director Dan Wyant announce a US$75-million settlement with Enbridge to finalize cleanup and restoration requirements. As part of the settlement, Enbridge will provide at least 300 acres of permanent wetland through restoration or creation, and continue monitoring, restoring and carrying out invasive species control within state-regulated wetlands affected by the Line 6B release
June
/2015
Enbridge agrees to a $3.9-million settlement with the U.S. Department of the Interior's Natural Resources Damage Assessment and Restoration program (NRDAR).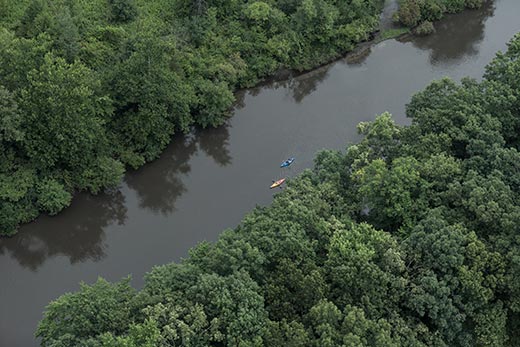 Kalamazoo River Restoration 2015
April
/2016
The U.S. EPA releases final Federal On-Scene Coordinator (FOSC) report.
July
/2016
A final settlement between Enbridge, the U.S. Department of Justice and the U.S. EPA is reached and announced, after the three parties reach an agreement in principle on May 31.
Ongoing
/2020
Final year of restoration monitoring and invasive species treatments. Final reports submitted to the Michigan Department of Environment, Great Lakes and Energy.
After the Marshall release in July 2010, we made a promise to the people of south-central Michigan to restore the area, including the Kalamazoo River and Talmadge Creek, as close as possible to its pre-spill condition.
And through years of cleanup, maintenance, remediation and rehabilitation, we've remained committed to that promise.
As a company, we have memorialized the Marshall release. It guides our decisions—and it strengthens our resolve to prevent such an event from ever happening again.