---
St. Clair River HDD Installation
Enbridge's agreement with the State of Michigan, signed in November 2017, lays out a path forward in addressing the future of Line 5—and establishes greater collaboration between Enbridge and the State in moving toward a long-term solution.
One of the seven key actions, as part of this agreement, is a commitment by Enbridge to replace the existing Line 5 St. Clair River crossing segment, located between Marysville, Michigan and Froomfield, Ontario (see map below).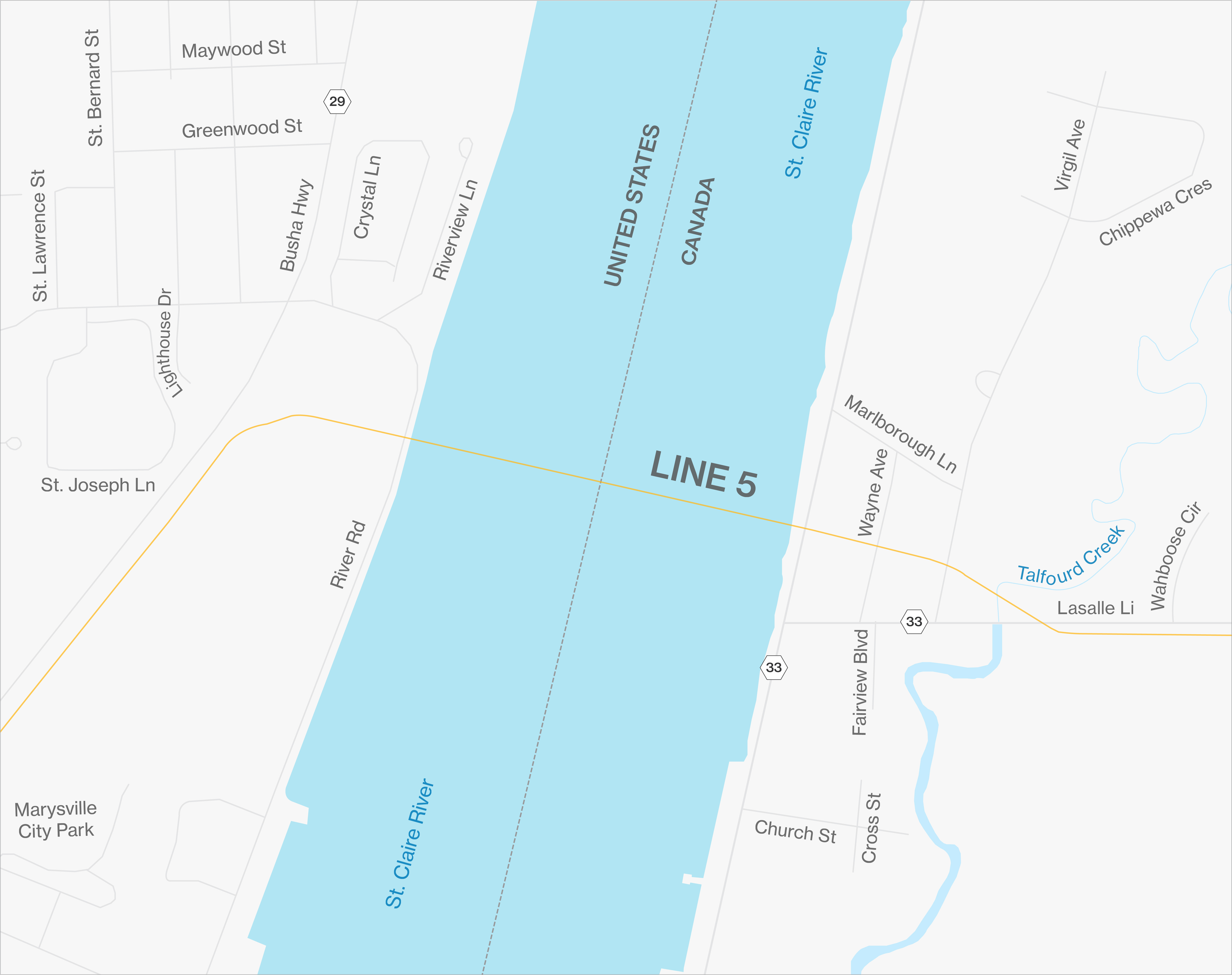 Click on the image above for a larger version of the Line 5 St. Clair River crossing location.
---
The new segment of pipe will be installed underneath the riverbed using horizontal directional drill (HDD) technology.
In the case of large rivers or certain sensitive crossings, Enbridge uses HDD technology when possible to install underground pipelines. HDD projects can be completed in a way that minimizes environmental and stakeholder impact, even in sensitive areas.
Engineering and construction planning for the Line 5 St. Clair River HDD installation is now underway. Construction will begin once all permit and authorizations are received. Once underway, construction is expected to last about four months. Federal permit applications were filed in July 2018.
We'll be working with landowners and residents in the impacted work area to minimize impacts as a result of construction activity.
---
Seven ways to protect Michigan's water
November 2017 agreement between Enbridge and Michigan outlines seven actions to protect State's water.
---
If you have questions about the proposed St. Clair River HDD installation, please contact us via:
Telephone: 1-888-263-3654 (toll free)
E-mail: projects@enbridge.com
We will reply promptly to calls and e-mails.