Protecting what matters
The Line 5 Straits of Mackinac crossing: How we safeguard the Great Lakes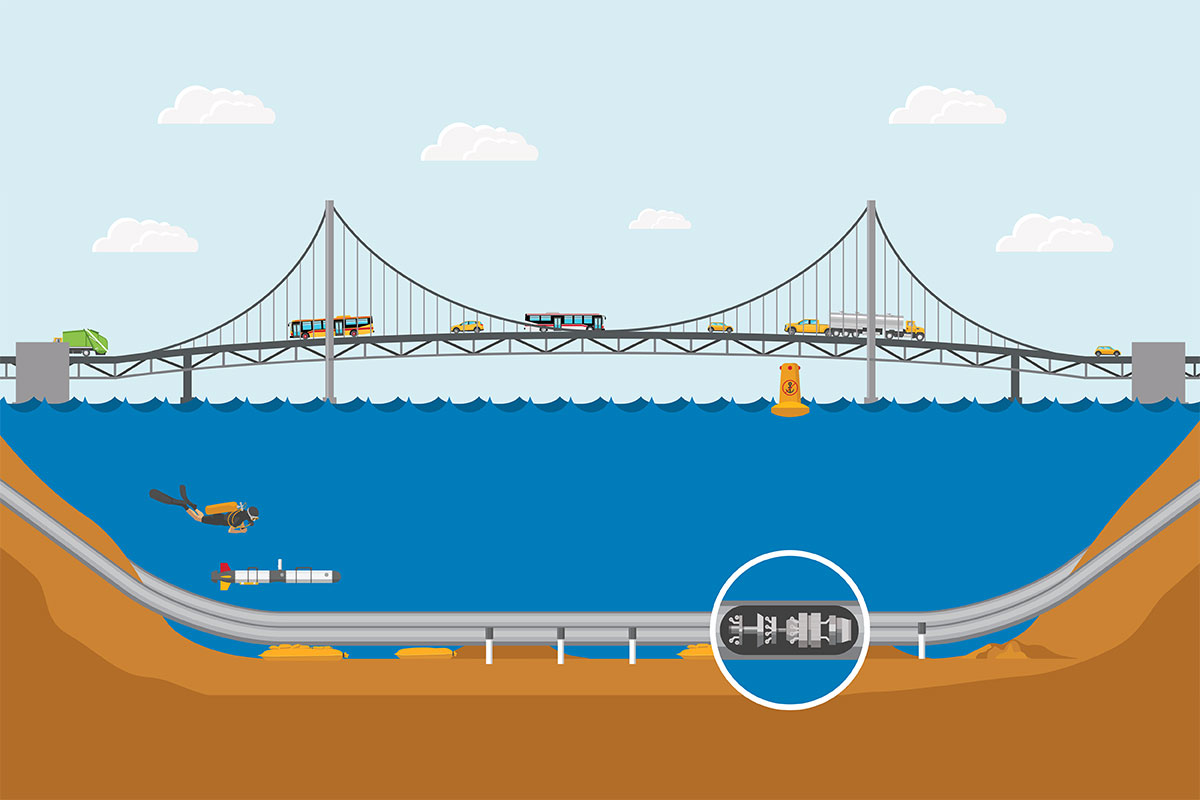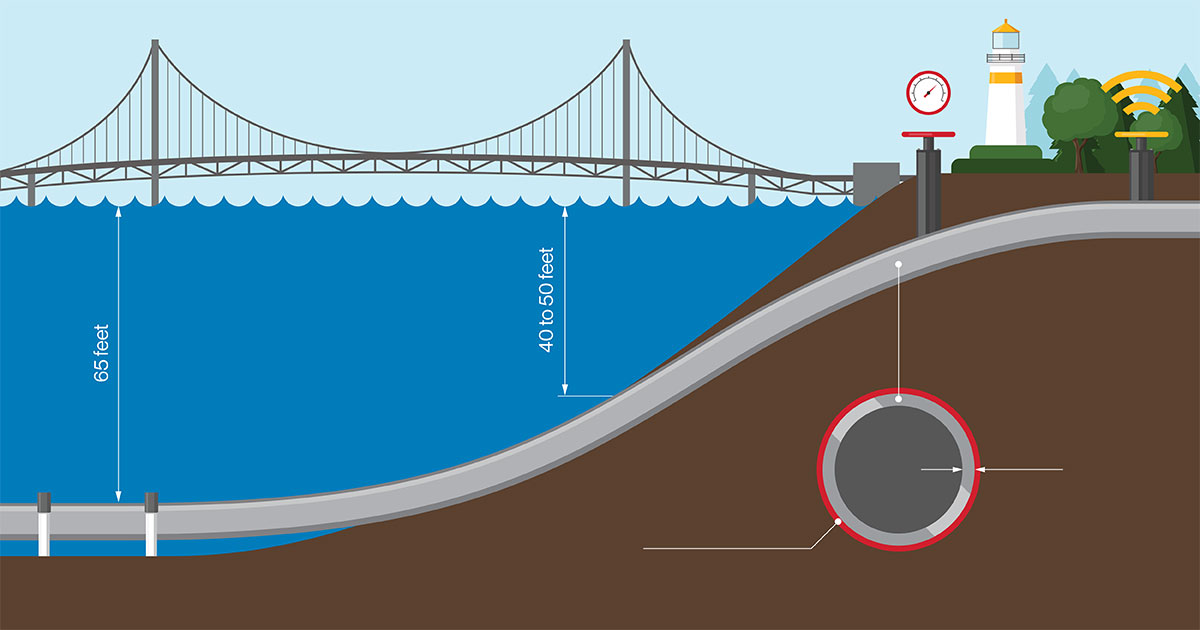 Safety in the Straits
This is a special place. And that's why we take special precautions to continue the safe and reliable operation of Line 5, and protect the Straits of Mackinac.
Automatic isolation valves
We have isolation valves, located on either side of the Straits, that close automatically upon detection of a sudden change in pressure, with full closure occurring within three minutes.
These valve sites are equipped with backup power systems and check valves that will provide automatic protection in the event of a main power interruption.
Intelligent Valve Placement
Isolation valves, which control or stop the flow of crude oil, are a key piece of pipeline safety equipment.
Enbridge has isolation valves at regular intervals along Line 5 through Michigan, and across our North American pipeline system. We monitor our system 24/7/365, and we can remotely close a valve immediately on detection of a potential problem—with full closure within three minutes of activation.
Deep cover
The twin pipes enter the Straits of Mackinac at a depth of 40 to 50 feet, protecting Line 5 from incidents involving anchors or moving ice packs. The pipes are laid in a dredged ditch to a depth of 65 feet.
At depths of more than 65 feet, the pipes are secured to the lakebed with heavy-duty steel screw anchors.
An engineering marvel
The Line 5 Straits crossing was considered an engineering marvel in its day, and still exceeds today's standards for pipeline safety.
Bechtel Corporation, which built the Hoover Dam, and Merritt-Chapman & Scott, which built the Straits of Mackinac suspension bridge, were intricately involved in the Line 5 Straits crossing's construction.
Learn more
An impermeable coating
The fiber-reinforced enamel coating used along the Line 5 Straits crossing is widely recognized as one of the most robust pipeline protection materials in the world.
Learn more
Built to last
Line 5 is built from specially manufactured steel, formed from a molten "billet" to produce seamless piping.
The Line 5 Straits crossing also features heavier-walled pipe. At a minimum of 0.812 inches, it is much thicker than required by the line's operation or today's regulatory requirements.
Learn more