---
Michigan communities can continue to rely on Enbridge in 2021
Jan. 27, 2021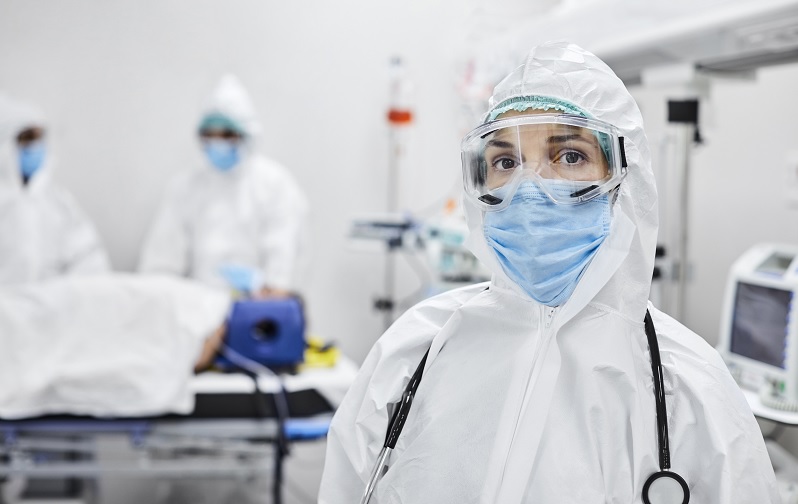 Partnerships, Great Lakes Tunnel remain focus
COVID-19 has wreaked havoc on Michigan residents and small businesses. Residents are experiencing unprecedented needs for assistance with food, medical care and paying utility bills. In some cases, the pandemic also has spurred creativity, inspiring new ways to assist area communities and nonprofit organizations.
Enbridge has a long history of community investment. During this stressful time, those investments are even more important. From providing support to food pantries to purchasing personal protective equipment that helps frontline responders care for patients, Enbridge proudly is supporting communities throughout its operating area in the Great Lakes State.
"We are steadfast in our commitment to helping our communities, particularly when we see them struggling amidst the effects of this pandemic," said Candice Braddock, Enbridge senior community engagement advisor. "We appreciate our strong and many partnerships with first responder and nonprofit organizations and are pleased to be in a position to help them meet the increasing demands of area residents."
While directing investments to help lessen the hardships of a pandemic, Enbridge upheld its commitments to meeting the needs of other programs dedicated to safety, environment and education. In 2020, the Detroit Area Pre-College Engineering virtual STEM curriculum and the Child Advocacy Center of Lapeer County for abuse prevention and training are among two of more than 65 organizations that received grants.
"In addition to grants and volunteer resources, our community commitment manifests itself in many ways," said Braddock. "This includes construction of the Great Lakes Tunnel to enhance the continued safe operation of Line 5."
To that end, Braddock cited several Line 5-related 2020 milestones, including:
Initial design work for the Great Lakes Tunnel is nearly complete.
Opening of the fully staffed Enbridge Straits Maritime Operations Center to enhance safety by monitoring vessel traffic in the Straits and issuing applicable warnings to approaching vessels.
Completion of horizontal directional drilling segment under St. Clair River between Ontario and Michigan.
"The safety of the communities in which we work is paramount," said Braddock. "That's reflected not only in our community investments, but in knowing that residents, manufacturers and refineries across five states, as well as Ontario and Quebec, rely on the naturals gas liquids (NGLs) and light crude oil transported through Line 5.
Braddock shared that Line 5 helps make possible more than 6,000 products, including hand sanitizers, masks and testing equipment critical in efforts to curb a pandemic.
"Our Great Lakes Tunnel is the essential next step to continuing the safe operation of Line 5," Braddock said."We look forward to working throughout 2021 to help bring the Great Lakes Tunnel another step toward reality."