---
State approves first round of Great Lakes Tunnel permits
Feb. 2, 2021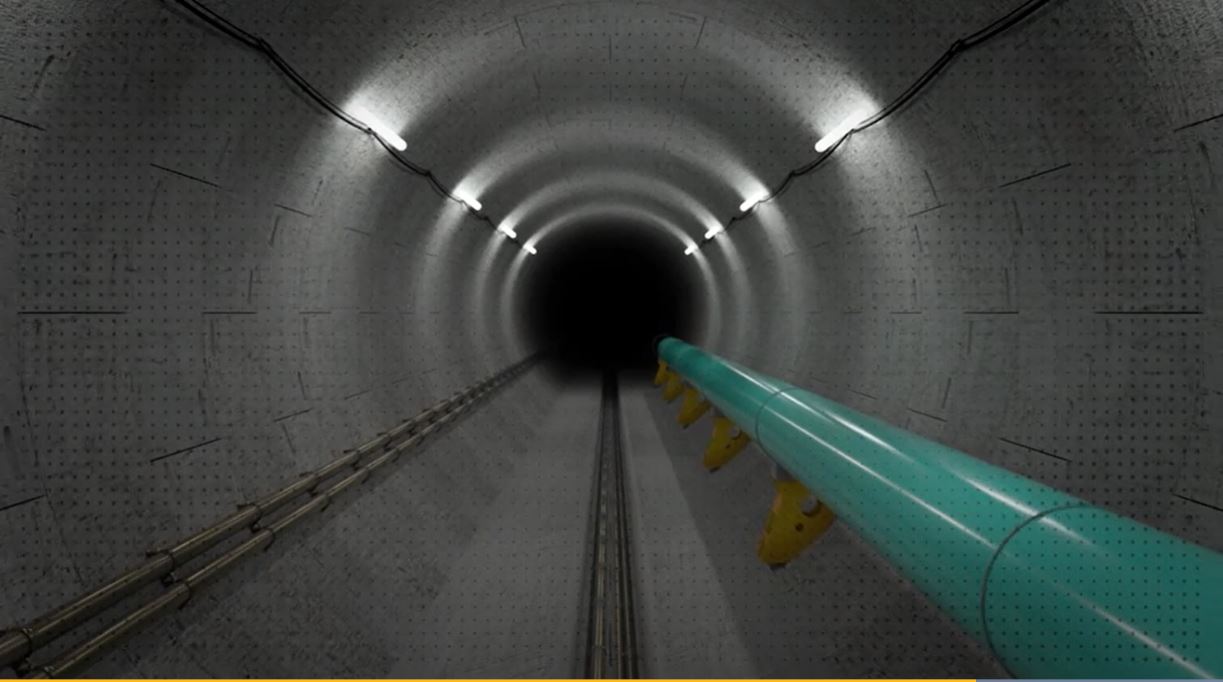 Tunnel bolsters safeguards for communities, Straits
In a significant step toward ensuring the continued safe operation of Line 5 in the Straits, the Michigan Department of Environment Great Lakes and Energy (EGLE) recently issued several permits for Enbridge's Great Lakes Tunnel Project ─ an engineering marvel under the Straits of Mackinac to house Line 5.
"EGLE's timely issuance of the permits is an important milestone, bringing the region a step closer to receiving the safety and environmental benefits that will come from the Great Lakes Tunnel Project," said Vern Yu, Enbridge executive vice president and president, liquid pipelines.
"Our completion of the Great Lakes Tunnel is incredibly important to providing families and businesses the propane and transportation fuel on which they rely, as well as the ability to produce thousands of items used every day. Not building the tunnel would create challenges for Michigan and neighboring states, as well as Canada's two largest provinces," said Yu.
Numerous consumer, labor, business, and other groups support EGLE's approval of the permits.
"Permits from EGLE are an important next step for an important Michigan infrastructure project," said John Dulmes, executive director of Michigan Chemistry Council. "We commend the department for doing the right thing. Line 5 matters to Michigan, it matters to our state's chemistry industry, and the tunnel project will help power our state's future."
In Line 5's 68-year history, Line 5 has not experienced a single incident in the Straits, and encasing the pipeline in a tunnel under the lakebed reduces to near zero the chance of a release in the Straits.
According to an Enbridge spokesperson, the Great Lakes Tunnel also will protect wildlife and fish, while still providing the safest way to transport essential energy on which Michigan consumers and the region rely.
EGLE approved the permits for the Great Lakes Tunnel Project following review of Enbridge's 800-page April 2020 application and after obtaining input through multiple public meetings, hearings and hundreds of comments.
Enbridge still requires permits from the Michigan Public Service Commission and the U.S. Army Corps of Engineers. Pending timely receipt of the remaining permits, Enbridge anticipates beginning construction of the Great Lakes Tunnel this year.
Survey findings show the majority of Michigan residents favors construction of the Great Lakes Tunnel, for which Enbridge is investing approximately $500 million to construct.
"Construction of the Great Lakes Tunnel will require hundreds of Michigan workers, providing an economic boost at a time when we most need it," said Yu. "We look forward to partnering with area workers to bring the Great Lakes Tunnel safely to fruition."