---
Bad River Band agreed Line 5 could stay in place until 2043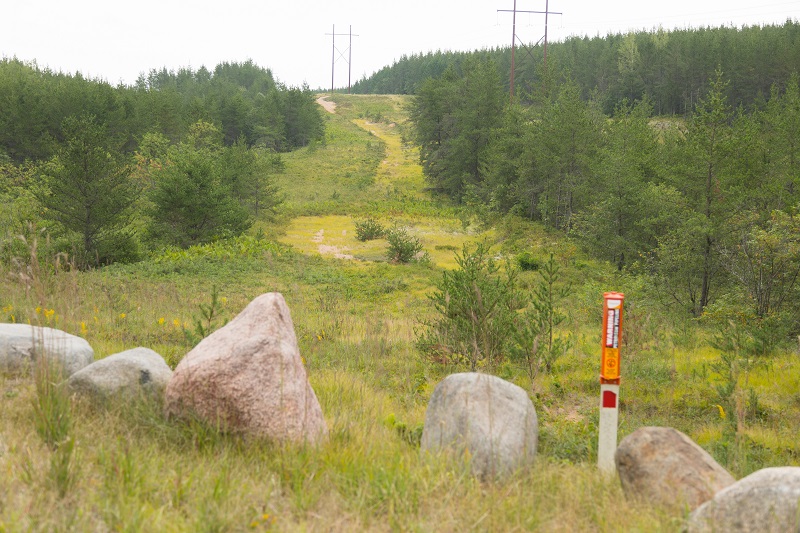 The Line 5 right-of-way (ROW) is a grassy corridor in northern Wisconsin.
Enbridge files motion for partial summary judgement
May 18, 2022
Enbridge has filed a motion in U.S. District Court seeking to dismiss several of Bad River Band's claims about Line 5. The Band's attempts to shut down the line on safety grounds haven't been proven and are barred by federal law, specifically the Pipeline Safety Act. The act stipulates that only the U.S. safety regulator, the Pipeline and Hazardous Safety Materials Administration (PHMSA), has authority to do that. PHMSA has not done so because the pipeline is operating safely and currently presents no safety concerns.
Enbridge's motion also seeks dismissal of the Band's attempts to remove Line 5 from the Reservation, which would contravene the 1977 Transit Pipelines Treaty between the U.S. and Canada. That Treaty prohibits any public authorities in either country from impeding the operation of a transit pipeline like Line 5. Just like any other public authority, any effort by the Band to shut down Line 5 or have it removed would violate the Treaty.
If Enbridge is successful with its motion, four of the Band's claims would be dismissed. The remaining claims are the subject of the Band's previously filed motion, that Enbridge opposed on April 21, 2022.
Citing a 1992 agreement, Enbridge argues the Band agreed to allow a contiguous right-of-way for Line 5 across the Bad River Reservation until 2043. Enbridge filed its opposition to the Bad River Band's request that the court rule on its claim of trespass and request to eject the pipeline from the Reservation without a trial.
The Bad River Band of Lake Superior Chippewa filed suit over the pipeline in 2019.
Moving forward with the Line 5 Relocation Project
A project labor agreement recently signed for the re-route ensures the project will be built by a trained union workforce creating 700 family-supporting construction jobs and pumping millions in project related spending into local communities. An estimated $46 million will be spent specifically with Native-owned businesses, and training and hiring Native American workers who will make up 10% of the project workforce.
Agreement has been reached with100% of private landowners along the re-route, chosen because it minimizes environmental impacts and protects critical resources.
Enbridge says construction will move forward once all necessary permits are received.