3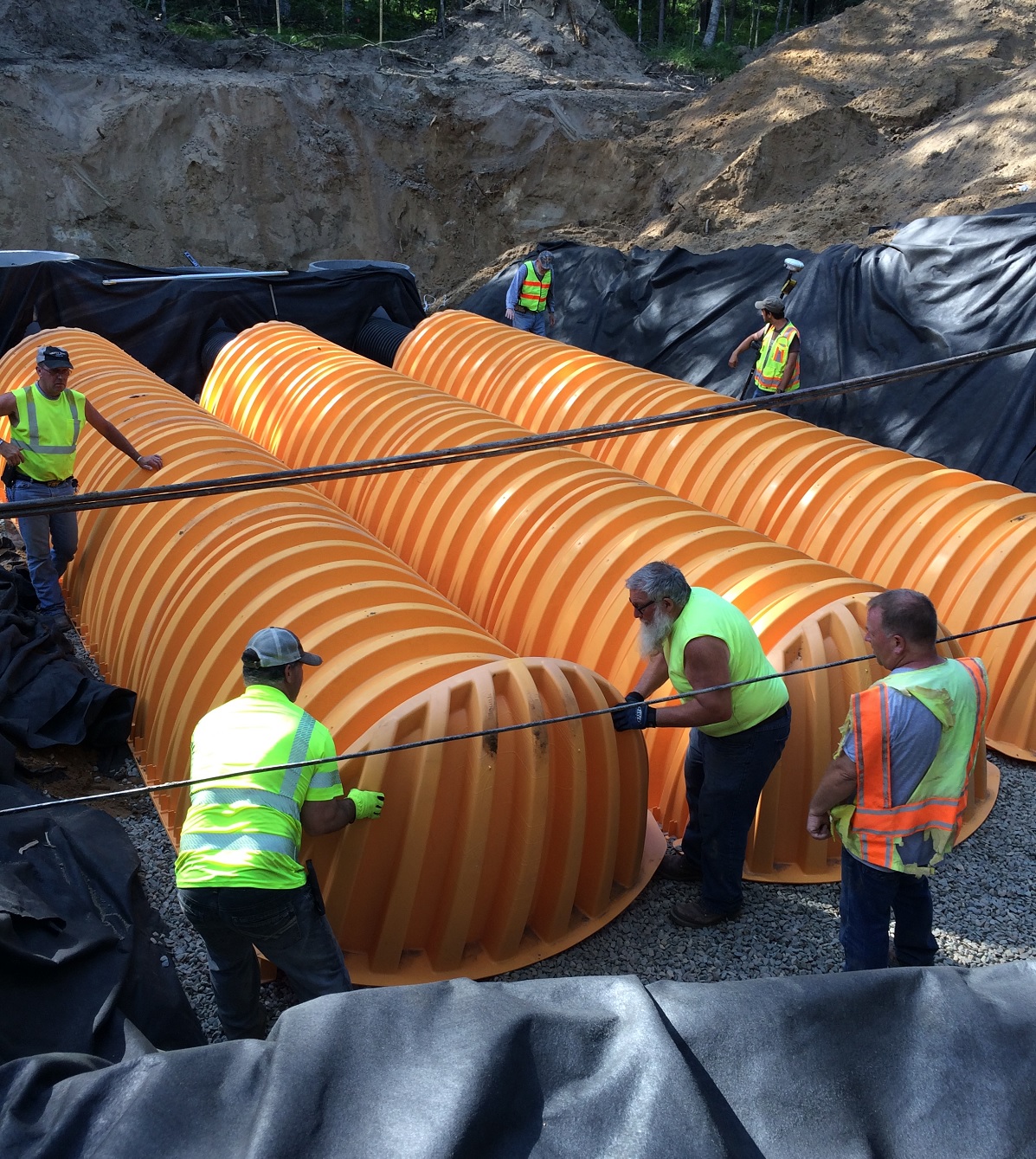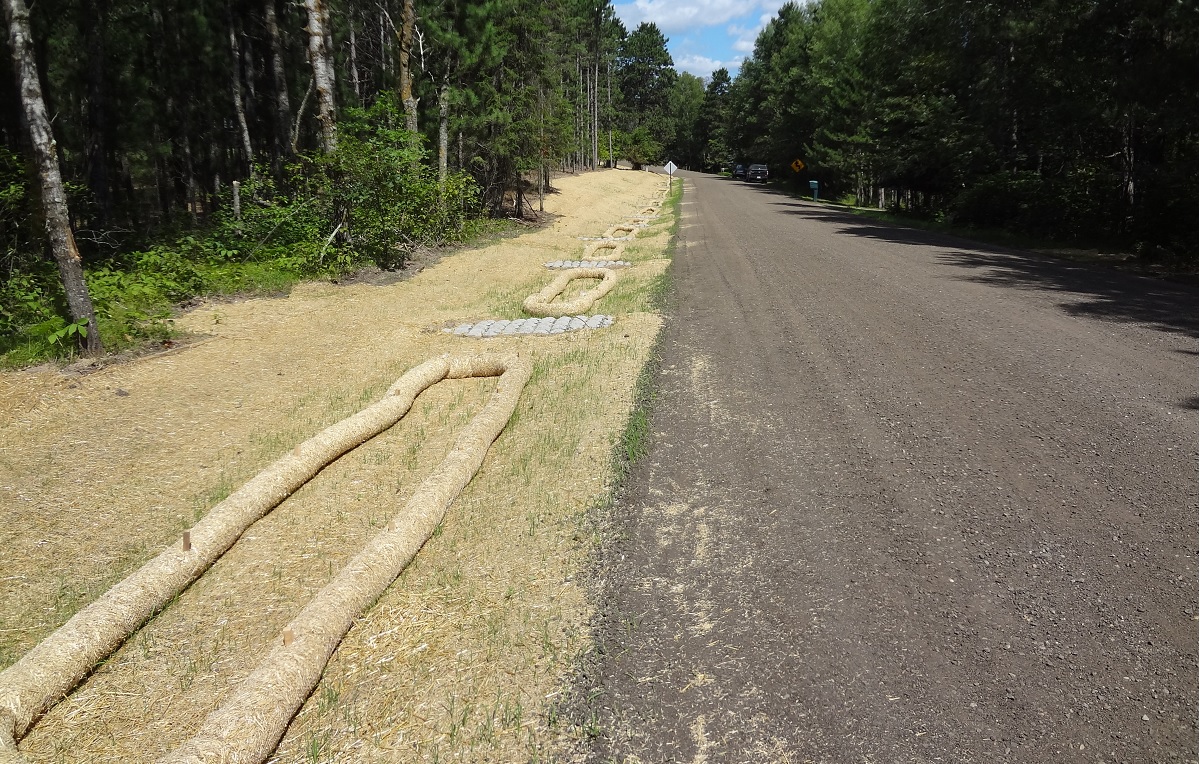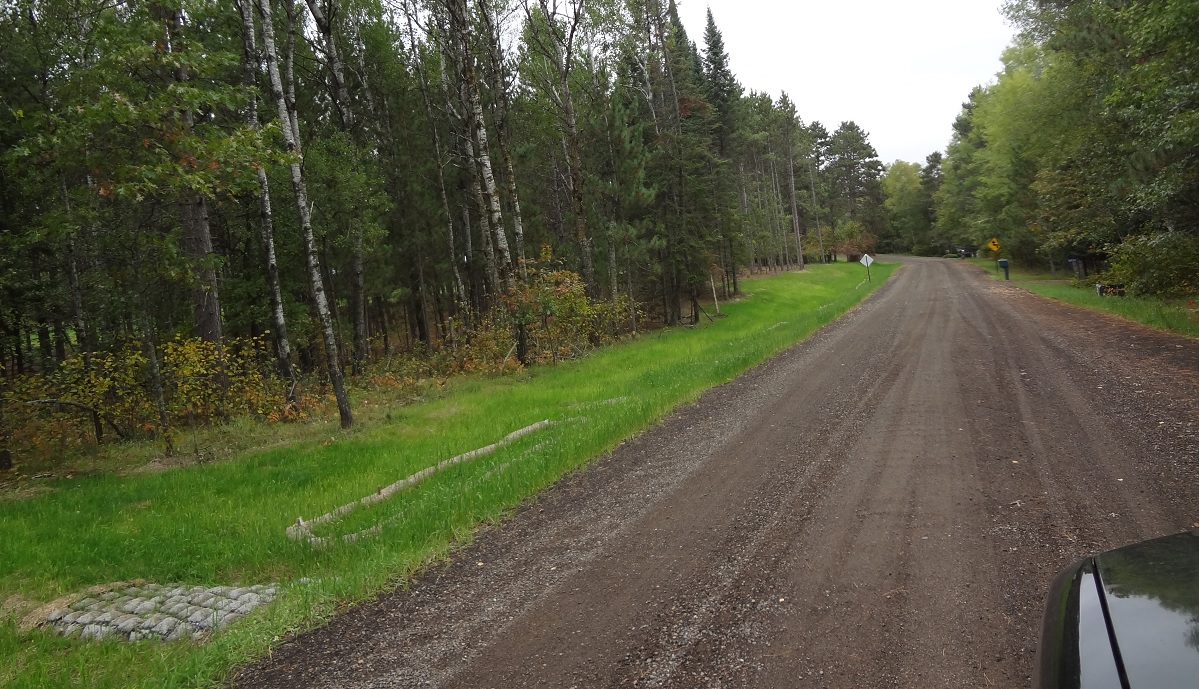 Hubbard County storm water project: Image No. 1 of 4
Workers install three storm-water retention chambers under Deerview Road in the summer of 2018, as part of a storm-water and erosion reduction system. The project was aimed at preventing untreated storm water run-off from flowing directly into Long Lake—one of the 200 most phosphorous-sensitive lakes in Minnesota.
Hubbard County storm water project: Image No. 2 of 4
The "before" image along Deerview Road in Minnesota's Henrietta Township. "One landowner at the low point (of the road) took a video in a one-and-a-half-inch rain event, and you could kayak on the stream running through his yard to the lake," recalls Julie Kingsley, district manager with the Park Rapids-based Hubbard County Soil and Water Conservation District.
Hubbard County storm water project: Image No. 3 of 4
Designed for a 100-year storm event, the system included a series of rain gardens and rock-check dams along the widened road, designed to retain storm water, hold back sediment, and allow infiltration.
Hubbard County storm water project: Image No. 4 of 4
Deerview Road's storm-water reduction project once seeding had established in the rain gardens, in late summer 2018. "This project was a great example of a soil and water conservation district working seamlessly with a township to solve a problem that had existed for a long, long time," says Kingsley, "In fact it went so well that other townships, and even the county, have approached us to work on other problem road areas."