---
Bridge to a Cleaner Energy Future
We exist to fuel people's quality of life

Our utility-like approach and disciplined investment in energy infrastructure has translated into leading shareholder returns over the long-run.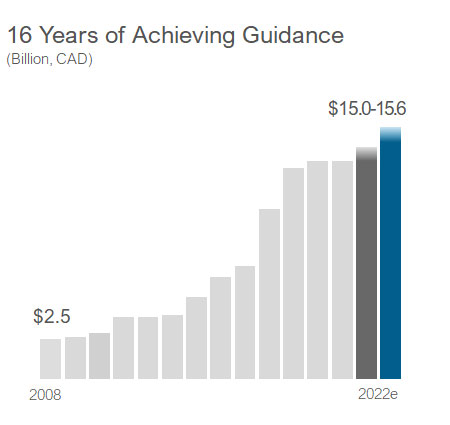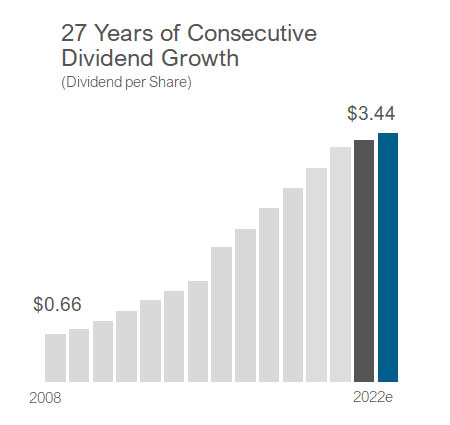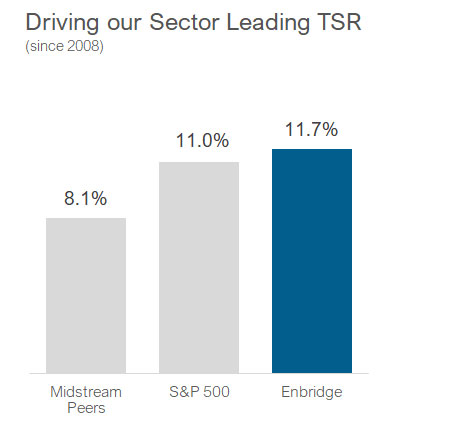 Our diversified demand-pull energy infrastructure assets provides critical conduits for the delivery of essential conventional and low carbon energy supply.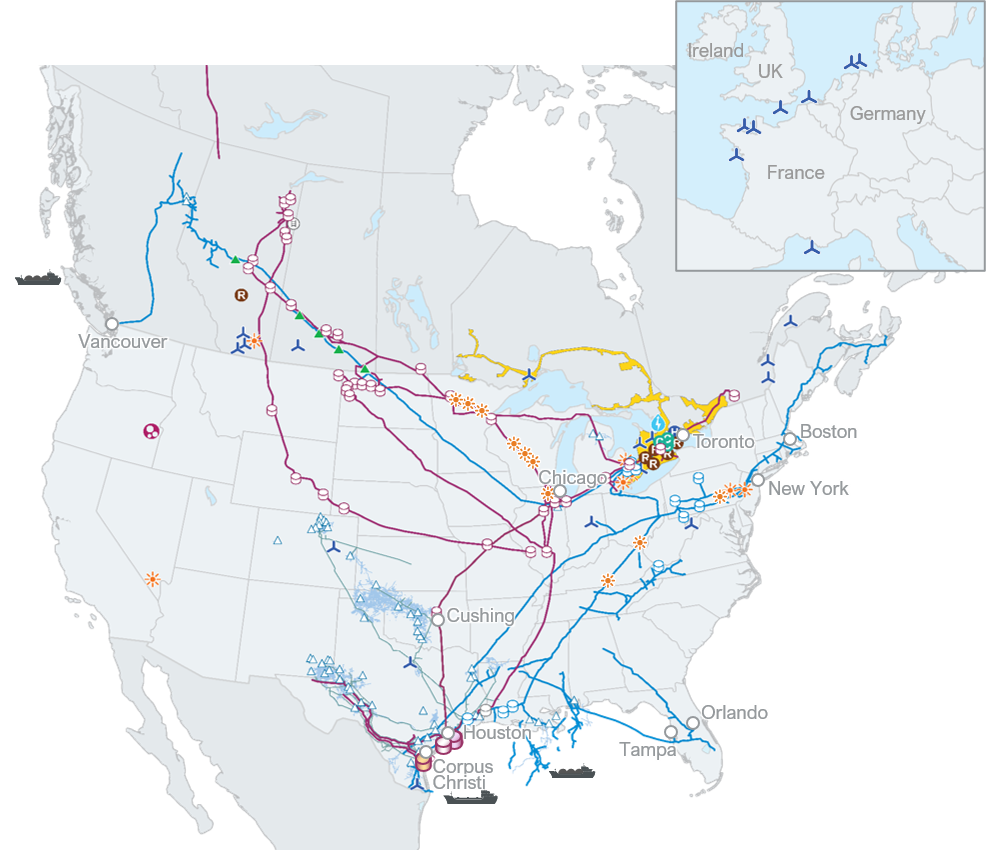 Four Blue Chip Franchises
(1) Includes assets in operations and under construction
Our industry leading low risk commercial and financial profile provides predictable cash flows in all market cycles.
40+ Diversified Sources of Cash Flow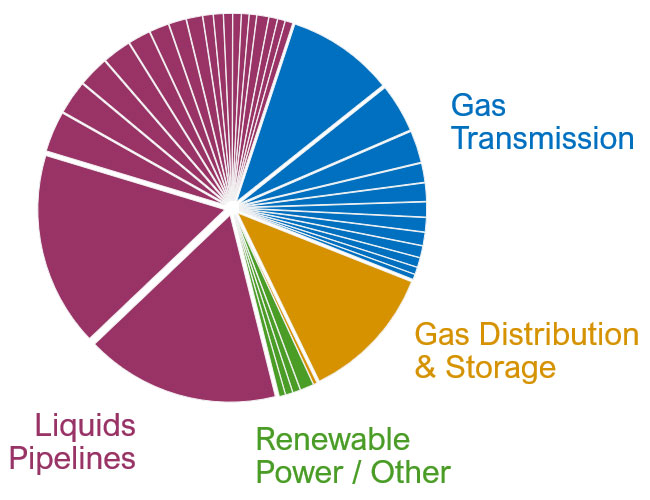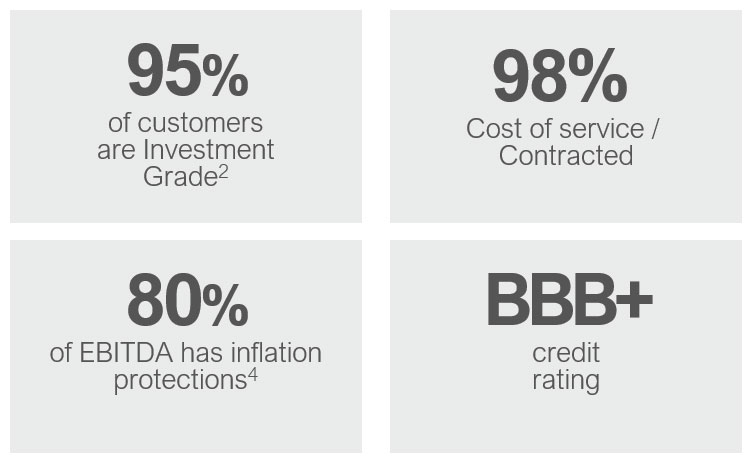 We committed to being a global leader in environmental, social and governance performance, and we've set ambitious goals to sustain our 20 years of leadership.
Ambitious Goals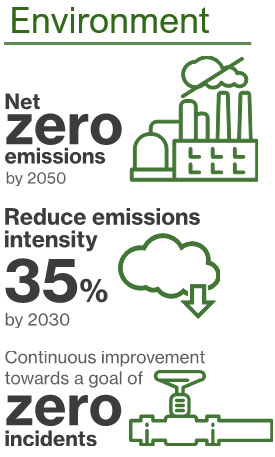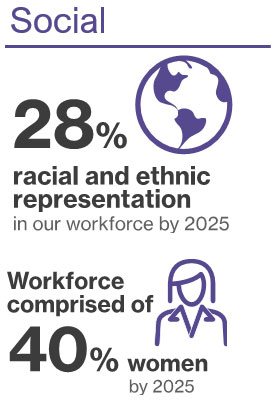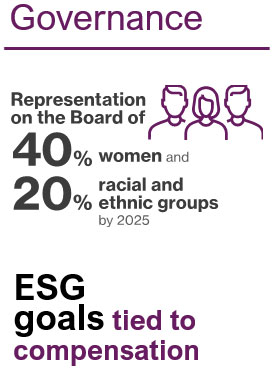 Best-in-Class Ratings & Rankings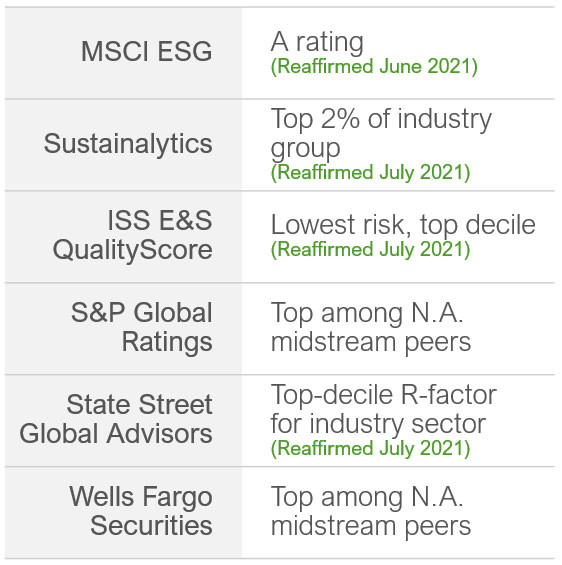 Each of our businesses have high visibility to attractive organic growth opportunities that will drive future cash flow growth.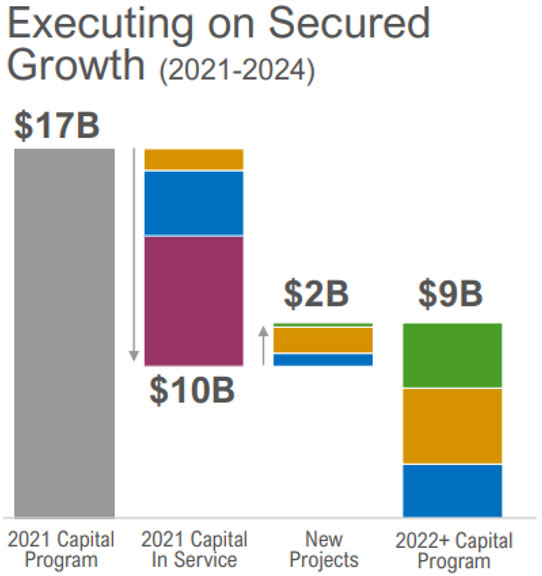 Up to $6B/year of Organic Growth Potential
Supplements 2022-2024, drives post-2024 growth




For more than two decades we've been deliberately positioning for energy transition in a disciplined and profitable manner.

Each of our conventional businesses are a platform for low carbon growth and we're investing today in renewable natural gas, hydrogen and carbon capture.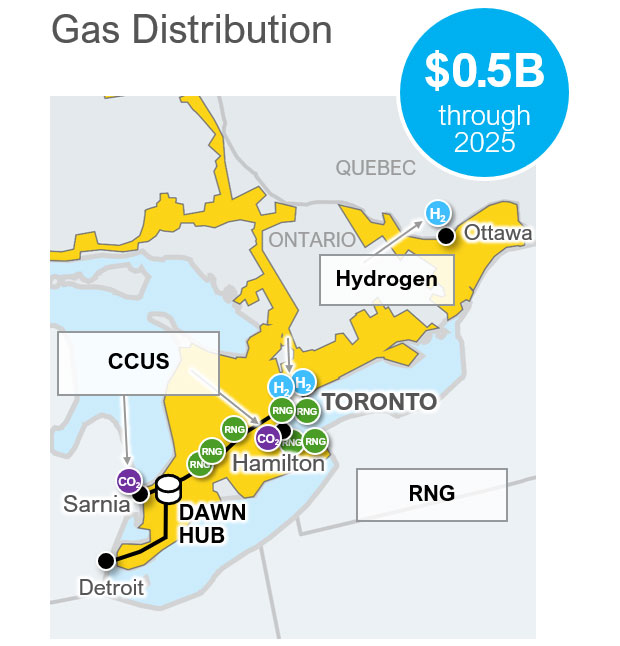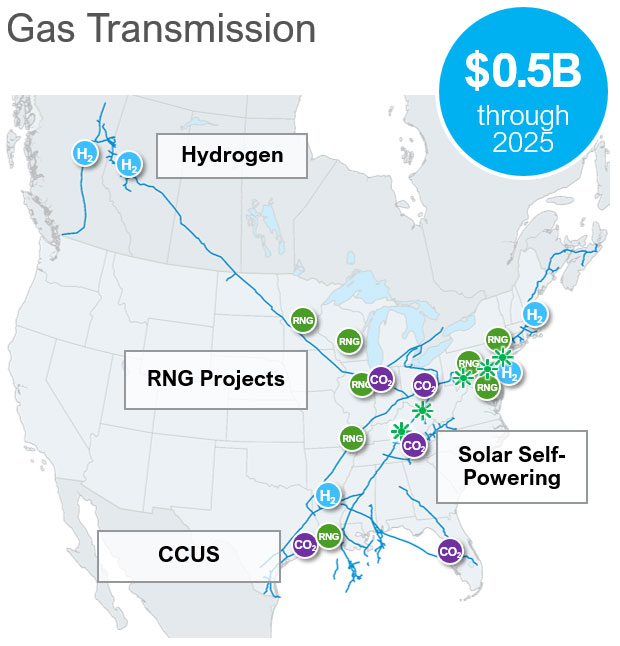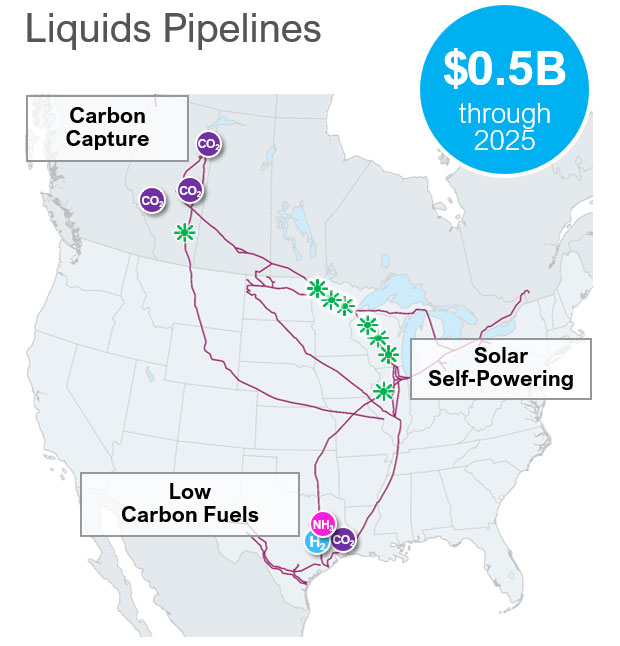 We're positioned to grow our business and cash flows well into the future.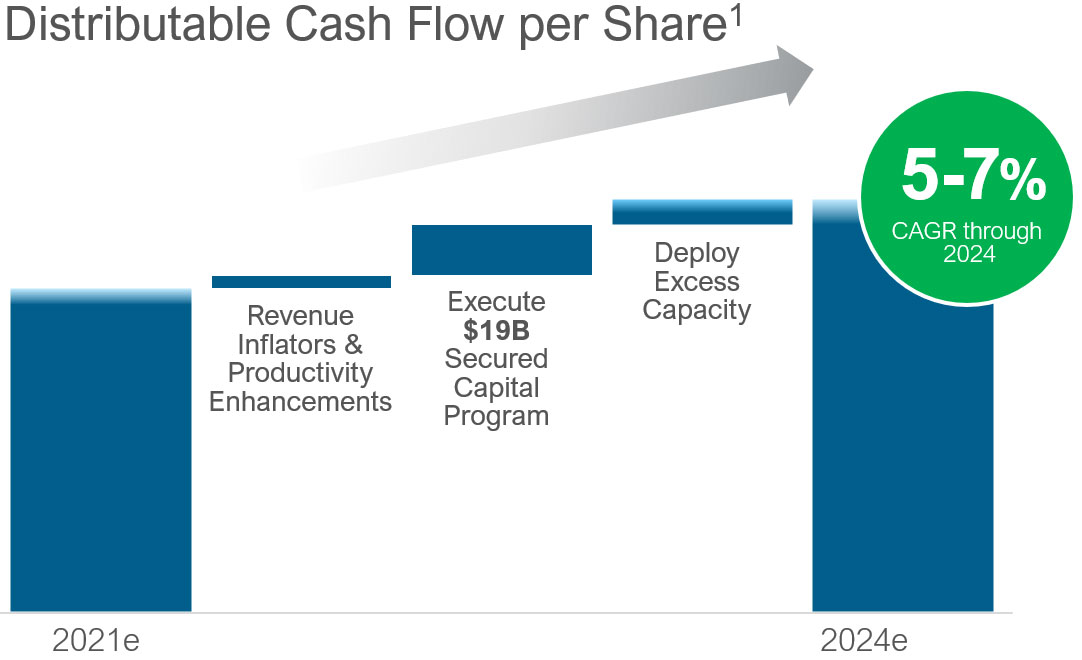 Post-2024 Cash Flow Growth Drivers:
Revenue inflators & productivity enhancements
$3-4B of core capital allocation
~$2B of additional capital allocation (alternatives compete)

Further Organic growth
Asset M&A
Share repurchases