---
Tomorrow is on.
We are the first-choice energy provider.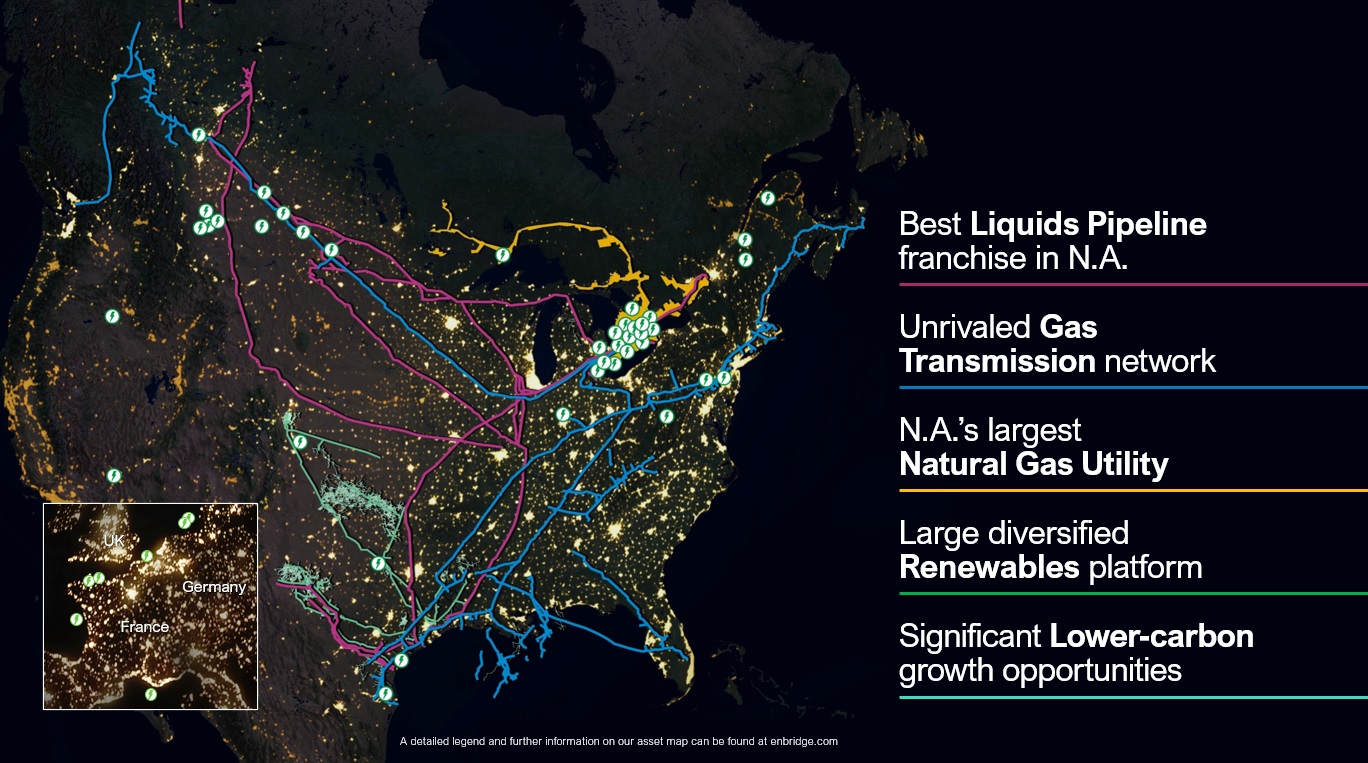 Our utility-like approach and disciplined investment in energy infrastructure has translated into leading shareholder returns over the long run.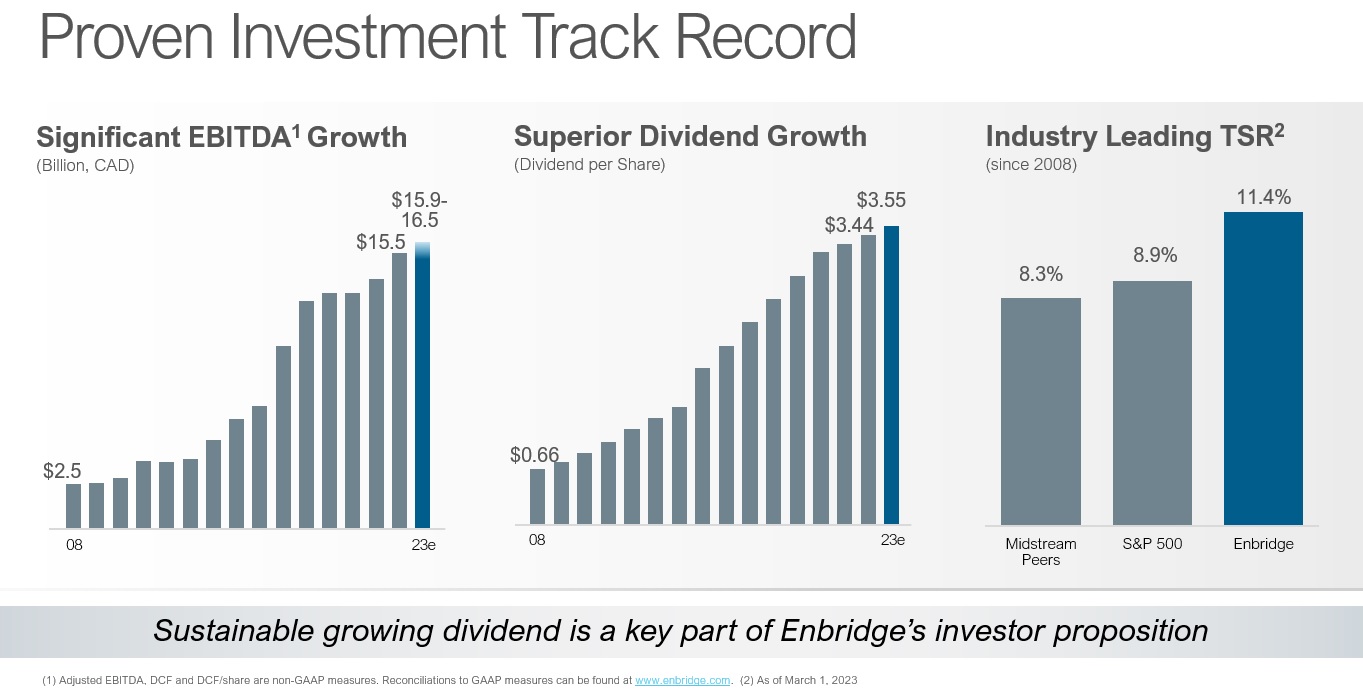 We committed to being a global leader in environmental, social and governance performance, and we've set ambitious goals to sustain our 20 years of leadership.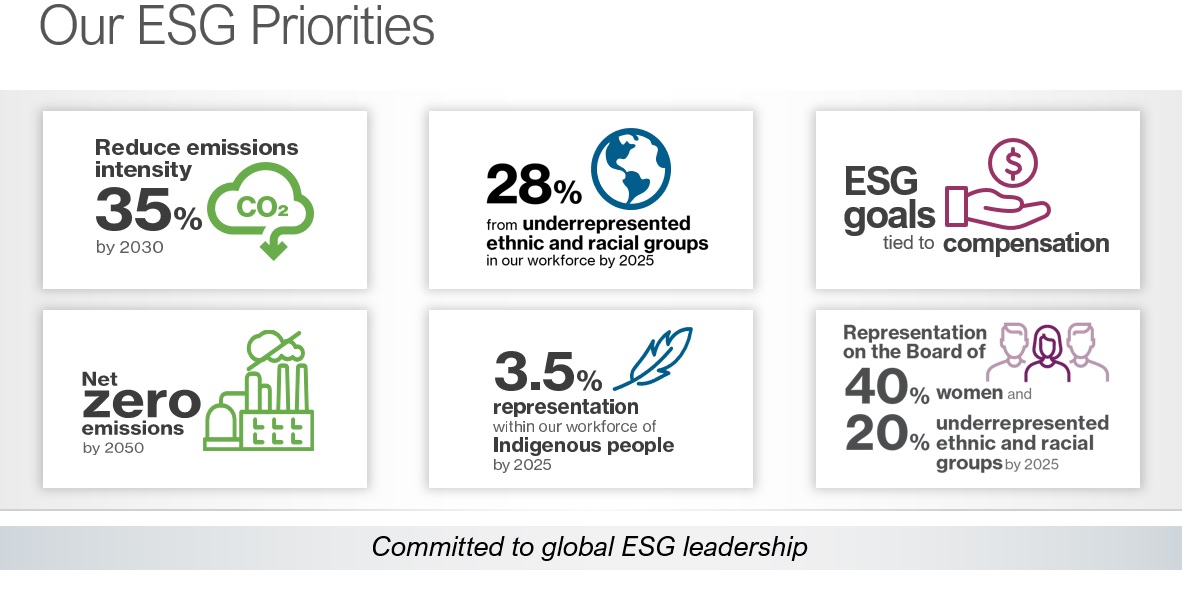 Our industry-leading, low-risk commercial and financial profile provides predictable cash flows in all market cycles.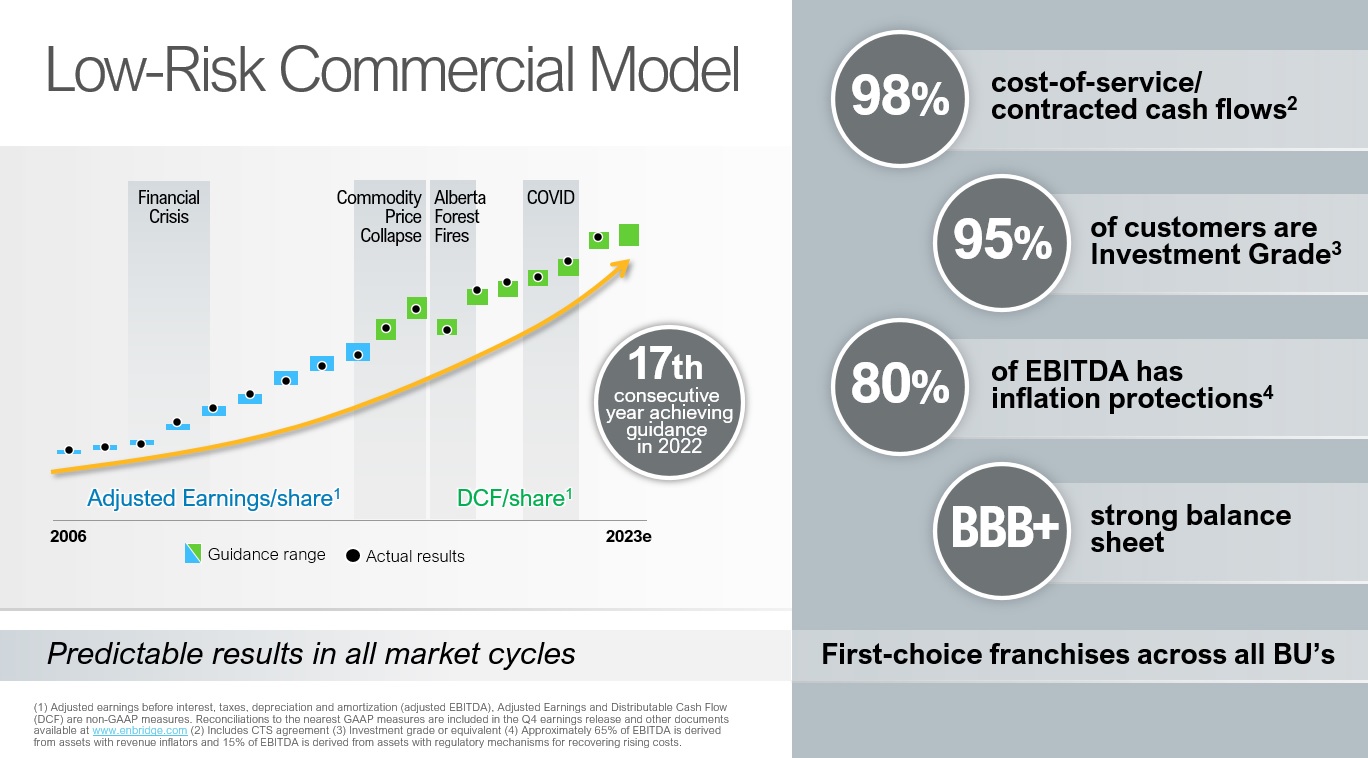 Our capital allocation approach remains unchanged, and our top priority is maintaining a strong, flexible balance sheet.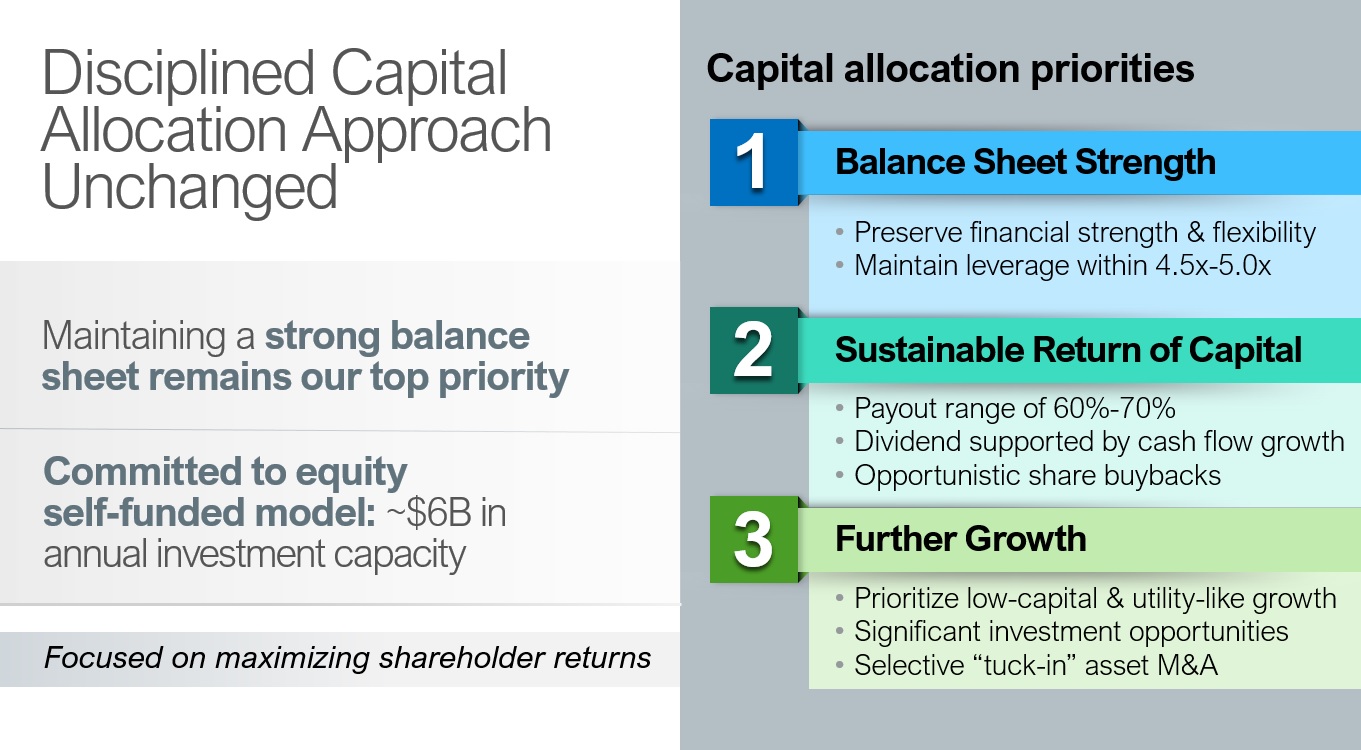 We're positioned to grow our business and cash flows well into the future.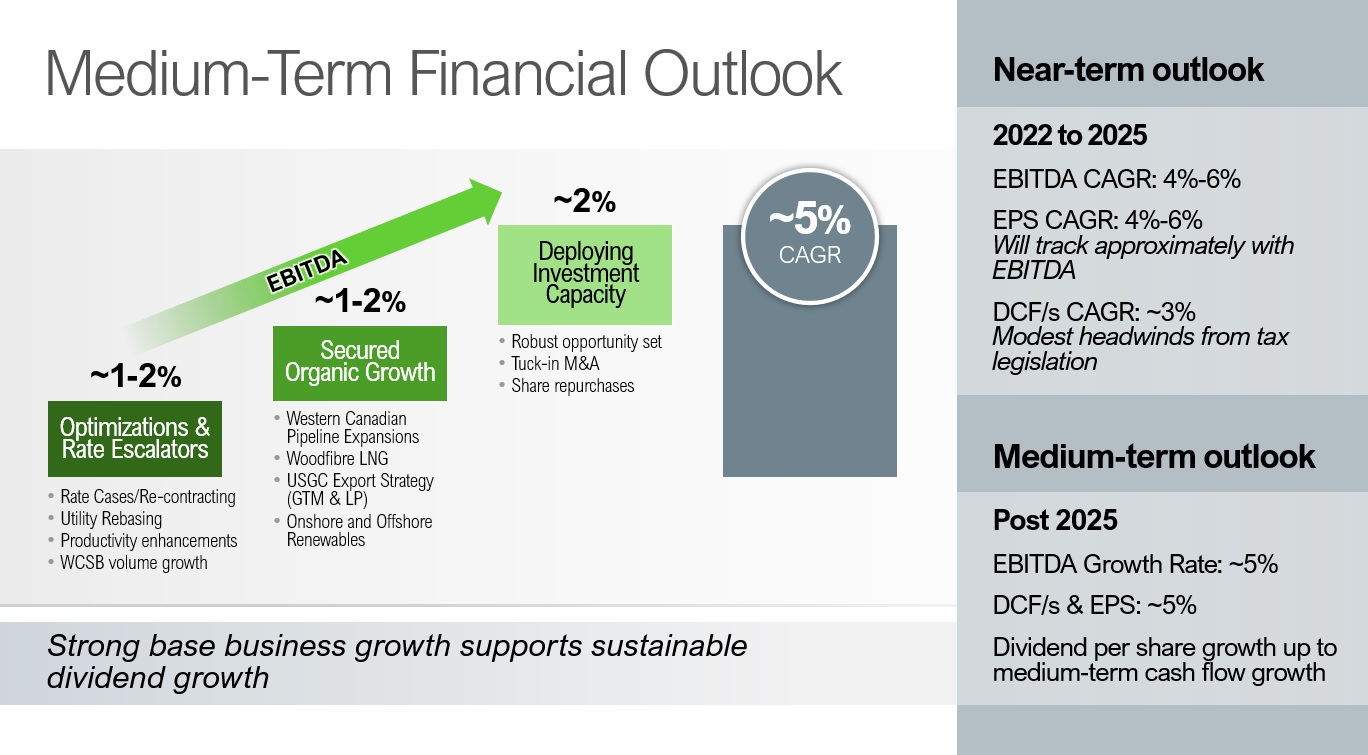 We continue to be the first-choice investment opportunity.