---
Line 5 helps people stay moving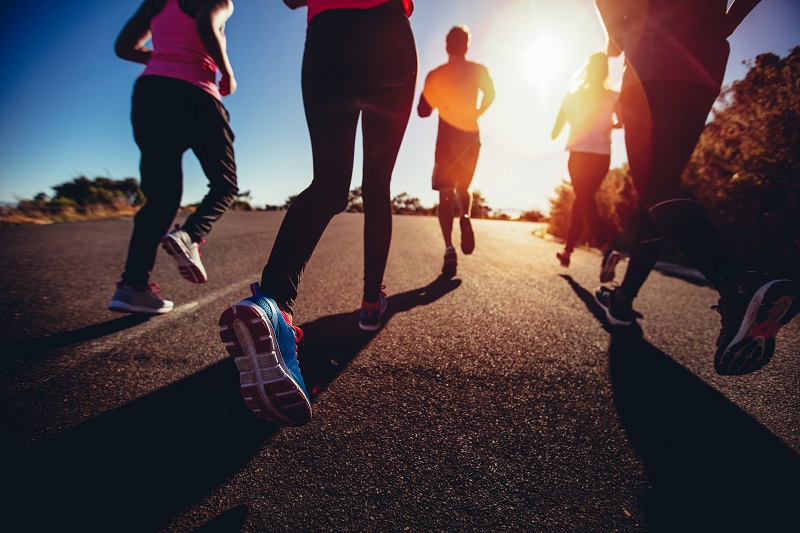 Pipeline is critical to health and recreation
July 14, 2021
As you get ready for your next walk or run, how many of you will think about what helps make those running shorts and shoes, or the ointments to soothe the joints after exercise?
Those in the United States conservatively spend $264 billion a year on fitness, according to a 2020 study from the nonprofit Global Wellness Institute™ entitled Move To Be Well: The Global Economy of Physical Activity. As the pandemic eases and accompanying restrictions along with it, many in Michigan and across the US are resuming sporting and recreational activities.
"The pandemic highlighted many things, including the importance of physical activity on our overall health," said Enbridge's Mike Moeller, operations director of the Great Lakes region.
"Exercise is critical to our well-being, though generally, most people don't stop to think about what helps make their shoes, shorts, rackets, boards, boats and life vests used on the Great Lakes, bikes, reflectors, or even sunglasses possible."
The light crude oil and natural gas liquids transported through Line 5 each day are critical to manufacturing thousands of products, including those on which millions rely for exercise.
Line 5 keeps the 'pep in your step'
Light crude oil and natural gas liquids help make the clothing and high-tech gear that empower exercise enthusiasts of all levels. They also are critical to the production of the moisture-wicking, breathable, stretchable fabrics—like Spandex and nylon—common to workout clothing that boosts performance and regulates body temperature.
"Product from Line 5 is pivotal to most sports and recreational activities," said Moeller. "From smartphones to smartwatches, the manufacture and assembly of the circuit boards, wiring and technology that tracks steps, location, and even heartrate, rely on Line 5 to operate safely each day."
Moeller also noted that running tracks and walking trails often made from recycled rubber start with Line 5. It provides significant shock absorption and cushioning that help reduce impact and injury for users.
"When we explain that Line 5 is part of who we are across the region, we mean it," continued Moeller.
"That is partly why 70% of Michiganders see the value in Enbridge constructing the Great Lakes Tunnel Project. By encasing a replacement section of Line 5 deep below the lakebed of the Straits, we will be making a safe pipeline on which millions depend even safer. We are proud of the role we have in keeping people on the move and healthy."