---
Line 5 in Michigan: Consider the alternative
Enbridge moves up to 540,000 barrels a day of light crude oil, light synthetic crude oil and natural gas liquids (NGLs) on our Line 5 pipeline, which crosses the state of Michigan as it travels from Superior, Wisconsin to Sarnia, Ontario.
Consider the alternative. If we were to transport the same amount of product by tanker truck, an estimated 2,100 trucks would need to head east every day from Superior, and travel across Michigan, to transport products currently carried by Line 5. That's the equivalent of 90 trucks an hour leaving our Superior Terminal.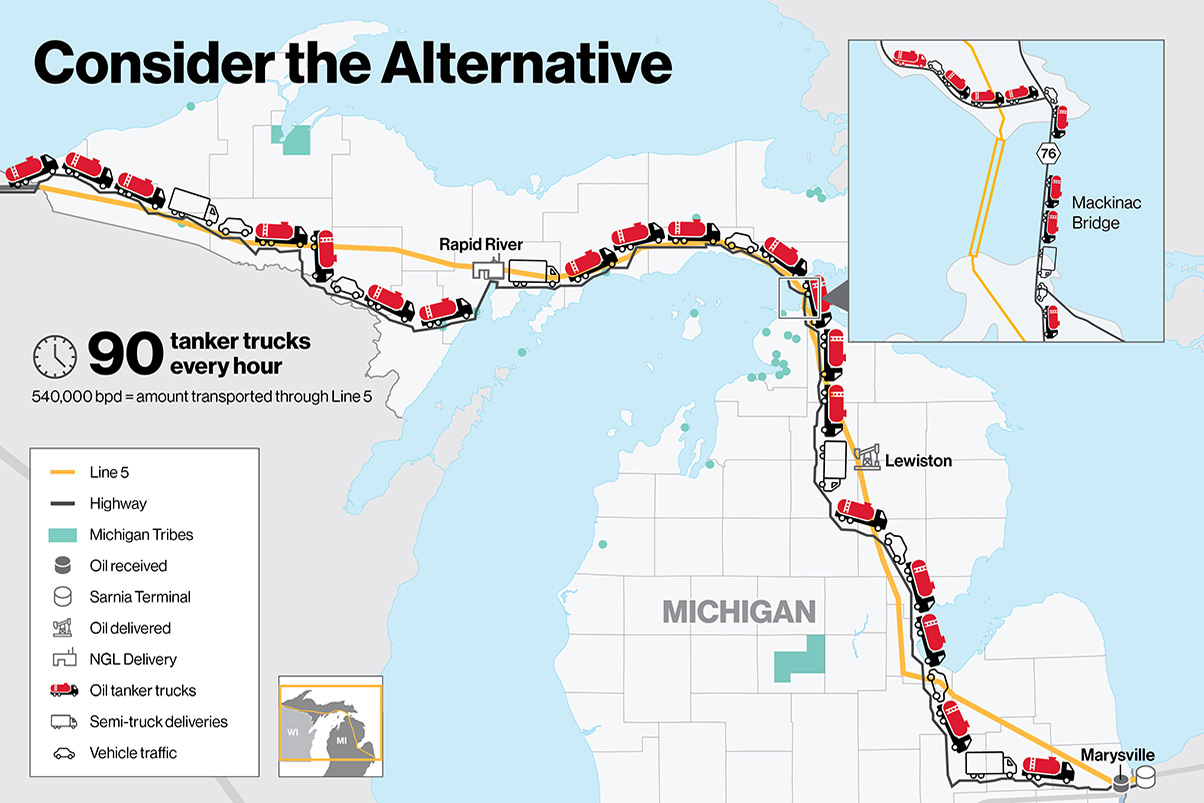 (Click on the above image to enlarge)
Enbridge's Line 5 underground pipeline was built in 1953 to remove oil-carrying tanker traffic from the Great Lakes, and avoid oil transportation by truck and rail. We've been safely operating Line 5 for more than 65 years, thanks to an aggressive prevention program that includes regular inspections, robust maintenance and 24/7 system monitoring—including an additional suite of extra safety measures as it crosses the Straits of Mackinac.
The products moved on Line 5 heat homes and businesses, fuel vehicles, and power industry in the state of Michigan. Line 5 supplies 65% of propane demand in the Upper Peninsula, and 55% of Michigan's statewide propane needs.