---
Promoting healthy habits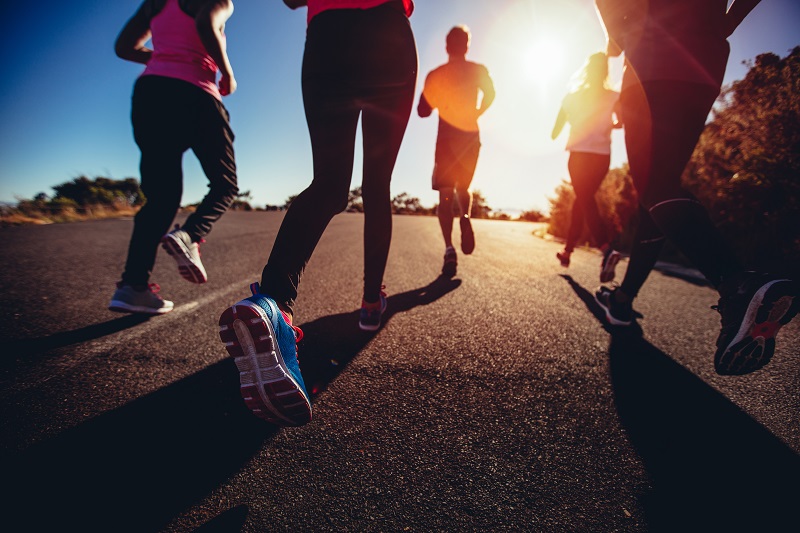 Where do your workout clothes, equipment and shoes come from?
April 27, 2022
Fitness tracker, check.
High-intensity interval training, check.
Workout clothes, new running or cross training shoes, check.
Motivation to get moving . . . that might depend on the day.
The one thing on which the area can depend is that Enbridge's Line 5 in the Straits of Mackinac continues to transport the light crude oil and natural gas liquids that help support fitness.
As the post-winter thaw ushers springtime temperatures, those eager to hit the trails, tracks and pavement might find it surprising to know how Line 5 is part of their fitness, recreational activities and healthy habits.
"Our ability to keep energy safely moving through Line 5 is a key component to helping others get on the move," said Mike Moeller, Enbridge's director of the Great Lakes Region.
"From treadmills to trails to bikes, kayaks, jet skis, and shoes, Enbridge Line 5 is part of fitness and recreation."
Butane, ethane and propane—the natural gas liquids Line 5 transports—are instrumental in the manufacture of more than 6,000 products. The manufacturer of fitness trackers, backpacks, helmets, golf balls, and fishing rods is dependent on Line 5, as is the manufacture of asphalt and synthetic rubber tracks.
Product from Line 5 also helps make possible workout attire, shoes and other useful items—like sunglasses, contact lenses, sunscreen, and anti-perspirant.
"More than half the State relies on Line 5 for propane to heat their homes in the winter," said Moeller.
"It's reassuring to know, though, that our commitment to safely and reliably operating Line 5 plays a pivotal role year round, supporting fitness and the recreational activities Michiganders enjoy."