---
Diversity and inclusion
Enbridge's success is built on a diverse, respectful and inclusive workplace. We seek employees who enhance our work environment, who are committed to upholding our company values and who believe a workplace should be welcoming and inclusive for everyone. We encourage diversity in our workforce because we understand that different backgrounds, abilities, and perspectives will help keep us innovative and dynamic.
---
Know Your Rights: Workplace Discrimination is Illegal. Learn more.
---
Enbridge's commitment to diversity and inclusion means a commitment to hiring those people whose skills and abilities contribute the most to the success of the organization and who reflect the communities in which we live and work.
Through continual renewal and development of positive policies and programs, Enbridge builds a workplace that is equitable, respectful and free from harassment.
Review and apply for current opportunities at Enbridge.
---
Recent recognition and awards
Enbridge is proud to be recognized as a leader in diversity and inclusion.
Catalyst Award
2022
Enbridge has been recognized by Catalyst, a global non-profit organization that helps build workplaces that work for women, for our groundbreaking initiatives in advancing opportunities for women and underrepresented groups.

HRC Foundation Corporate Equality Index (CEI)
2022, 2021, 2020
This recognition is specifically for companies who publicly share their commitment to equality in the workplace for lesbian, gay, bisexual, transgender, and queer (LGBTQ) people. The index tracks those companies that earn the Best Places to Work for LGBTQ Equality annually. This recognition further reinforces the business case for inclusion in our workplace.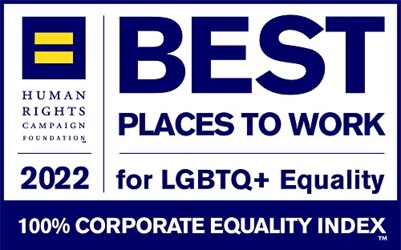 Bloomberg Gender Equality Index (GEI)
2023, 2022, 2021, 2020, 2019
The gold seal for companies around the world to publicly demonstrate their commitment to equality and advancing women in the workplace. The index tracks leading companies that demonstrate gender equality in order to fortify the business case for diversity in the workplace.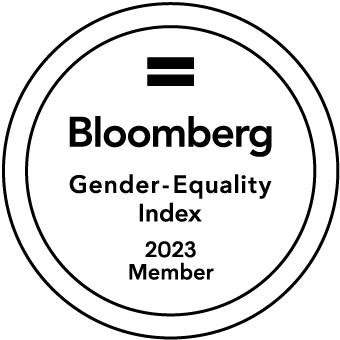 Canada's Best Diversity Employers
2023, 2022, 2021, 2020, 2018, 2017, 2016, 2015, 2014
Recognizes employers across Canada that have exceptional workplace diversity and inclusiveness programs. This competition examines a range of diversity initiatives, including programs for five major employee groups: (a) Women; (b) Members of visible minorities; (c) Persons with disabilities; (d) Aboriginal peoples; and (e) Lesbian, Gay, Bisexual, and Transgender (LGBT) peoples.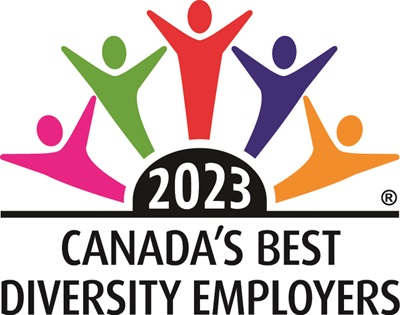 Equileap Gender Equality in the Workplace
2019
Aims to accelerate progress towards gender equality in the workplace data and insights on gender equality in the corporate sector. Enbridge ranked in third (3rd) place out of 60 Canadian companies. The study draws on companies' publicly available data and is based on 19 criteria encompassing, among others, gender balance from the board to the workforce, equal pay, parental leave, and career development.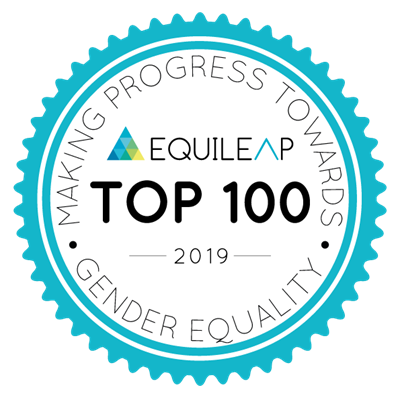 National Diversity Council Top 25 Companies for Diversity in Texas
2018
Recognizes organizations with the highest percentage of Women and Minority (Black or African American, American Indian or Alaskan Native, Asian, Pacific Islander, Hispanic or Latino, or Other) representation in Executive Leadership and Boards of Directors out of the 100 Fortune 1000 corporations in Texas.
Edmonton Region Immigrant Employment Council (ERIEC) Employer Partner Recognition
2018
ERIEC recognizes mentors, networkers, and employers for their dedication and commitment to creating inclusive and diverse workplaces for the untapped pool of immigrant talent based in Edmonton.
Employment Equity Achievement Awards Recipient (Sector Distinction)
2017
The Employment Equity Achievement Awards (EEAA) recognize employers covered by the Legislated Employment Equity Program (LEEP) and the Federal Contractors Program (FCP) who foster diverse and inclusive Canadian workplaces.