Approach to Indigenous relationships
Building respectful relationships with Indigenous groups has historically been part of our business, although our approach and guiding policies have had to evolve over time.
Our first Indigenous Peoples Policy was introduced in 2001, and guided our engagement with Indigenous groups both within and outside of North America. In 2009, with assets focused solely within Canada and the United States, we updated our approach and released the Aboriginal and Native American Policy. That policy was further updated in 2016 and 2018 to the current Indigenous Peoples Policy (IPP) in response to the Truth and Reconciliation Report: Call to Action #92 and to recognize the importance of the United Nations Declaration on the Rights of Indigenous Peoples (UNDRIP).
At Enbridge, we're working to build sustainable respectful relationships, with the goal of working with potentially impacted Indigenous groups to identify and resolve concerns. We have been, and continue to be, focused on integrating our commitments under the IPP into our internal processes and systems and turning our commitments into concrete actions through the development of our lifecycle approach discussed later in this document.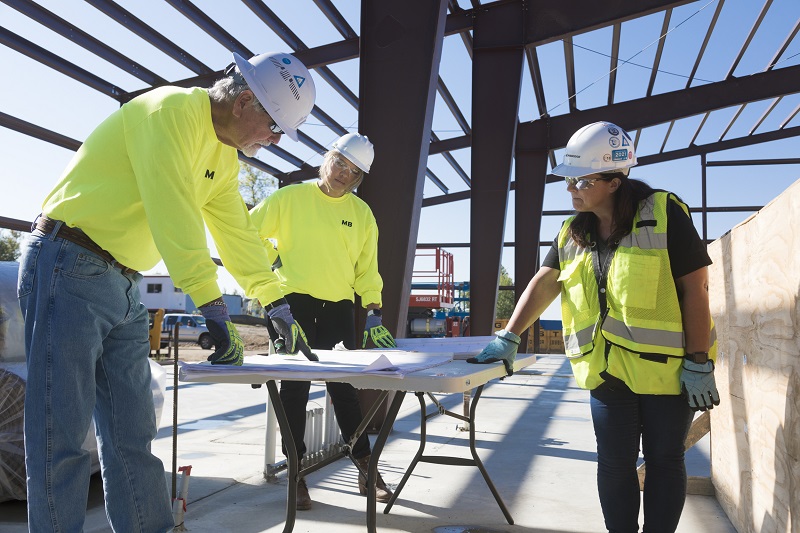 Indigenous-owned MB Customs worked on Enbridge's Line 3 Replacement Project in Minnesota. Owners Mike and Jenna worked with Enbridge to secure the shop facility building job as a qualified contractor.
---