Indigenous economic engagement and inclusion
Economic inclusion has long been an important part of our collaborative engagement with Indigenous groups.
Even prior to the implementation of our 2009 Aboriginal and Native American Policy, we worked to create mutual benefits from the projects we engaged on.
Since the 2018 report, we have further refined our processes to provide more internal awareness and clarity to our projects and operations teams through:
Utilizing our Socio-Economic Requirement of Contractors process to ensure local Indigenous businesses are engaged in potential contracting and sub-contracting opportunities.
Maintaining an Indigenous Business Database.
Reaffirming our commitment to our Supplier Diversity Policy.
Utilizing Business Information Sheets provided by Indigenous groups to understand their businesses and affiliated businesses.
Including qualified Indigenous businesses in master service contracting opportunities directly with Enbridge.
Inviting only Indigenous businesses and Indigenous affiliated businesses to bid on general contracting for the decommissioning portion of the Line 3 Replacement Program in Canada.
Supporting the pre-qualification of Indigenous businesses so they can be ready when opportunities to provide services arise.
Since our 2018 report, we have worked with Indigenous groups and businesses to achieve more than a billion-dollar increase in contracting spend with Indigenous businesses and affiliated businesses and wages paid to Indigenous workers in Canada and the United States.
While the bulk of this spending is a result of the Line 3 Replacement Program, the largest capital project in our history to date, we are committed to working with Indigenous groups to maximize inclusion and benefit and will continue to work with Indigenous businesses to offer economic opportunity from future projects and operations.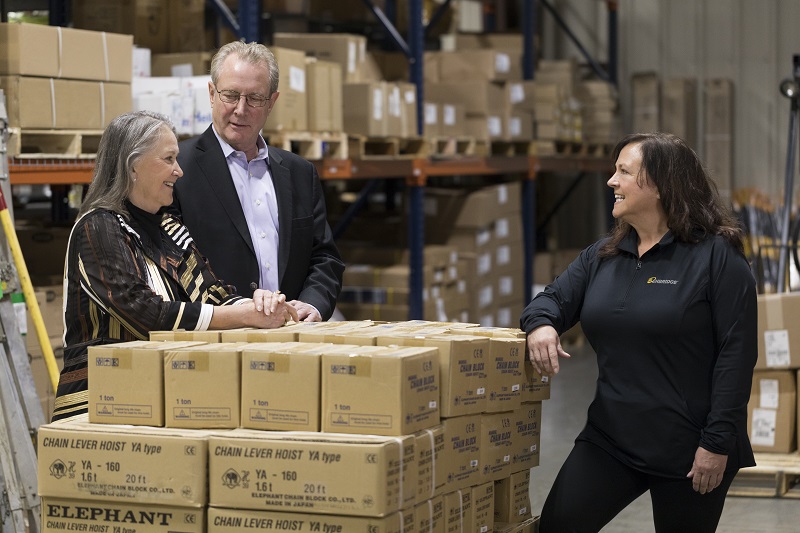 The Jeta Corporation, based in Neenah, WI, is a Native American- and female-owned distribution and supply company serving the energy and power generation industries. Jeta performs contract work for Enbridge through our supply chain Tribal engagement program.
Plans in action: Gas Distribution and Storage (GDS) Indigenous Mentorship Program
Our gas distribution operations have commenced a third year of an Indigenous employee mentorship program in northern Ontario. This program, and associated recruitment efforts, focus on mentorship, skills development, sharing learnings and identifying pathways to full-time employment. In 2021, Enbridge hired four Indigenous mentees (three in the office, one in the field) with a fifth program participant hired on in a full-time construction labourer position. Enbridge has also partnered with the Métis Nation of Ontario as part of a Métis Youth Internship Program to on-board one additional Indigenous representative to our construction team. In addition, an Indigenous Community Outreach program has been initiated. This program will focus on expanding the mentorship program across Ontario in 2022 to create further internal supports to increase and support partnerships and collaboration with Indigenous businesses.
---