About Enbridge
Enbridge is a leading North American energy infrastructure company, headquartered on Treaty 7 territory and a portion of the Métis Homeland in Calgary, Canada.


We operate locally, living and working in the communities near our projects and operations. Enbridge has additional major offices across Turtle Island2 in Houston, Edmonton, Toronto, Duluth and Chatham.
We safely and reliably connect millions of people to the energy they rely on every day, fueling quality of life through our North American natural gas, oil, or renewable power networks and our growing European offshore wind portfolio. We continue to invest in modern energy delivery infrastructure and are committed to reducing the carbon footprint of the energy we deliver. Our goal is to achieve net-zero greenhouse gas emissions by 2050.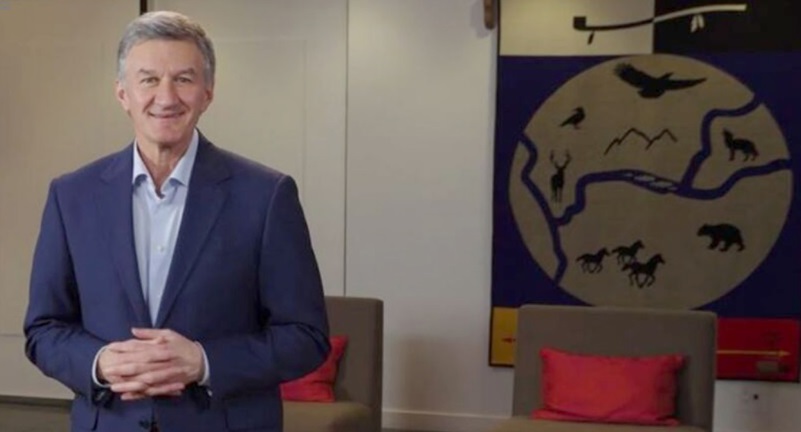 "We believe that our business can play a critical role in advancing reconciliation, and that means acknowledging the truth and learning from the complicated and challenging history of Indigenous peoples. We need to understand the past in order to move forward.
We are a values-driven organization, and therefore we recognize the deep and meaningful connections that Indigenous nations have to water, land and the environment. We've learned not to walk into Indigenous communities with all the answers, but rather to listen carefully to concerns and ask questions that further our understanding. We instill trust by listening carefully and working together—and delivering on the promises we make.
To that end, our first Indigenous Reconciliation Action Plan (IRAP), and its commitments, serve as a beacon of our company-wide focus to advance reconciliation.
That said, reconciliation at Enbridge is more than what could be embodied in this plan. It requires a thoughtful approach, hard work, and respecting and acknowledging our history. Most of all it requires our full commitment to building a better future together. In my experience, this hard work is not only necessary but is always worth the effort."
—Al Monaco, Enbridge President and CEO
2 The continent of North America is often referred to as Turtle Island by some Indigenous peoples. Both terms appear within this IRAP, where appropriate.
---