Pillar 6: Governance and leadership
Enbridge is committed to the creation and support of governance and leadership structures that focus on embedding and promoting accountability for Indigenous engagement and inclusion across the organization. We will lead by example and hold each other accountable for the commitments we make on our reconciliation pathway forward.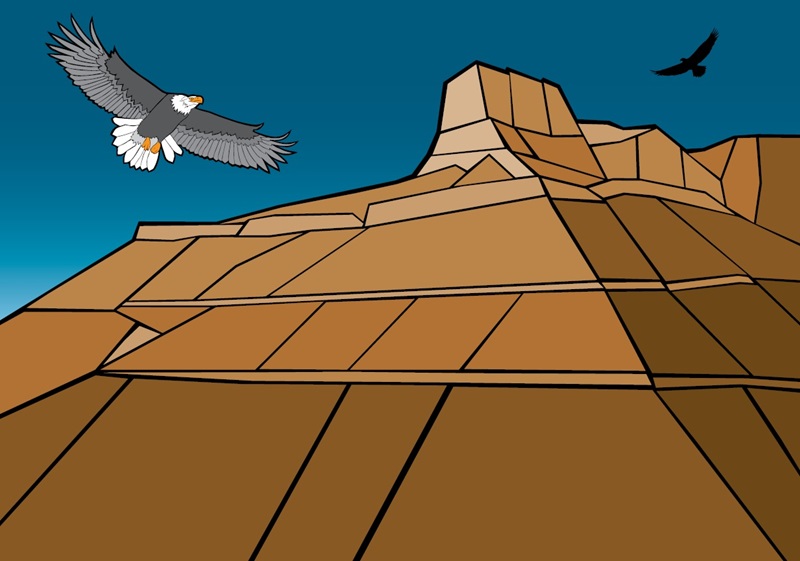 ---
Our commitments
Focus
Commitment
Details
Target/Goal
Timeline
Governance
Establish an Indigenous Advisory Group (IAG)

Establish an IAG to provide advice and Indigenous and/or Tribal insight to executive management at Enbridge
Recruitment of IAG will include broad geographic representation and recruitment from diverse Indigenous groups

Establish IAG and Terms of Reference

2023
Leadership and oversight
Ensure executive sponsorship and commitment to achieving IRAP goals

Review executive support, sponsorship and accountability for IRAP specific commitments
Additional IRAP commitments to be linked to executive sponsorship

Ensure IRAP performance is included in executive objectives

2023
Ensure IRAP implementation and support mechanisms are established and aligned across the company

Establish and maintain governance oversight for IRAP implementation and accountability

Establish mechanisms for implementation and accountability of the IRAP

2023
Cultural awareness
Continue to conduct Indigenous Sharing Circles with participation from Executive Leadership Team

Maintain and expand participation in Sharing Circles

Conduct quarterly Indigenous Sharing Circles

2023-Ongoing
Spotlight: Calgary smudge
A first-of-its-kind gathering within Enbridge provided an opportunity for personal reflection and Indigenous cultural awareness.


In March 2022, employees were invited to gather with their colleagues, local Indigenous Elders and invited guests at our Calgary office in to participate in the first-ever indoor smudge held within our Enbridge infrastructure. The smudge experience, despite the large team gathered and being a first for most attendees, was deeply personal, reflective and spiritual.
The session was opened with a blessing and teachings by a local community Elder and led by Enbridge's Calgary chair of the Indigenous Employee Resource Group (IERG), an 18-year veteran of Enbridge and a Saulteaux member of the Cote First Nation. The smudge and teachings were a powerfully moving experience. "This event embodied the true spirit of reconciliation," said Edie Severight. "Providing an opportunity for respectful education, and exposure to important Indigenous cultural traditions in a safe and inclusive way creates crucial space for learning and connection."
This event was supported by the senior executive team and attended by management, there were extensive approvals required to facilitate permits and manage the logistics of the smudge. The ceremony created an opportunity for awareness, learning and dialogue around the rich cultural practices of Indigenous peoples.
"Smudging is an opportunity to reflect, cleanse the air and connect to the Creator. I look forward to sharing this ritual with my colleagues through many season changes to come."
—Edie Severight, Law Analyst and Chair of Indigenous Employee Resource Group (IERG), Calgary chapter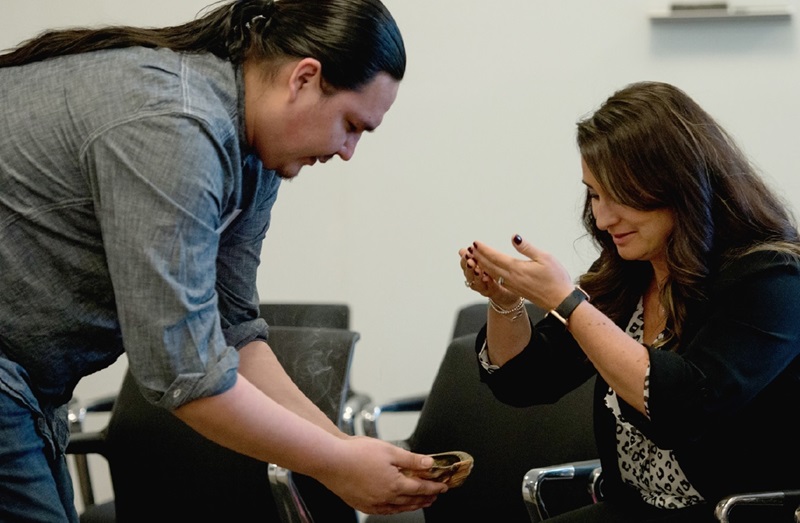 A member of the Tsuu T'ina Nation west of Calgary conducts a smudge ceremony with members of our Calgary Indigenous Employee Resource Group.

---